From taking a tour of the capital to experiencing a village feast; these are some free things you can do in Malta!
Travelling doesn't always have to be expensive, and with this comprehensive list we've got you covered on which spots and activities in Malta are free of charge! If you're staying with us at AX Hotels, the following are free places and activities you must engage in during your stay on the islands.
Take a dip in one of Malta's top beaches
Malta being an island and thus surrounded by sea, it's unavoidable that when visiting it, one would end up on a couple of the Malta beaches located on the island. Malta boasts some impressive and gorgeous bays, some of which are within walking distance of AX Palazzo Capua in Sliema, such as the Tigne area, Qui-si-Sana, Ghar id-Dud, Exiles, Surfside and Fond Ghadir. Some of these consist of beach clubs that offer sunbeds, watersports and other facilities. Sliema's neighboring city, St. Julian's, also offers some amazing beaches, like St. George's Bay and Balluta Bay beach. On the other hand if you're staying at the AX Sunny Coast Resort & Spa, then you can visit the rocky beaches in Bugibba and Qawra area and still be close to your accommodation. If you want to tan and bathe at a beach which is a bit further away from the hustle and bustle of city life, we suggest you visit the renowned Mellieha Bay, Ghajn Tuffieha and Golden Bay, or the more serene Paradise Bay or Armier, which overlook Gozo and provide a stunning view of it. In Gozo itself, one can visit Ramla l-Hamra, which is known for its gloriously red sand.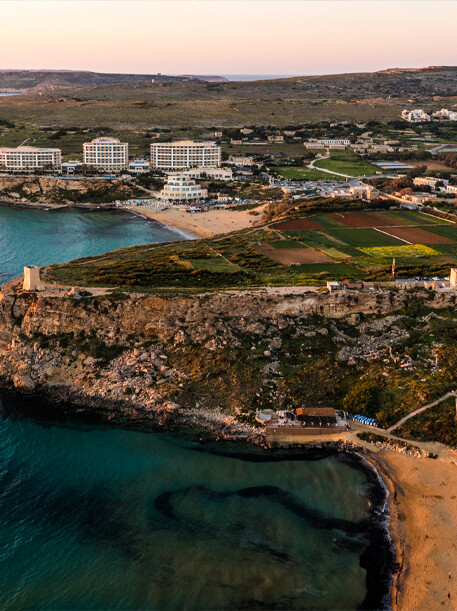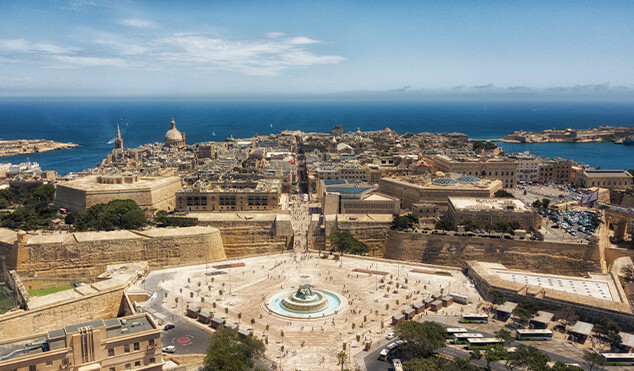 Take a tour of the capital city of Valletta
While there are paid walking tours of Valletta, Malta, it is one of the things you can do yourself for free! Everything within the walled city is close to the other, meaning that Valletta is bursting with historical and cultural places for you to visit. Historical monuments and places include the opulent St. John's Co-Cathedral, the grandiose Grandmaster's Palace, the delightful Upper and Lower Barrakka Gardens, and many museums, such as the National Museum of Archeology and the Lascaris War Rooms. When night time falls, you can finish off your tour of the capital by eating at one of Valletta's delightful restaurants, such as the newly opened Grain, or relax with a glass of wine or a cheeky cocktail at one of the many bars and pubs found in the magnificent city like Cheeky Monkey Gastropub. You only need to catch one twenty-minute bus from Sliema to reach our glorious capital.
Absorb the Silent City
Mdina, otherwise known as the Silent City, is a fortified city which sits on top of a hill looking out on some of Malta's main areas. The city gives visitors the aura of timelessness and immortality, with its narrow cobbled streets, and includes a mix of medieval and baroque architecture. Stroll through the quietness and serenity of this magnificent city while you admire the architecture, take pictures in front of St. Paul's Cathedral, and look over at the breathtaking view from atop the fortifications. Mdina is also reachable by direct bus from Sliema.
Blend in with the locals at a village feast
The village feasts are, mainly, a religious celebration, where each town or village in Malta celebrates their patron saints. These feasts provide an amazing vibrant atmosphere; where the local band plays marching tunes, there are processions with the patron saint's statues, colorful fireworks burst in the sky, local sweets are sold at food stalls and pieces of paper are thrown from overhead balconies. In Sliema, there are three feasts in a year; one in March, one in July, and one in September.
Dance the night away at Paceville
Located in the heart of St. Julians, Paceville is the main partying hub in Malta. Even though drinks usually come at a cost, but not a pricey one, most of the nightclubs offer a free entrance, which ensures that you can party to your favourite tunes all night in one of the many bars, clubs and discos available. St. Julians is located a mere ten minute bus ride away from Sliema.
Explore the island's religion through the various chapels and churches in Malta
Every village in the Maltese Islands has one or more parish church. The local parish church is where the local feast is celebrated. Churches and cathedrals are decorated with statues and works of art which shows the population's devotion to the Catholic religion. Explore the island through its religious aspect and prepare to be mesmerised by the impeccable detail in each of the churches in Malta – one of the top free things to do in Malta.
Witness the Mosta phenomenon
The Mosta Dome belonging to Mosta's parish church is one of the most impressive things in Malta, and the fourth largest dome in the world. Apart from that, though, the dome has a historical story associated with it; during the Second World War, a bomb fell through the dome but didn't explode, ensuring that the 300 people in the church at that time survived. This is a miracle that has been celebrated ever since, and one can see a replica of the bomb for free in a museum adjacent to the church. Mosta is also reachable by a couple of buses from Sliema.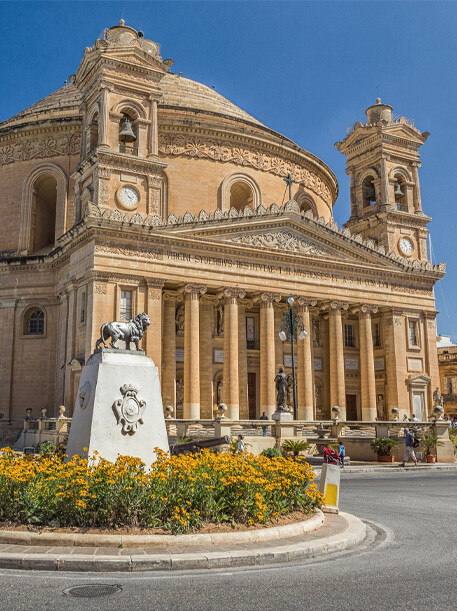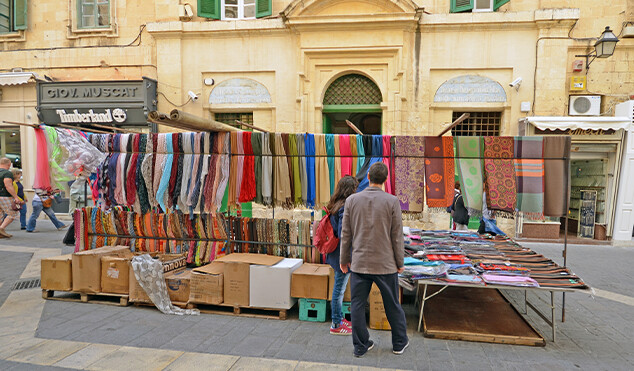 Walk through an open-air market
If you're looking for bargains, Malta's open- air markets are the place to go. Called 'il-monti' by the locals, these traditional open-air markets feature a wide range of items including clothes, accessories, gadgets and household appliances. You can find these markets in a variety of locations, but the most popular ones are those set up in Valletta, Mosta and Marsaxlokk, which is known for its wide range of fresh fish, it being a fishing village. Marsaxlokk can also be reached from Sliema with public transport.
Learn about all the best spots for a picnic in Malta
The best things in life are free and so are these picnic spots in Malta. Grab your picnic bag and towel and head to one of the many green spots on the island. Ta' Qali, Buskett Gardens and Top of the World are our top destinations to enjoy the great outdoors. Kennedy Grove in Qawra will be the closest green area to our accommodation in Qawra.
Take one of these hikes in Malta to be one with nature
There are various hiking routes that you can take in Malta. The island's countryside will remain one of the top touristic activities on the island. The top hikes in Malta include ones in Fomm ir -Rih, Delimara, Dingli Cliffs, Mdina and Bahrija. If you're hiking in spring/summer months, don't forget to drink lots of fluids and apply sunscreen even on a windy day. Don't be fooled by the wind!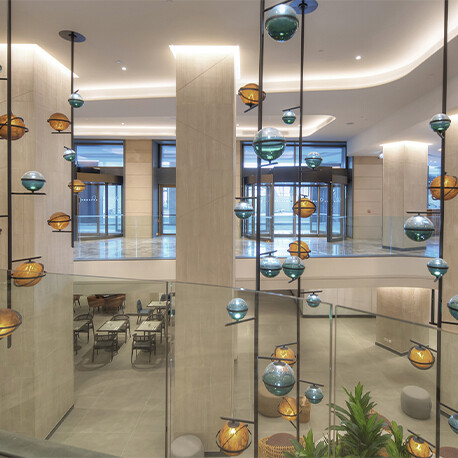 So join us at one of our AX Hotels properties, and you can have the rest for free!
Book your stay