One of Malta's safest beaches.
Situated in Sliema, on the Northern Coast of Malta, Fond Ghadir Bay is a rocky beach which is mainly popular due to its proximity to the Sliema promenade. It is also a first-rate beach, as evidenced by the International Blue Flag it holds, which is a sign of the beach's safety, cleanliness and efficient provision of services.
If you're looking for a beach where you can get the best of both worlds, that is, being close to city life with a sunny haven for all your sunbathing needs close by, Fond Ghadir Bay is the place for you. You can start the day by taking a stroll along the promenade while enjoying the shoreline view. You can also visit The Point, the nearby shopping mall, and then relax by going to Fond Ghadir Bay and taking a dip in the deep blue sea. Or you can simply spend the afternoon sunbathing to the sounds of the crashing waves. The choice is up to you!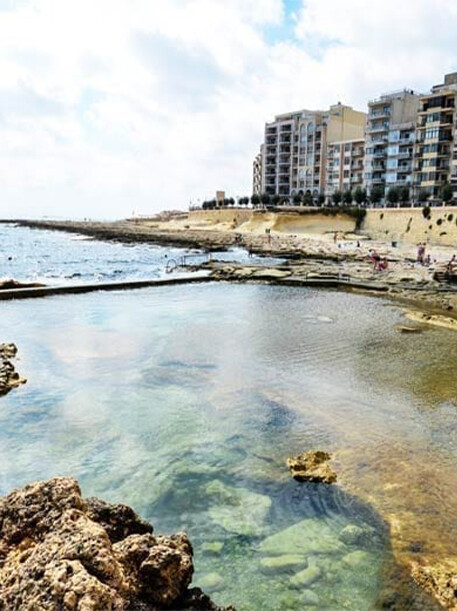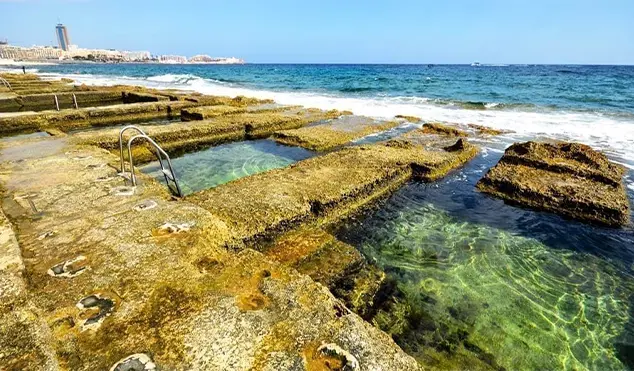 The beach also has plenty of amenities such as toilets, food and drinks. The sea itself is quite deep, but is usually clean, clear, and safe to swim in. You can finish the day by taking a drink or eating at a nearby restaurant, and if the restaurants in the immediate vicinity are not to your satisfaction, you are always just a few minutes' walk away from other restaurants.
If you're planning on staying at one of our hotels in Sliema, this beach is just a stone's throw away from all of them, and can be reached on foot. If you're staying at one of our Valletta hotels, there are direct buses, numbered 13, 14, 15, 16 and 21. On the other hand, if you're staying at one of our Qawra accommodations, number 212 is the bus for you.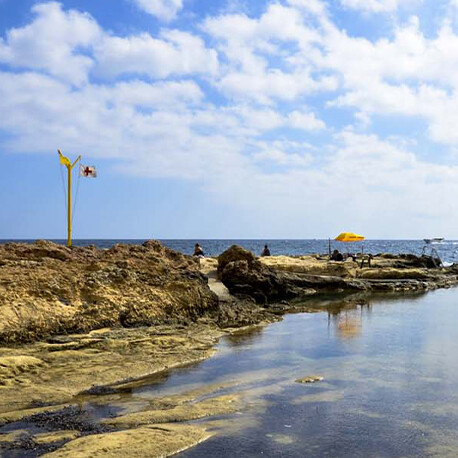 Book your stay at any of our hotels for a fantastic #AXperience!
Book your stay