One of Malta's Blue Flag Beaches.
Located on the northern part of Malta, Mellieħa Bay – also known as Għadira – is one of the most popular beaches on the island. And with good reason! Not only is it the largest sandy beach in Malta, but it is also one of the highest quality beaches, judging by the International Blue Flag eco-label standards.
The bay's blue flag status means that water quality, environmental management, safety and services are all above par, and beachgoers can leave their worries at home when spending a day at Mellieħa Bay.
If you're looking for a place to go swimming with young children, Mellieħa Bay is ideal as there are no dangerous underwater currents in the area. The seas are calm throughout the summer, and the water is shallow and easy to access. Moreover, for the more adventurous children, there are many activities that you can do at this beach. From canoeing to water skiing, windsurfing to paragliding, and banana rides to kayaking – people of different skill levels and ages will find something fun for them to do here. There's also a huge blow up platform, floating slightly farther out at sea, where children can climb, jump and play around for a few hours at a time (parents – get your cocktails ready!).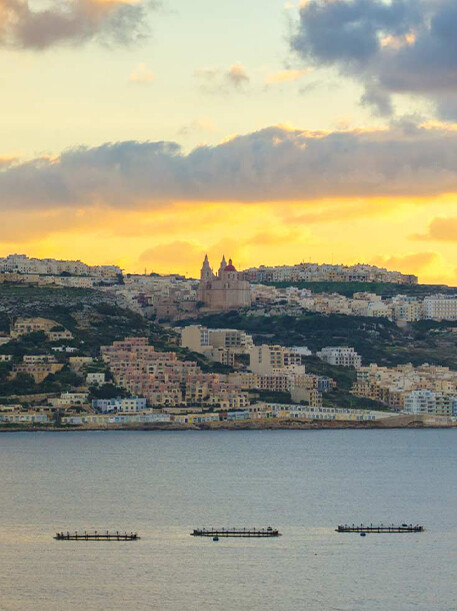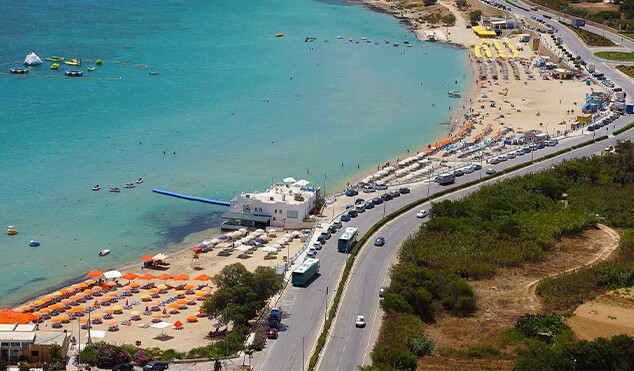 The impressive 800m stretch of coast is actually divided into three different areas, and most of the activities take place on the middle beach. The other two beaches go from one extreme to the other; one side is typically calmer, while the other is super lively.
Across the road from the beach, you will also come across the Għadira Nature Reserve. If you plan on visiting, you will be able to see a variety of small mammals, reptiles and migratory birds here.
Planning on visiting Mellieħa Bay? There are direct bus routes from Qawra (221, 222) and Sliema (222).
If you're staying in Valletta, you can take route 32 or 35 to the University, then switch to route X1 from there.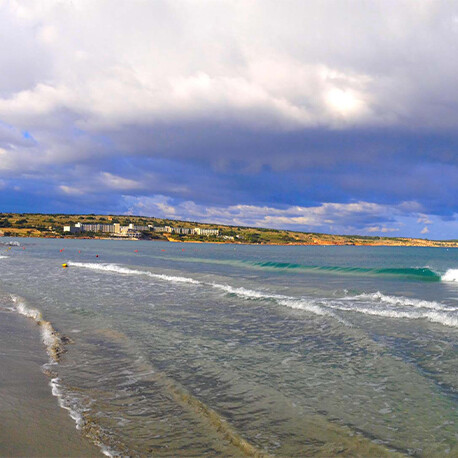 Whether you're travelling by yourself, with friend or family, Mellieħa Bay is certainly worth visiting.
Book your stay