Upper Barrakka Gardens - camera out, smile on the face!
Looking for that perfect spot to take a holiday #selfie? We know just the right place.
You simply cannot leave the island without visiting the Barrakka Gardens in Valletta Malta, set in the highest point of Valletta. Described as "one of the best views in the world" by many travellers and tourists, you can't just take their word for granted. See it for yourself and yes, get your camera ready, you will surely need it.
Built on the top of a bastion in the 16th century, the Upper Barrakka Gardens were once used as a private garden of the Knights of the Saint John. Being the highest point of the city walls, the garden's terrace opens a panoramic view of the Grand Harbour, the Three Cities, and of the shipyard with impressive cruise ships docked nearby.
Offering many photo opportunities, the gardens retained a great collection of semi-circular arches popular in Romanesque Architecture of medieval times and subtly ornamented balustrades. Mediterranean greenery, colourful flowers and subtly placed statues each reveal an important piece of Valletta's history and together create a perfect backdrop for a unique photography and a peaceful ambience for a quick getaway from the buzz of the city.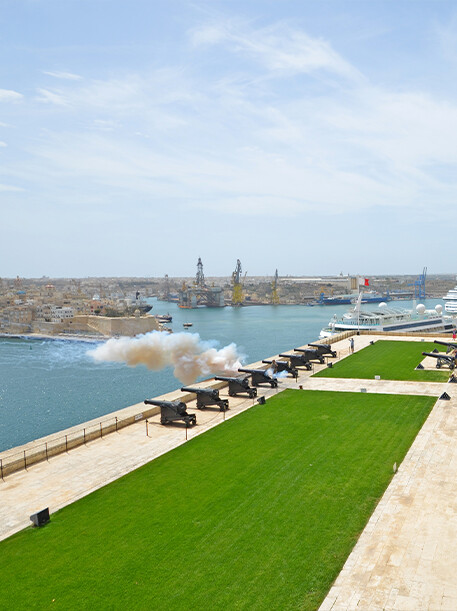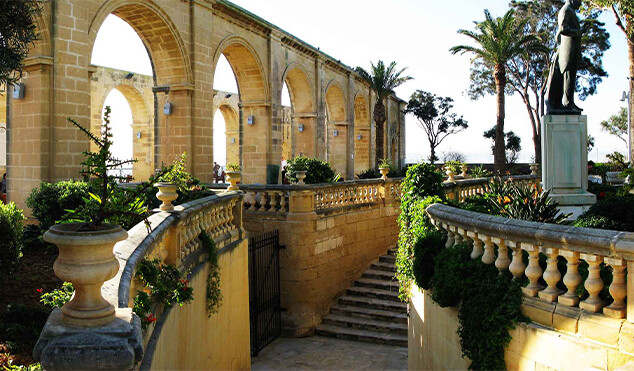 Every day at midday and at four o'clock in the afternoon, guns are fired from a recently restored British Saluting Battery found at the lower tier of the Bastion visible from the Barrakka Gardens in Valletta Malta. Don't miss an opportunity to witness an impressive cannon ceremony of the 19th-century weaponry being loaded and fired by soldiers dressed in a British artillery uniform.
Grab a salad to-go and enjoy a perfect #lunchwithaview kind of scenario at the panoramic Upper Barrakka Gardens. Sunsets at the gardens are simply picture perfect – the golden hour for photographers and a romantic place to spend an evening with a loved one.
The Panoramic Barrakka Lift links the garden with the nearby Lascaris Wharf and Grand Harbour. 58 metres high, the lift goes down to the harbour level which is very handy if you are considering taking a ferry to the Three Cities or if you are looking for a way up to the city coming from Valletta Waterfront. The lift journey takes around twenty-five seconds, making it a practical and quick alternative for many passengers of cruise ships to reach the centre of Valletta with its many shops, buzzing restaurants and great sightseeing spots.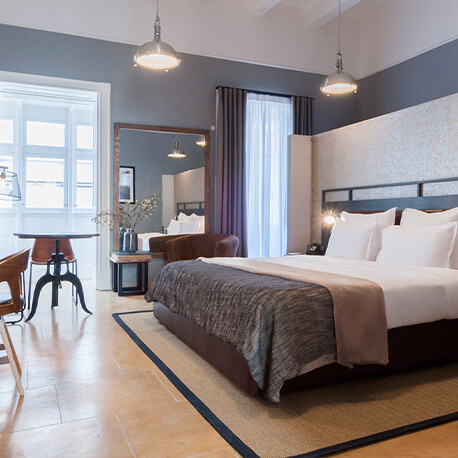 Book your next stay at one of our properties in Valletta to be in close proximity to the Barrakka Gardens Valletta Malta.
Book your stay