Another of Malta's Blue Flag Beaches.
Golden Bay is found on the North West cliff face of Malta, near the village of Manikata, and is the second most popular beach in Malta, ranking second after Mellieha Bay. It is also the holder of a blue flag, so rest assured that it's of the highest quality! This means that it's safe and environmentally friendly, so you should want nothing more from this beach.
It is a charming sandy beach, and is part of a chain of beaches, along with Ghajn Tuffieha and Gnejna. The sandy beach is of a reddish colour, which gives it its name, and the sea is a stunning clear blue, which makes it ideal for snorkelling. Additionally, it is surrounded by majestic cliffs overlooking the swimmers, and is also encircled by untouched and undeveloped countryside. The beach is also an attractive location for sunbathing, swimming, watersports and parties, in particular barbeques which happen shortly after sunset. Speaking of sunsets, Golden Bay is well-known for having splendid ones, and plenty of locals and tourists alike flock to gaze at the wonderful sight.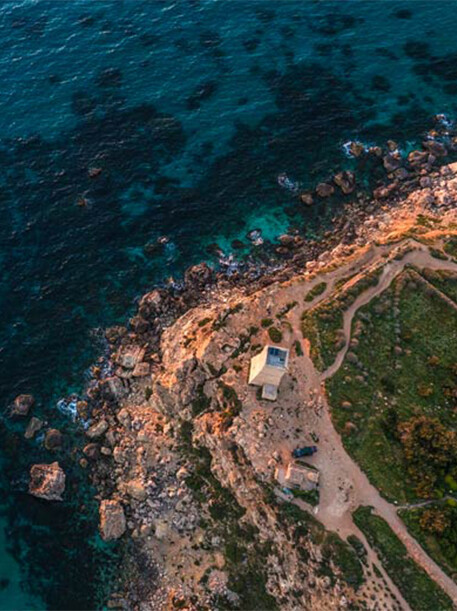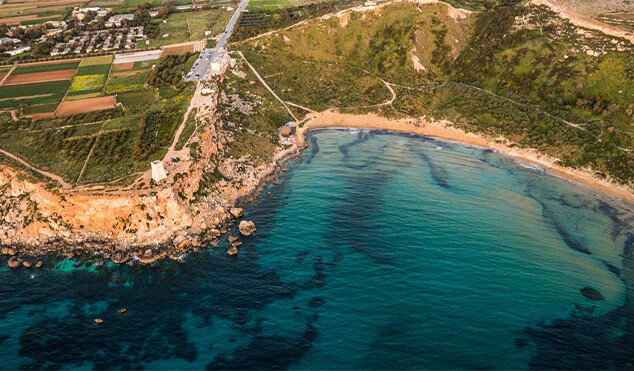 Even though there is the possibility of there being treacherous undercurrents in the sea, the flag system which is set up will assure that you will be forewarned not to swim if this is the case, with the red flag indicating that the waters are not safe. Moreover, there are plenty of amenities, including umbrellas, sunbeds and parking area. In addition, there are a couple of kiosks and restaurants, ensuring that you won't go hungry during your day at the beach!
You can easily get to Golden Bay both by car and by public transport. If you're staying at one of our hotels in Valletta, you have to take route 42 or 250 to St. Paul's Bay, then change to route 223 or 225. If you're lodging at one of our Sliema hotels, you have a direct bus numbered 225, and if you're staying in our Qawra accommodations, you have to take a quick 5-minute bus trip from the Bugibba terminus to St. Paul's Bay on bus number 48, and then catch direct routes 223 or 225. If you're driving, there are two parking areas nearby, and if those are full, you can always try the large vacant pitch which is a 5-minute walk away.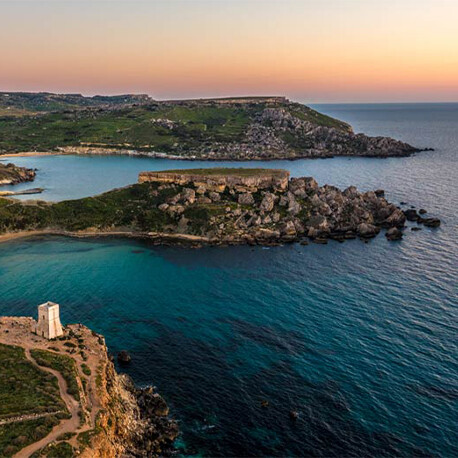 Book your stay at one of AX Hotels today to visit this remarkable beach!
Book your stay