If you want a couple of days well-spent in Sliema, we've got you covered!
If you're staying at one of our properties, you'll be right in the heart of the metropolitan city of Sliema, a top commercial district in Malta, with plenty of places to visit, such as cafés, restaurants and shops. Sliema had humble beginnings as it was once a quiet fisherman's village, but now is one of the busiest cities in Malta, and is bursting with vibrant life. You can be lost for choice given the amount of activities that are available to engage in and the places one can visit in Sliema, but we've got your back! The following 3-day itinerary which we've compiled should organise your visit better and make it easier for you to get around.
Your first day
Spend your morning getting to know the area
The first thing we suggest doing when you arrive in Sliema is familiarising yourself with the area, and the best way to do this is by taking a seaside promenade walk. The promenade is over 2km in length, and presents the best of both worlds, as you can walk in the urban city while smelling the sea salt and seeing the unobstructed view. Along the way you will also see restaurants, where you can stop for a refreshing drink.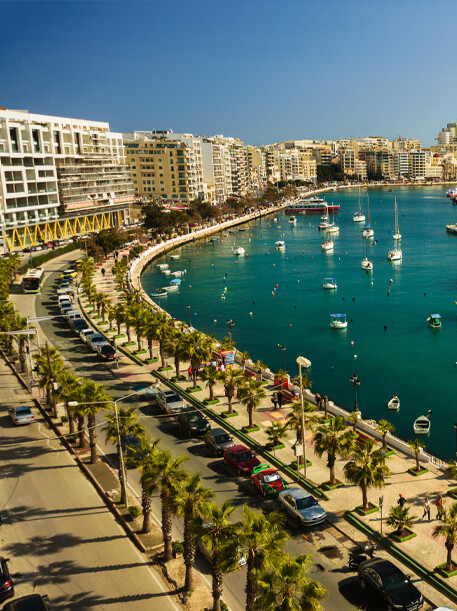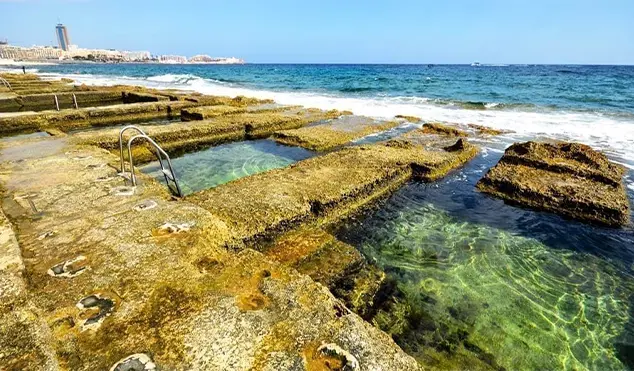 Get some fuel in your system and take an afternoon dip in one of Sliema's beaches
After a long stroll along the promenade, it's only natural that you will get hungry, and luckily for you, some of our very own restaurants will do the trick! Talk of Town Café at AX The Palace is perfect for a light lunch and offers items ranging from healthy food to delicious burgers. After your lunch, you will want to relax in the sun, so we suggest going to one of Sliema's many rocky beaches, such as Fond Ghadir Beach, Qui-Si-Sana Beach, and Tigné Point Beach. After the food has settled in your stomach, you may also want to take a dip in the deep blue seas. The water is generally deep, but is usually clean and considered safe for swimming.
A romantic evening trip on the Sliema to Valletta ferry
When the sun sets and you've swam to your heart's content, you'll probably be hungry once again. For a change of pace from the afternoon lunch, we suggest you try our oriental restaurant, TemptAsian, which is located on the 9th floor of AX The Palace, and brings food from the four corners of Asia. To finish off the perfect day, we recommend taking the ferry, which works in the evenings as well, from Sliema to Valletta. The ferry provides amazing views, and with the buildings lit in a golden light, the atmosphere is truly romantic!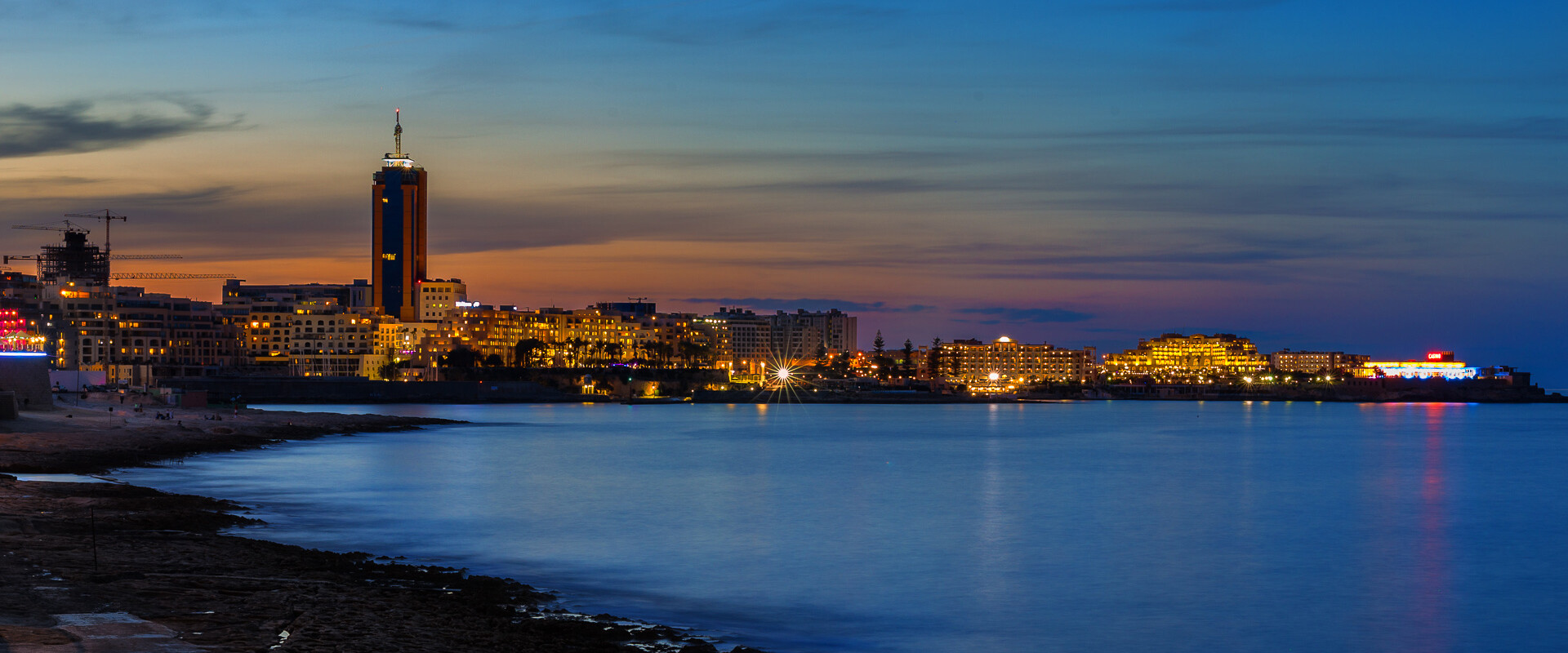 Your second day
Spend the morning exploring Sliema's history and culture
Your second day in Sliema can take a more historical and cultural turn, and we've got a list of places that are ideal for this. The first thing you should do is tour Sliema's churches. As Malta is a highly religious country, churches are in abundance and can be found at every few corners. One of the most impressive churches is Stella Maris Church, a Baroque masterpiece, and it dates back to 1853. Other spectacular churches are those dedicated to St. Patrick, Our Lady of Mount Carmel, which was built in the neo-gothic style, and the Sanctuary of Our Lady of the Sacred Heart. If you're particularly interested in art, you can find two paintings by Mattia Preti in the chapel of Our Lady of Graces in High Street. If churches are not your thing, you can always visit the Salesian theatre, which is a century-old, and found only a couple of streets away from the promenade.
An afternoon stroll to witness Sliema's architecture
At this point in the day, you'll be feeling hungry, and we suggest another one of our restaurants for your culinary needs. The Tabloid, found at AX The Palace, is ideal if you fancy a buffet lunch, and it combines a contemporary setting with a traditional quality service. After lunch, we propose a quiet stroll in the picturesque back streets of Sliema, where you can find houses with ornamental columns and vibrant Maltese balconies.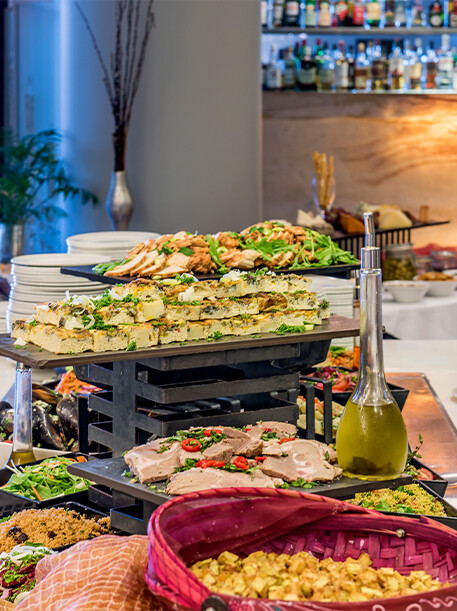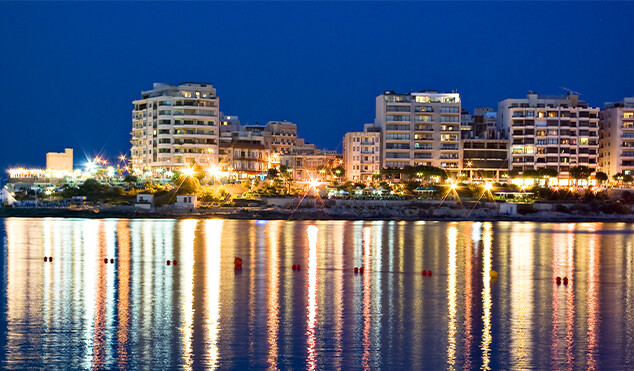 Experience the Sliema promenade by night
For this evening, we suggest a promenade by the sea yet again. Even though you would have done it in the morning the previous day, the view in the evening is completely different; with its glittering lights and views of the bulb-lit seaport, Sliema by night will provide a completely different experience.
Your last day
Morning shopping, it is
On your last day in Sliema, you could start your day by doing a spot of shopping, and there is no better place for this than Malta's biggest shopping mall, The Point. It is built on the site of the former Tigne Barracks, which are remains of military structures left by the British, and you can find a variety of brands inside, from high-end styles to more casual fashion.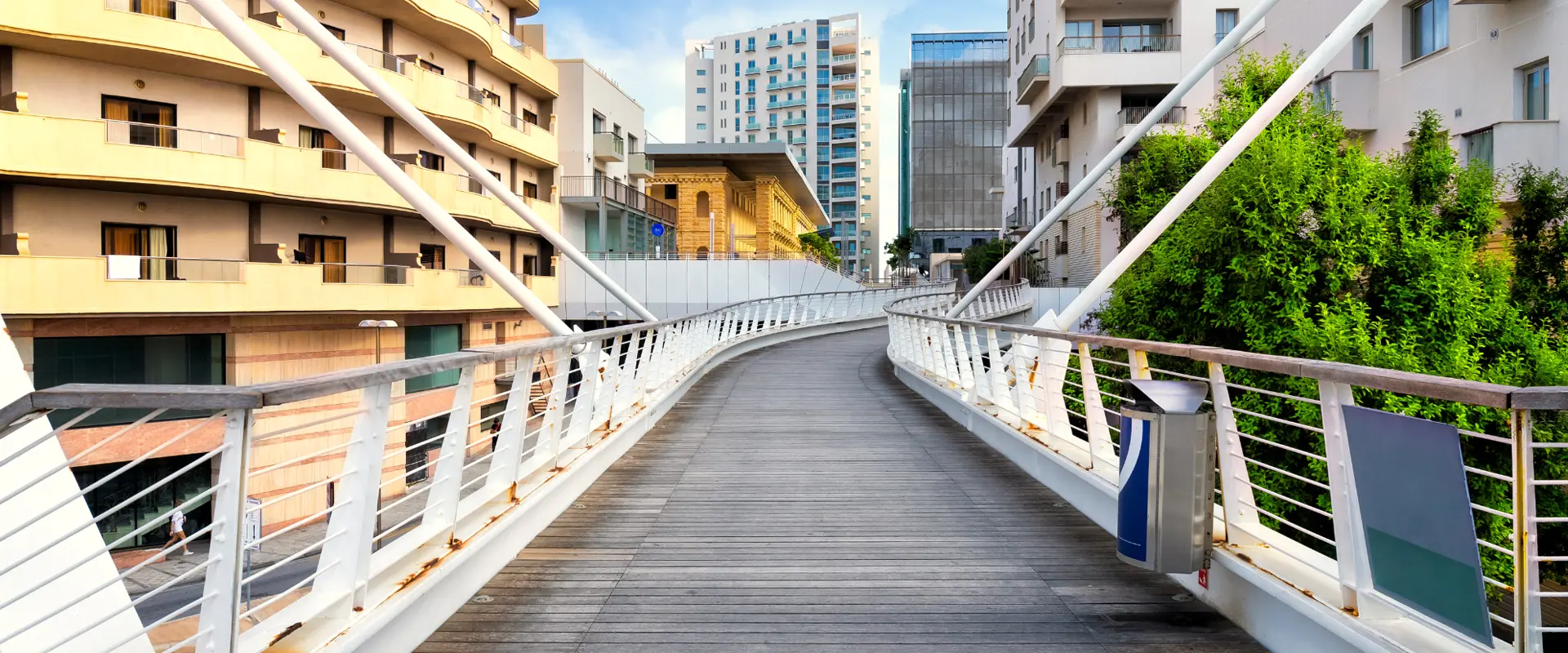 Rent a self-drive boat for the afternoon
For your afternoon lunch, come over to our Penny Black Bar, at AX The Victoria Hotel, which is the perfect location for delightful pub classics and some more traditional dishes. After your lunch, we suggest a trip on a self-drive boat, where you will gain a different vantage point, see the harbor from a different perspective, and be able to explore all its nooks and crannies.
Watch the sunset to end your holiday
It's nearing the end of your trip, and you must make sure to end it on the best note! Fortunately, we've got the perfect idea for you; a visit to our Infinity Pool, placed on the highest floor of AX The Palace. Here you can watch the sunset, enjoy a dip in the pool, and buy a drink or two as you gaze at the stunning rooftop view. The perfect ending to your magnificent three day trip in Sliema!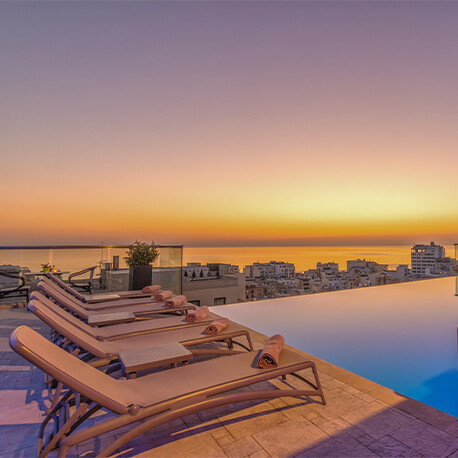 Book your stay at one of our Sliema properties and enjoy this fun-filled itinerary!
Book your stay