Discover these secret, hidden beaches on Malta's sister island, Gozo!
Gozo is a tranquil island; one where life moves slower, people live in the moment, and the small things in life are cherished. Home to just a fraction of Malta's population, the island boasts beautiful beaches, many of which are more secluded and hidden from the tourists' view.
Less than a 30 minute ferry ride away from the Northern part of the island, Gozo is similar to Malta on the surface. But, after spending a day in Gozo, you'll notice some significant discrepancies between the two sister islands, and their beaches, in particular.
Our AX Hotels in Qawra, Sliema or Valletta are ideal for experiencing Malta at its finest. While you're here, why not schedule a day trip to explore these hidden beaches in Gozo, too?
Mgarr ix-Xini, Xewkija
A narrow cove where a valley meets the sea, Mgarr ix-Xini bay in Xewkija, Gozo, is one of the most beautiful beaches on the island. A long, narrow road leads to the pebbly beach that is popular for both divers and swimmers. The Mgarr ix-Xini restaurant, located right next to the sea, provides thirst-quenching drinks and tasty snacks to complement your visit. Also, Brad Pitt and Angelina Jolie shot their film 'By the Sea' in this exact location!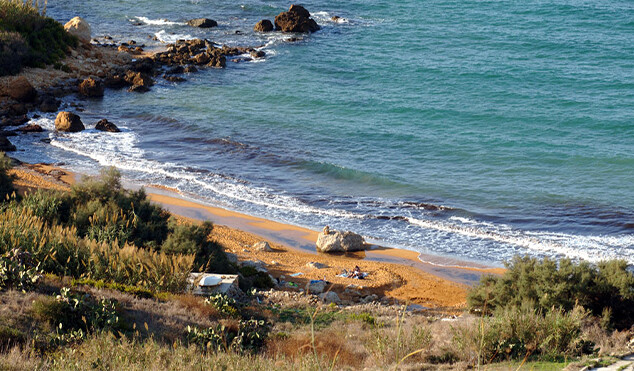 Wied il-Ghasri, Zebbug
The Ghasri Valley, or Wied il-Ghasri, is one of the most secluded beaches in Gozo. It's accessible through a winding staircase forged in the cliff sides that surround the valley, which also provide a great setting for walks or bike rides in the countryside. A pebbly inlet provides sheltered spots beneath rocks, while also allowing lots of space for sunbathing.
San Blas Bay, Nadur
Right next to Gozo's popular Ramla l-Hamra Bay, lies San Blas Bay. This beach is less frequented, as it is difficult to access, when compared to its sister beach. If you're keen to explore, however, you'll find that San Blas is a peaceful bay, with red sand and crystal waters. The kiosk and amenities found on the beach are also surrounded by a stunning backdrop of green hills.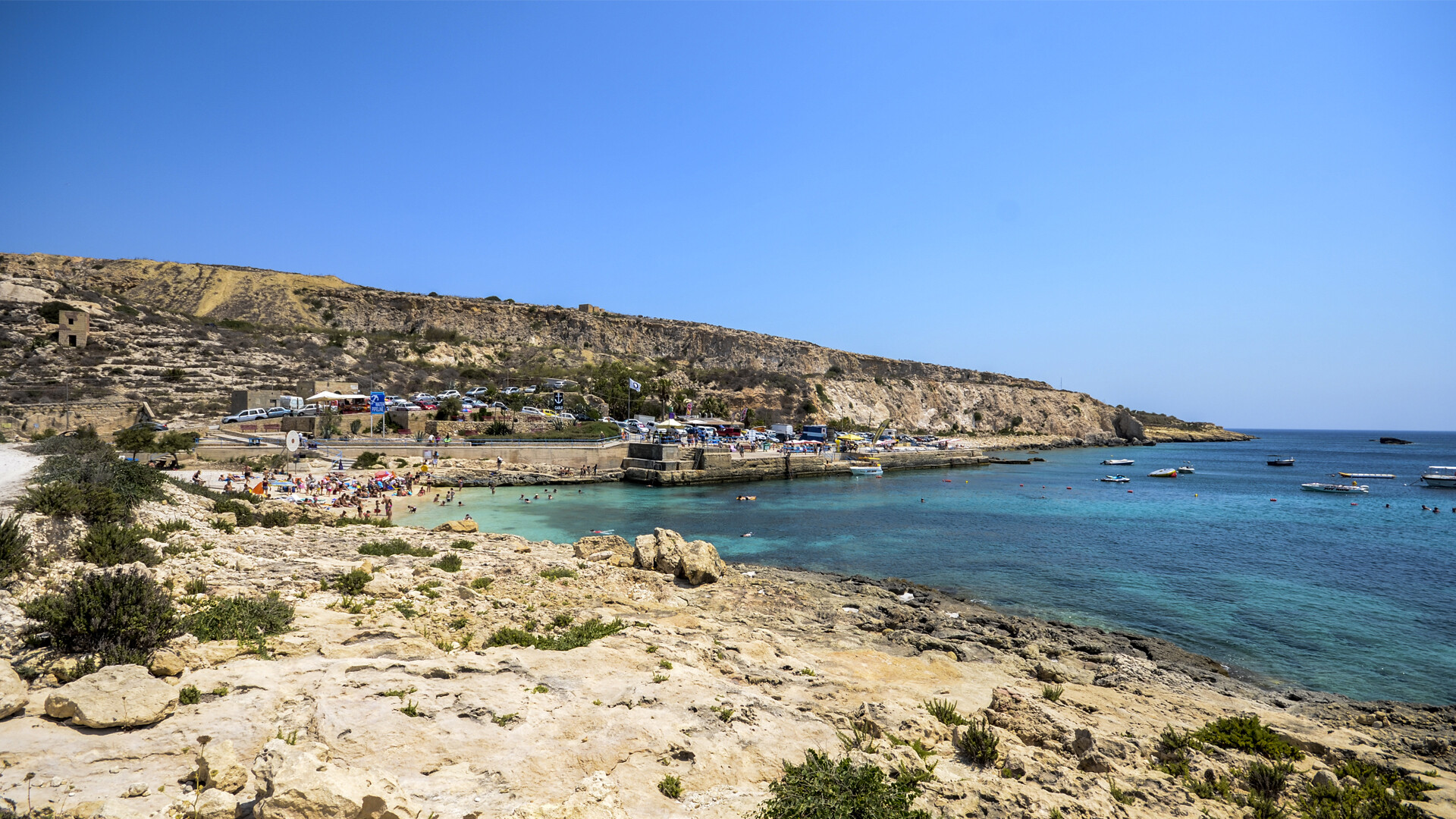 Hondoq ir-Rummien, Qala
A popular spot among divers and locals, this hidden beach in Gozo can be reached through the small village of il-Qala. While it's likely to get busy during the weekends, with locals setting up BBQs for a night on the bay, Hondoq ir-Rummien offers an idyllic escape for a weekday adventure.
Dahlet Qorrot, Nadur
A charming inlet in the northeast of the island, Dahlet Qorrot is located close to San Blas Bay. With clear water and a mix of sand and rocks, the small beach is the perfect place for relaxation. There's also a snack bar, open only during the summer, and large rocks that provide shade from the scorching sun. You'll also find that the bay is popular among scuba divers and snorkelers, but if you walk towards the uneven cliffside, you'll reach the Isopu Tower, from where you can enjoy picturesque views of both bays.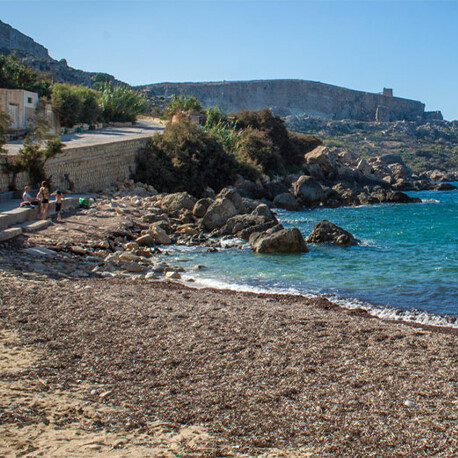 Don't miss out on these beautiful beaches in Gozo during your holiday in Malta!
Book your stay