Back to Discover Malta
Top Malta Festivals You Should Not Miss
Entertainment
|
0 min read
Scroll down
and dive deeper
From Music Festivals to Cultural Entertainment, Experience Malta at its Best!
The Mediterranean lifestyle provides the ideal balance to transition between day and night, work and play, family and friends. And Malta, is by no means, an exception. Although the island is small, it's big on entertainment and activities are abundant, and events…eventful!
You will be spoilt for choice when it comes to entertainment in Malta and there is something for all ages! Whether you are looking to party the night away or experience local lifestyle, you won't be disappointed with these festivals in Malta.
Lost & Found
One of the most popular festivals in Malta usually takes place towards the beginning of June. Lost & Found is presented by Radio One's famous DJ Annie Mac and this festival brings some of the best party locations and dance vibes in Malta. Due to Malta's fabulous sunshine during this season, the festival attracts tourists from all over the world, promising a weekend of international DJs, top headliners and some great fun!
Earth Garden Festival
In the first weekend of June, head over to Ta' Qali's picnic area to kick off the summer in style. Earth Garden is not a day event but a weekend-long festival in Malta consisting of ethnic markets, musical acts, camping areas, food courts, a fun park and a techno stage. The best thing about it? You can actually camp there for the weekend to enjoy the experience to the full.
Isle of MTV
Isle of MTV has been happening for over 10 years and each year it gets bigger and better. Initially, the contract for the festival was just three years but the event took the island by storm and is here to stay. The event happens on Fosos Square, right outside Valletta and has seen the likes of Akon, DNCE, One Republic, Lady Gaga, Jason Derulo, Rita Ora, Jessie J, Enrique Iglesias and more perform on its stage. Expect a crowd in the thousands to attend the one-night-only event.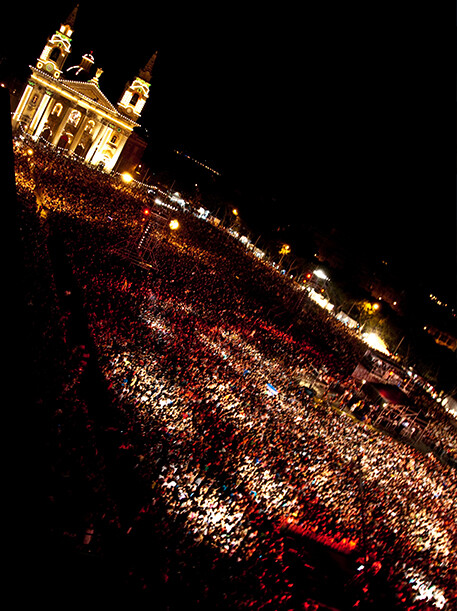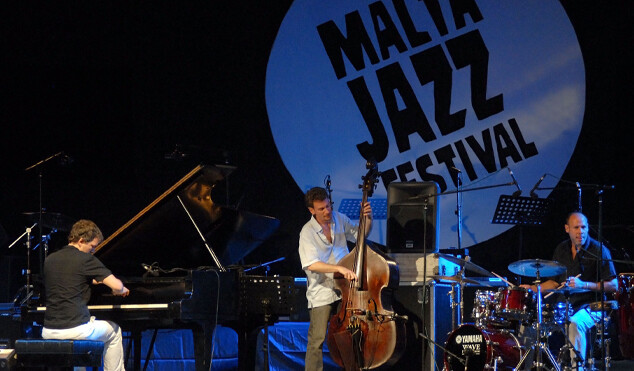 Malta Music Week
This music week takes place together with Isle of MTV. Apart from the acts gracing the IOMTV stage, this week is jam-packed with nights at the club, parties and performances. If you're a fan of music and dancing the night away, this event is surely not to be missed.
The Strawberry Festival
The Strawberry Festival happens every year during the springtime, usually during the month of April in the northern town of Mgarr and it's a must-visit! From fresh strawberries to numerous strawberry-inspired desserts and beverages, you're bound to have the best time with locals and tourists alike. Bop to folk music and live entertainment as you hop from stall to stall and take part in the day's activities.
Notte Bianca
Notte Bianca is one of the biggest cultural events on the island's social calendar. The festival, which usually takes place in October in the capital, sees state palaces and museums open their doors to the public, free of charge. Valletta plays host to a number of cultural events and is transformed into an open-air theatre for the night with theatrical performances, concerts and gigs featured along its quaint streets. Shops, cafés, and restaurants extend their opening hours for the duration of the festival.
The Malta International Arts Festival
This festival, running in June and July, showcases talent within the arts field and provides artists, both established and emerging, with a dynamic platform and space to showcase their art and engage with broader audiences. The festival is a plethora of artistic disciplines ranging from dance and theatre productions to digitally animated orchestral performances, art exhibitions and theatre performances. It's an arts buff's paradise!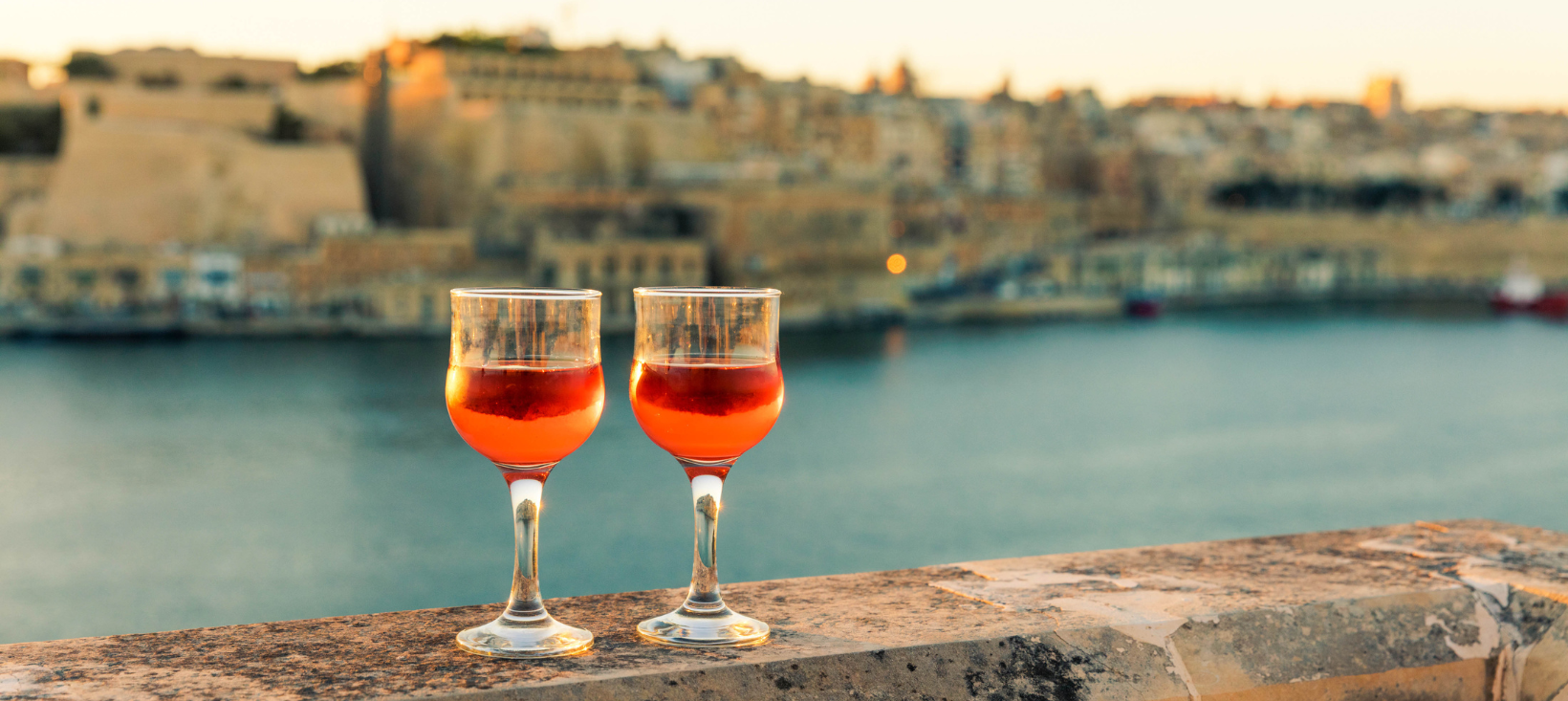 Malta Jazz Festival
Happening in July, the Malta Jazz Festival features a line-up of local and international talent that take the stage for a packed week of musical entertainment that is guaranteed to blow you away. The 2022 edition of the festival paid homage to the late and great Charles 'City' Gatt, known as the godfather of jazz in Malta and creator of the festival who sadly passed away earlier this year.
Carnival
Carnival is one of the biggest events among locals and takes nearly a full year of preparations. The island is transformed into a feast of colours, costumes and excitement. Dating back nearly five centuries, the festival takes place the weekend before Lent and includes costume parades, extravagant carnival floats and merriment in the capital city of Valletta for all the family to enjoy. Numerous Carnival-themed parties are organised around the islands, too. So, take your pick and dance the night away!
Dance Festival Malta
This four-day festival brings together dancers and choreographers offering a series of workshops, masterclasses and performances. Audiences can enjoy this unique festival and experience dance through a different lens, inviting you to share in the world of dance passion.
Malta International Fireworks Festival
This fireworks festival usually takes place around April or May, attracting various pyrotechnic companies, both local and international. Each team puts on an impressive show at various locations around the island, ending things at the spectacular Valletta Grand Harbour where one company is crowned as 'Best Firework Company.' It's quite the show, and an unmissable one if you're travelling to the islands during this time.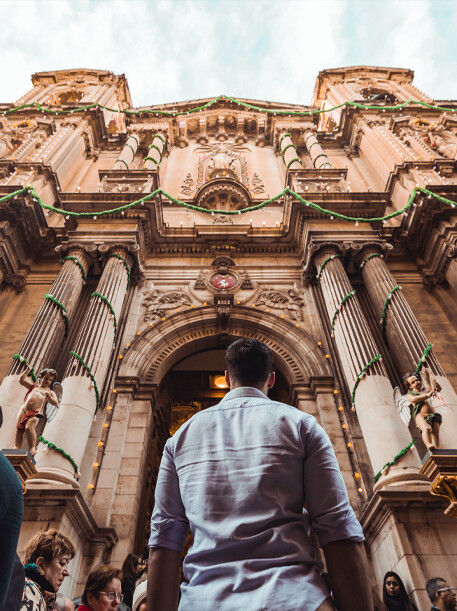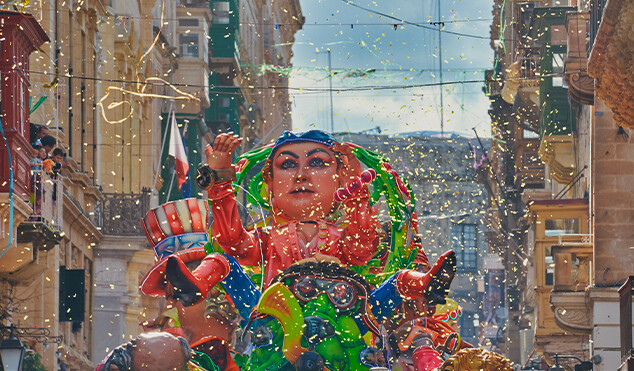 Farsons Beer Festival
The Farsons Beer Festival is potentially the event of the summer and is possibly one of the most popular and most well-attended festivals in Malta. Ta' Qali is taken over by the festival in July and August and is transformed into a space for everyone to enjoy. From kids' games, chill out spaces and food stalls to various stages to enjoy live music by local artists, Beer Fest, as it's known by locals, should definitely be on your itinerary! Don't forget to try out the local beer, Cisk!
Glitch Festival
Glitch is one of the festivals in Malta for young adults who love to party and have a good time. It's the go-to festival for techno lovers and partygoers who are ready to dance the night away. It's a highly requested event so make sure you book in advance for this one!
Delicata Wine Festival
The Delicata Wine Festival is an annual event that takes place at Valletta's Upper Barrakka Gardens. It's the perfect opportunity to drink local wine while admiring the impressive panoramic views that the Grand Harbour has to offer. The festival will be buzzing with entertainment by local artists and pop-up food stalls are set up to satisfy those cravings. It's the perfect summer evening under the stars!
Rock the South
Rock the South is the go-to festival for alternative music. It usually takes place right before summer at Zion Reggae Bar in Marsascala and brings together a vast range of musicians and DJs to have you vibing all night long.
Village Festas
Malta is known for its village feasts, or festas as they're locally known. Nearly every village holds its own traditional festa to commemorate their patron saint. A typical village feast includes marches, vibrant colours, religious traditions, fireworks and lots and lots of food! It's a must-add for your itinerary!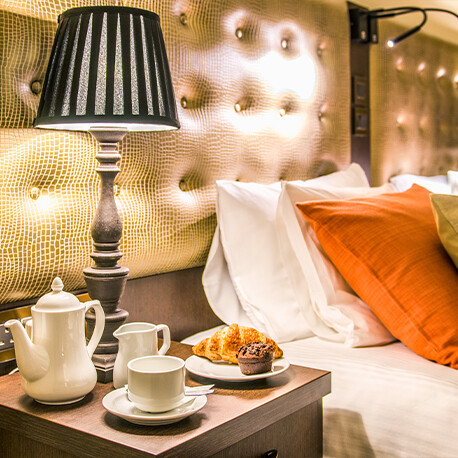 Book your stay at any one of our AX Hotels to experience these festivals and more!
Book your stay