Back to Discover Malta
The Best Food to Experience Summer in Malta
Malta Holidays
|
0 min read
Scroll down
and dive deeper
It's Going to Be a Full and Hearty Holiday - Here's all You Need to Know About Malta Food.
If you're planning to spend your summer in Malta or you've simply booked a holiday on the island for a few days, get ready for seasonal dishes and refreshing drinks to compliment your stay. You should know by now that Maltese love their food. Whether it's winter, spring, summer or autumn – there are Malta food dishes to fit every season.
Here are our favourite summer dishes that you need to taste while you're on the island.
The Typical Hobz biz-Zejt
Even though you might tend to eat less during this season, summer in Malta is the ideal season to delve into the traditional hobz biz-zejt. This delicious Malta food is normally made up of a Maltese bread or ftira with a tomato paste and tuna filling. The filling might also be tweaked with other traditional options such as ġbejniet, olives, capers etc. Hobz biz-zejt is the perfect lunch to pack with you if you're planning a day by the beach.
The Famous Maltese Refreshments of Kinnie and Cisk
A trip to Malta is never complete without trying our famous drinks. Kinnie is the island's soft drink that has a zingy bitter taste. Tourists and locals have a love-hate relationship with this drink – either you love the taste or you simply cannot stand it. But what's for sure is that you have to try it. Cisk is Malta's official beer. You'll find it anywhere and you'll also find different versions of it such as Cisk Chill (for the lightweights) and Cisk Excel (known to be the ideal choice if you're on a diet!).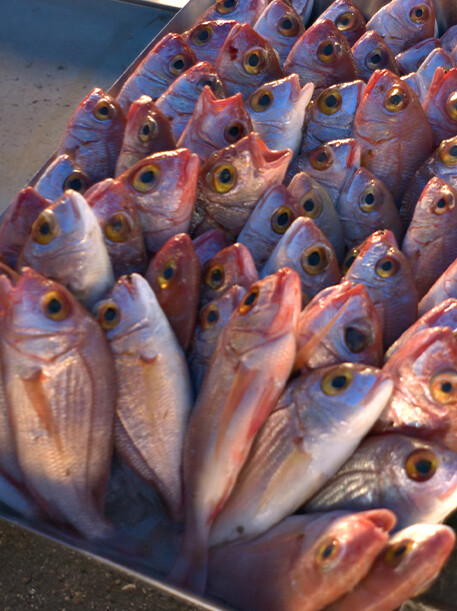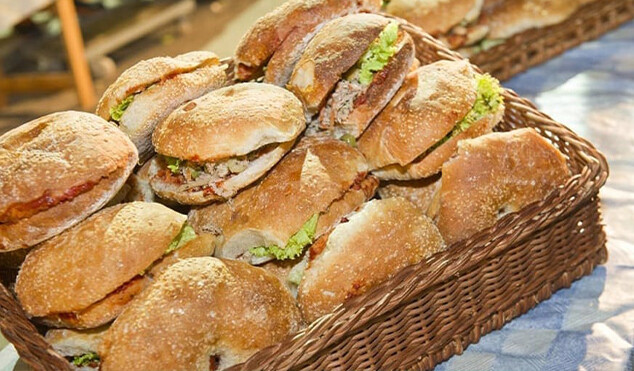 Fresh Fruit and Vegetables for Your Perfect Healthy Salad
If you're looking to make a healthy lunch/dinner, you can find all the seasonal Malta fruit and vegetables at the local farmers' market or in a supermarket. We've listed all the seasonal fruit and veggies in this post here.
Summer in Malta Means Fish is in Season
The calm seas in summer call for great catches from local fishermen. You can buy your fresh catch of the day from a local fishmonger or any of the big supermarkets in Malta. If you're looking for a relaxed night in, it's the perfect meal to cook at your self-catering apartment at the AX Sunny Coast Resort & Spa. You can also enjoy this Malta food item at a restaurant on the island. Some of the most popular dishes among locals are lampuki, shellfish like mussels and clams, sea bass and swordfish.
Indulge in an Ice-Cream
Let's face it – even if you come from a colder country, sometimes, summer in Malta can get a little bit too much. The ideal dessert would be an ice-cream. A typical Maltese ice-cream is called gelat tan-nanna which is a very sweet ice-cream with condensed milk and dried fruit/cherries. If you're looking for an ice-cream parlour you should really try The Sweet Pantry at Luzzu Restaurant in Qawra. Apart from being super close to your self-catering apartment, you'll find all the ice-cream and sweet treats that your heart desires.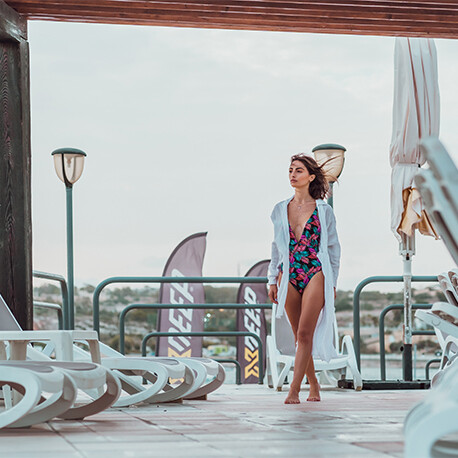 Book your next stay in Malta to experience these culinary delights!
Book your stay