Back to Discover Malta
Explore the Malta Village Feasts in All of their Glory
Malta Holidays
|
0 min read
Scroll down
and dive deeper
#AXperience Malta's religious and cultural traditions when visiting a local village feast.
The Maltese Islands are a Catholic country in which religion and religious traditions play a great part in everyday life and local customs. One major tradition is the celebration of a village feast. Nearly every village in Malta has a feast of its own dedicated to a patron saint and it is usually the time of year where locals gather in the streets to celebrate. And while it is primarily a religious event, it doesn't mean it's not fun, giving the Maltese a perfect excuse for a party!
How many village feasts does Malta have?
The tradition of the Maltese feast, or festa as it's locally referred to, first started under the rule of the Knights of St John, specifically under Grand Maser De Rohan's reign between 1775 and 1797. Nowadays, there are around 60 village feasts in Malta and 20 on the sister isle of Gozo – that makes a total of 80 feasts (and 80 excuses to celebrate) each year!
A number of villages also have more than one parish church, which means that they have more than one village feast – which also brings out the locals' competitive side and leads to infamous rivalries between parishes. Some villages also celebrate the same festa – for instance, the popular Santa Marija feast, is celebrated in seven different localities on 15th August every year.
With the exception of a few villages, most festas are held between the months of May and September, primarily due to better weather conditions that allow communities to celebrate and hold street parties! This means if you're travelling to the islands during the summer months, you're bound to experience one during your stay here.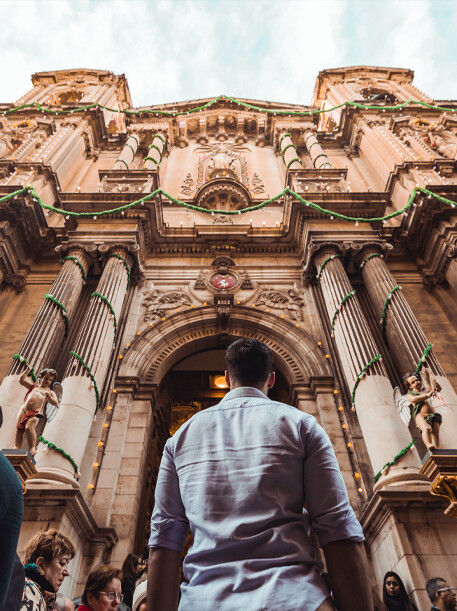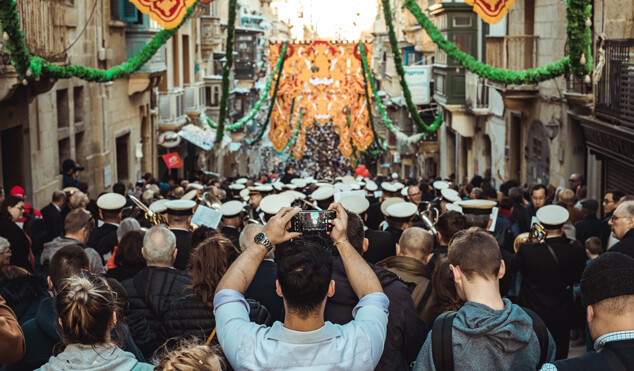 What makes a Maltese village feast?
The key elements of these village feasts are religious processions, band marches, community gatherings, fireworks, traditional delicacies, and lots and lots (and lots) of food. As the years rolled on, the addition of fast-food trucks along the main streets of the village together with street parties with disco music have been added to the more popular feast celebrations.
What goes down at a village feast depends on the locality, really and tends to be tweaked every year. However, here's a rough timeline of events that is bound to happen at the local festa.
Feast celebrations can start even two weeks prior to the actual feast date (see? The Maltese are big on celebrations). They normally start with church activities such as mass celebrations and band marches. The big march usually happens on the eve of the feast while the Catherine wheels fireworks display is showcased on the eve of or on the day.
You'll instantly notice that a village feast is about to happen. The parish church and streets are lined with traditional decorations in the village feast's colours – which every festa fanatic is decked out in during the celebrations. There will be vibrant colours draped across the village, religious relics, damask tapestry, festoons and pavilions that celebrate the patron saint. These adornments sometimes take up to a whole year to prepare as most are hand-made and crafted by a local craftsperson.
On the day of the actual feast is when the true vibe of a village feast is felt. It all kicks off with the morning march, during which feast fanatics take pleasure in taking their first few drinks – it's five o'clock somewhere, right? Later on, the statue of the patron saint is carried out of the church for a celebratory procession where confetti and streamers are launched from balconies and rooftops. The celebrations are topped off with a fireworks' display and of course, an abundance of drinks and food.
Which are the best feasts to visit?
All village feasts are special in their own way, but some are naturally larger and more popular than others due to the size of the village. One of the biggest village feasts happens on 15th August in Mosta. The village of Zurrieq, in the southern part of the island, also has some of the best feasts including the Madonna tal-Karmnu feast in July and the Santa Katerina feast during the first week of September.
Some of the most well-known, well-attended and most vibrant feasts are the Qormi rivalries: St George (San Gorg) and St Sebastian (San Bastjan); together with the Hamrun feast of St Cajetan (San Gejtanu). Our advice? Wear closed shoes, get ready to drink and for the love of everything that is holy: wear the correct feast colour!
However, if you're keeping it close to AX Hotels, Sliema and Valletta have a bunch of feasts throughout the summer:
– St Publius, Floriana (outside Valletta's City Gate): Two weeks after Easter
– Our Lady of the Sacred Heart, Sacro Cuor Parish: First Sunday of July
– Our Lady of Mount Carmel, Balluta: Last Sunday of July
– St Dominic, Valletta: First Sunday of August
– Bonus: St Julian in neighbouring St Julian's: Last Sunday of August
– St Gregory the Great, Sliema: First Sunday of September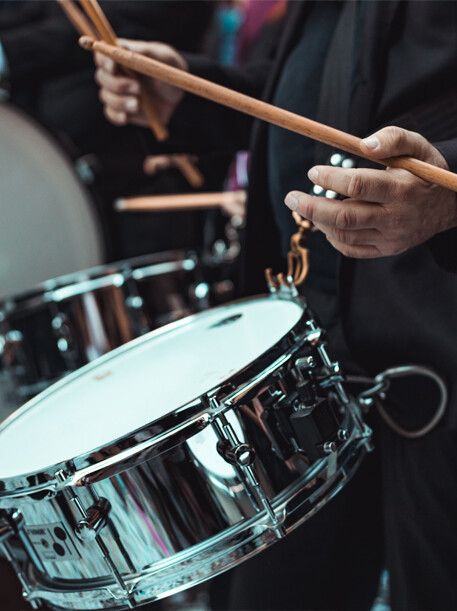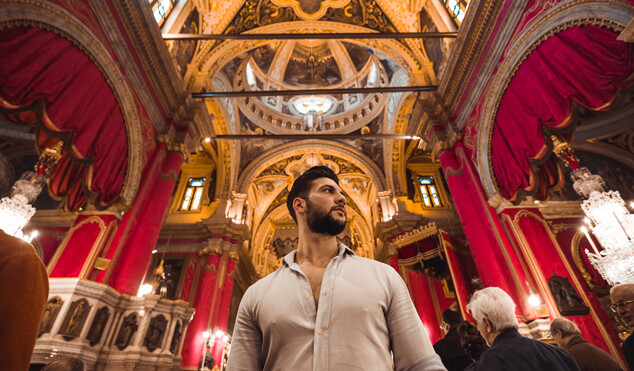 Must-try village feast food
It is impossible for the Maltese not to incorporate food in their celebrations. Without a doubt, village feast food is not to be missed, having a unique taste and smell that is recognisable from a mile away. Food stalls are set up around the village centre, selling all kinds of foods from fried delicacies and fast-food to doughnuts and nougat.
The local imqaret (deep-fried pastry with date filling) is a popular choice, as are the fast-food stalls, deep-fried doughnuts, nougat stands and drinking stations. The legal drinking age in Malta is 17.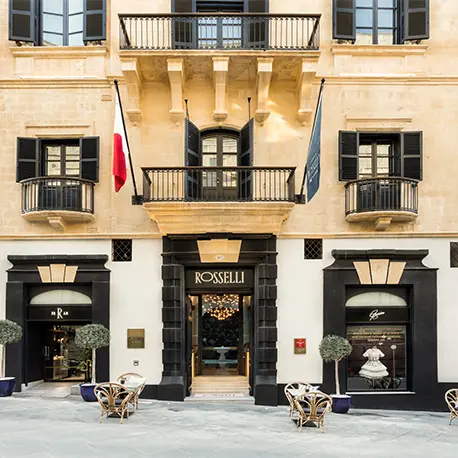 Book your stay for the summer months and make sure to visit one of the feasts!
Book your stay