The island is a year-round destination, but winter in Malta takes on a different tone!
As summer rolls by, Malta becomes increasingly popular as a holiday destination. With a fascinating history, vibrant culinary scene, a jam-packed party and social calendar, and beaches galore, the tiny island packs much allure into its small 316 km2 area.
But Malta is not just a summer holiday destination, and with its lush scenes and glorious winter weather, it makes for the perfect destination for all seasons. In fact, in 2022 Condé Nast Traveller named Malta among its list of top 10 places to visit during the month of October. Ranked by average temperature, Malta occupies the 5th spot on the list with a pleasant air temperature of 25℃. Throughout the month of October, temperatures vary slightly, between 20 and 25℃, making it the perfect time to bring out those jeans, long-sleeved shirts, and light sweaters, especially for the evenings, when a fresh breeze lingers in the air. Malta in winter is as pleasant as it gets!
So, if you are thinking about your next winter holiday, here are some of the top activities to enjoy in Malta. Book your stay at any of our AX Hotels peppered across the island in Sliema, Qawra or Valletta to #AXperience the best of the island.
Explore the north of Malta
Condé Nast Traveller noted that Malta's sunny climate means that, even in December, the island is exposed to more than five hours of daily sunshine. Malta's winter weather usually goes down to about 10℃ in the peak of the season, but the warm sunshine helps to defrost a little! Malta offers a good variety of outdoor activities, places to go and sightseeing options that you can enjoy. So, take your pick and plan that itinerary for your getaway this winter in Malta!
The Salina National Park and salt pans are a good, family-friendly option to spend some time in the warm outdoors. You could also take a walk along the historical Victoria Lines, or explore the stunning hillside views of Golden Bay on a perfectly calm day. Alternatively, book a horse-riding session and explore the wonderful coastal views on horseback! If Malta's winter weather permits, why not also take a dip in the sea at one of the island's northern beaches, too?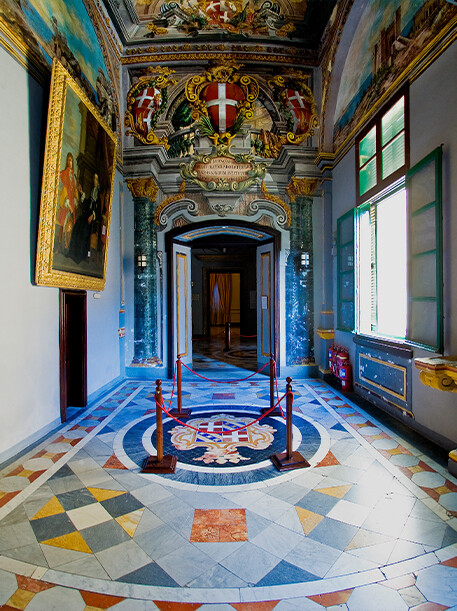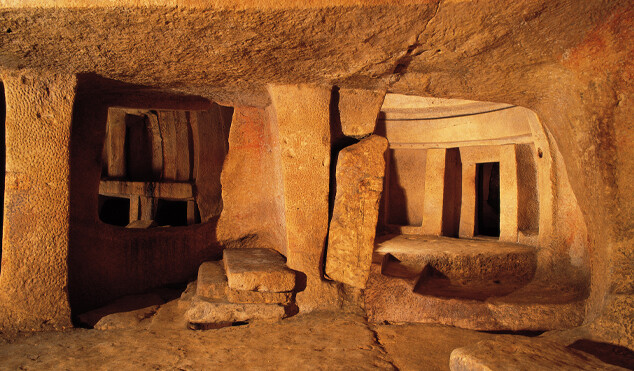 Enjoy history in the capital city
Valletta's streets are brimming with culture just waiting to be discovered. The city is an amalgamation of the influences of its many past rulers, all presented within a fortified nutshell. As you enter the modern city gate, you will note that Valletta, a UNESCO World Heritage City, is a harmonious blend of old and new. The imposing bastions that protected the city are now used as cultural hubs and museums, where permanent and temporary art exhibitions are held. For theatre and music enthusiasts, the Teatru Manoel (one of Europe's oldest theatres) and Pjazza Teatru Rjal offer an exciting cultural calendar. Perhaps, if Malta's winter weather gets a little too dicey, there are a bunch of sightseeing options and places to visit to shelter you from the elements. As the cultural capital, there are numerous interesting museums to be explored in Valletta, too. From the National Museum of Archaeology to the underground Lascaris War Rooms, you will be able to learn a lot about Malta's past at any of Valletta's museums. The Grandmaster's Palace State Rooms and Armoury are worth a visit, and if you are interested in Malta's wartime history, make sure to head to The National War Museum at Fort St Elmo.
Visit the temples
Apart from Valletta, Malta is home to two other UNESCO World Heritage Sites. Boasting 300 days of sunshine, the island is easily explored, with winter in Malta being the perfect blend of sunny days and fresh breezes. The Hypogeum, an underground labyrinth of chambers that were most likely used as a burial site and temple, is one of them. This site is the only underground labyrinth in Europe that has been discovered. Located in the southeast town of Paola, the Hypogeum has been well preserved, and it is open to visitors! The third UNESCO site is the Megalithic Temples. There are a total of seven different Megalithic temples around the islands, located in Ggantija, Hagar Qim, Mnajdra, Tarxien, Skorba and Ta' Hagrat, all of which are a result of individual development.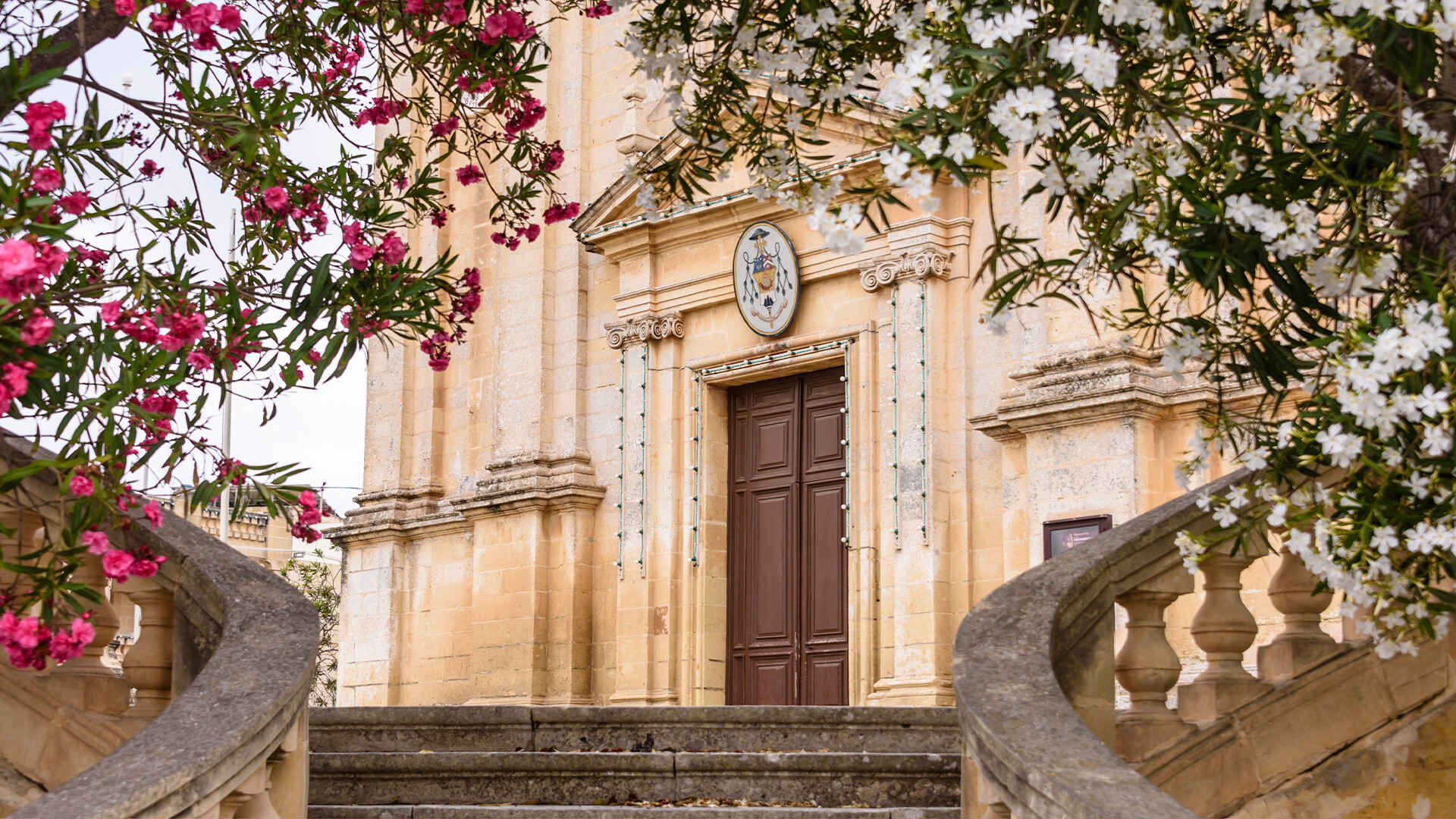 Take a photographic tour
Are you an amateur or a professional photographer? UPhoto organise great experiences for photography enthusiasts. Whether you choose an AM or PM Photographic trip, an Architectural photographic trip, or a Gozo trip, you will be led by a keen photographer who possesses expert knowledge of the Maltese Islands.
A professional driver will pick you up from any location and take you around some of the islands most picturesque locations, from where you can capture unique images of your trip. All you need to do is bring your camera!
See Malta's beautiful churches
Maltese culture is rooted in its strong religious traditions, and it is known that there are 359 churches, chapels and cathedrals – that's nearly one for every day of the year. Thought to be among the most religious populations in Europe, the Maltese are highly influenced by Roman Catholicism. Even though society is seeing a slow shift away from certain religious beliefs, the island will forever cherish the magnificent churches that have been built throughout history. And wintertime is the perfect season to explore the stunning churches that Malta has to offer.
Other churches worth a visit
Pay a visit to the Mosta Dome church, dedicated to the Assumption of Our Lady, which has the third largest rotunda in the world. During the Second World War, a catastrophe was avoided when a 200kg bomb, which fell through the church dome during mass, did not explode. Nowadays, a replica of the bomb is displayed inside the church. Other impressive churches that are worth a visit are the St John's Co Cathedral in Valletta, where one can view Caravaggio's original 'Beheading of St John the Baptist' painting. If you are including a visit to Gozo on your itinerary, then Ta' Pinu Basilica is another must see!