Planning a day trip to Gozo? This is our guide!
Gozo is Malta's pint-sized sister island and a gateway to a traditional way of life that is fast vanishing on the main island. With its sleepy villages, rustic countryside, ancient heritage sites, secluded beaches, and altogether more laid-back lifestyle, Gozo – known in Maltese as "Ghawdex" (pronounced aaw-desh) – continues to be a popular destination among travellers to the Maltese isles.
A day trip to Gozo promises a glimpse into a more relaxed way of life, where traditions are preserved and nature takes center stage. Don't miss the opportunity to discover the allure of Gozo, where the essence of the Maltese isles comes alive in every corner.
How to get to Gozo
Gozo lies a mere 20 minutes away from Malta by ferry from Cirkewwa harbour. Should you be staying in Qawra, Cirkewwa is only a short taxi or bus drive away. Ferries run fairly regularly throughout the day, with a less busy schedule during the night. Be sure to check out the Gozo channel timetable which changes depending on the season and certain public holidays.
Once aboard the Gozo channel ferry, keep an eye out for Malta and Gozo's even littler sister – Comino island. Catch a glimpse of Comino's rugged sea caves and the Blue Lagoon as you cruise by. When you arrive at the ferry terminal in Mgarr, Gozo's many delights are within easy reach by car or by bus.
So now that you've arrived, what can you do in Gozo in one day?
Experience diving in Gozo
Whether you're a beginner or an advanced diver, a day trip to Gozo offers a thrilling opportunity to explore its popular diving sites dotted around its coast. The famous Blue Hole dive site is definitely the diving spot to tick off first. Located in Dwejra, the Blue Hole is where the island's postcard perfect Azure Window once jutted out into the sea. Unfortunately, a few years ago the arch collapsed during a storm. Today, it makes for a fascinating dive site and is home to many fish and colourful marine life. The fallen window rocks have created huge boulders on the sea bed, which make for fun diving arches and swimthroughs.
There are many top scuba diving centres in Gozo. Take advantage of local knowledgeable experts who'll guide you to all of Gozo's underwater marvels, including endemic sea life, sunken caves, and even ship wrecks. Thanks to the Mediterranean climate of the Maltese archipelago, scuba diving in Gozo can be enjoyed throughout most of the year. You can easily organize scuba diving and related activities to maximize your day trip to Gozo.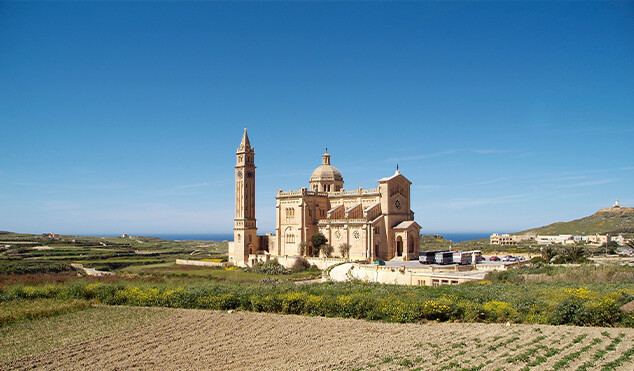 Visit these beautiful Gozo beaches
Gozo is renowned for its natural beauty, and a stop at one of its breath-taking beaches should definitely be high up on your itinerary.
No trip to Gozo is complete without a visit to Ramla il-Hamra, which boasts distinctive reddish sands, undulating sand dunes, and a royally deep blue hue to its waters. If you're in the mood for a bit of a trek after your swim, exploring the nearby il-Mixta Cave is a must. Perched upon a little hill to the right side of the beach, the cave's views overlooking the bay are fantastic.
Hondoq ir-Rummien bay is another popular beach destination in Gozo. Take a dip in the clear turquoise waters of this pretty Blue Flag sandy beach, which enjoys spectacular views of Comino. This area is also a great snorkelling spot.
Another beautiful beach worth visiting during your visit is San Blas Bay in Nadur. It's not the easiest of beaches to access, but it's well worth the journey. Cradled by verdant hills, San Blas typically enjoys extremely clear waters and is often pretty deserted, meaning you'll get to enjoy day a quiet beach day with very few people around.
Sightseeing in the Citadel
Gozo is brimming with history and architecture. A day trip to Gozo is incomplete without visiting the recently refurbished Cittadella, a fortified city that offers breathtaking panoramic views of the entire island. Since 2008, this spectacular UNESCO World Heritage Site has enjoyed a €14 million makeover and the rehabilitation has really brought the citadel back to life.
A highlight within the Cittadella's walls is the Cathedral of the Assumption. Legend has it that this Gozo church was built on a former temple of Juno, which dates back to Roman times. Once you step inside this stunning cathedral, you'll notice a magical optical illusion up above. At the time of building, there wasn't enough money to build the church a real dome and so Sicilian artist Antonio Pippi was commissioned to design a life-like painting of an interior cupola adorned with impressive columns, arched windows, and flowers. It's a true beauty to behold.
Nearby the Cathedral, you can also visit the interactive Visitors' Centre, which takes travellers on an immersive journey across centuries of Gozitan legends and history. Elsewhere in the citadel are the Museum of Archaeology, a Folklore Museum, Gozo Nature Museum, an Old Prison and an old WWII Shelter – the list goes on!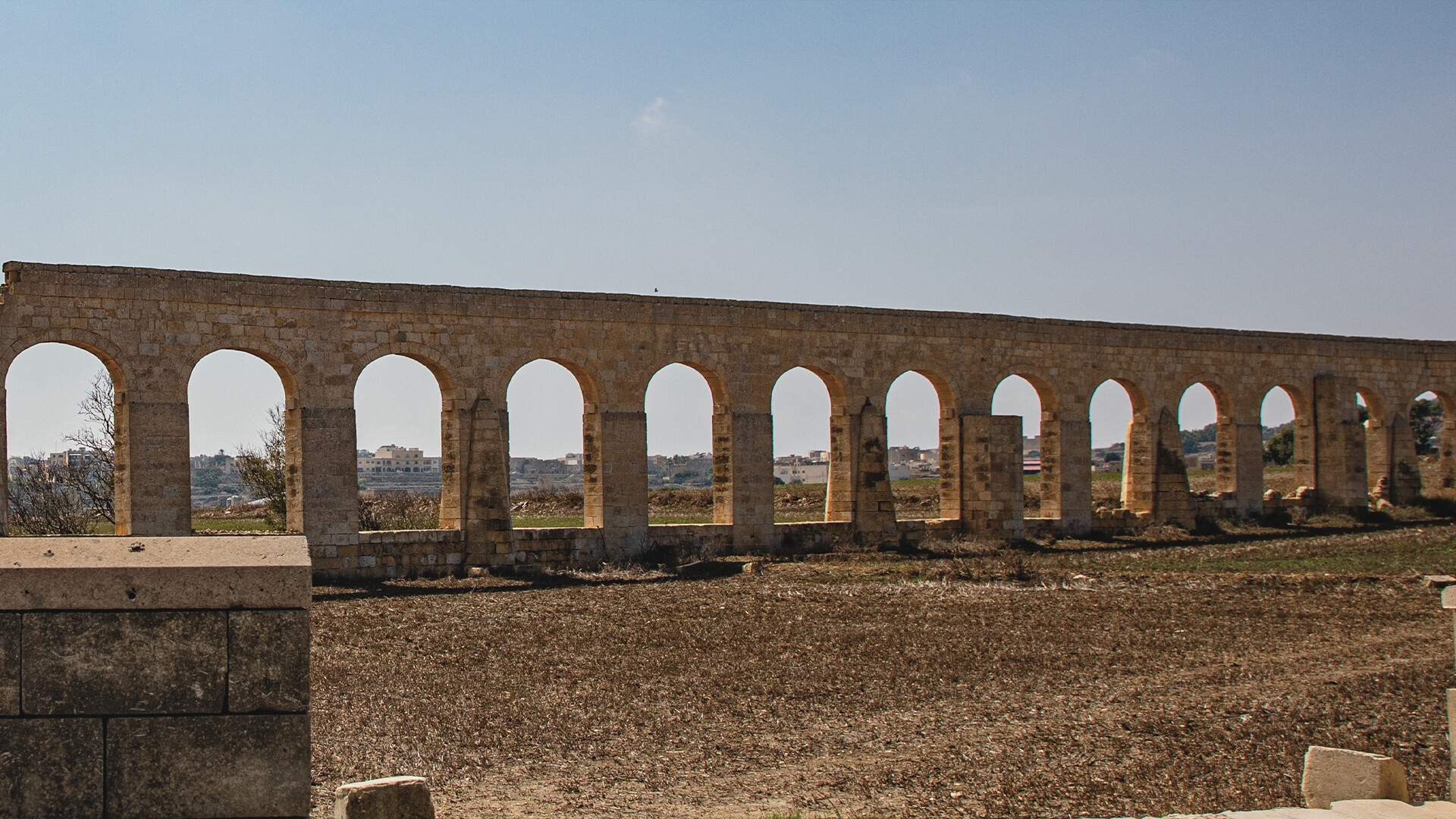 Glorious Gozo churches & temples
A day trip to Gozo can be all about the island's beautiful churches. Visit the world-famous Ta' Pinu church, renowned for its stunning art, religious history and architectural features. The church itself is believed to be built upon the site where a local village woman heard Our Lady speak to her in 1883. If you follow the pathway which lies just opposite the church, you'll come across 14 marble statues representing the Way of the Cross.
Other highlights churches in Gozo include Our Lady of Lourdes Chapel in Mgarr, Our Lady Loreto in Ghajnsielem, and St Margaret's in Sannat, among others.
Religion has long been entwined with Gozo's history and culture, going all the way back to the island's first settlers in Neolithic times. Experience the megalithic structures of Ggantija Temples in Xaghra, which date back to 3600 BC. They are among the oldest man-made buildings in the world – older even than Stonehenge and the Egyptian pyramids. The temples and nearby museum are filled with insightful artefacts relating to an ancient Gozitan fertility cult. And just around the corner from these Neolithic temples, the village of Xaghra is also home to Ta' Kola Windmill – an 18th century windmill which has been transformed into a lovely folklore museum. Entry to Ta' Kola is included in your Ggantija Temple ticket price.
And finally; dining in Gozo!
There are a variety of places in Gozo where you can enjoy a relaxing dinner. Popular areas that are renowned for having excellent restaurants are the seaside towns of Marsalforn, Mgarr and Qbajjar. Experience a beautiful sunset at Xlendi Bay, home to some of the best restaurants in Gozo, where you can enjoy a romantic dinner at one of the excellent fish restaurants located along the coast.
You might also want to try one of Gozo's traditional delights – the Gozo ftira. This rustic, oven-baked pizza-lookalike is made from a traditional bread-base and typically topped with sliced potatoes, Maltese cheeselets, onions, tomatoes, and many other fresh Gozitan ingredients. The best places to try a Gozitan ftira are arguable the Maxokk and Mekren bakeries in Nadur.
And if one day in Gozo is not enough, why not extend your trip and experience a stayover in a charming Gozo farmhouse? The island boasts many beautiful, traditional stone farmhouses available for rent. They make for an idyllic getaway.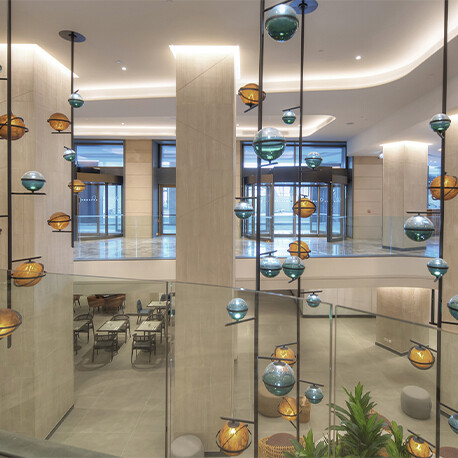 Book your stay at AX Hotels, perfect to rest after a long day of exploring!
Book your stay