From Visiting the Top Tourist Attractions to Touring the Capital - Here are the top Places of Interest around Malta & Gozo.
Apart from history and sunshine, places of interest in Malta are abundant. Tourists and locals alike enjoy having a good time and there are no better attractions in Malta to have the time of your life than the below. Take a look at our top ten places of interest that are not to be missed during your visit to Malta.
Mdina
Commonly known as the 'Silent City' and also the former capital of Malta, Mdina is one of the top places of interest to visit in Malta. The town dates back to 4,000 years and it previously housed noble residents. Nowadays, Mdina is mostly known for its magnificent views of the Maltese Islands, the best spots for coffee and an escape from the busy lifestyle.
Valletta
The capital city of Malta – you cannot come to Malta without visiting Valletta. Even though it's one of the smallest capitals in Europe, Valletta encompasses rich history, culture and beauty. If you're a history buff, Valletta is loaded with different national museums that will help you understand Malta through the years. If you're a shopaholic or you're looking for a place to eat, the capital will also suit your fancy. The Grand Harbour is also a must-see when visiting Valletta and you can even take a cruise to witness its beauty. If you're looking for a hotel in Valletta, book your stay at AX The Saint John or Rosselli – AX Privilege.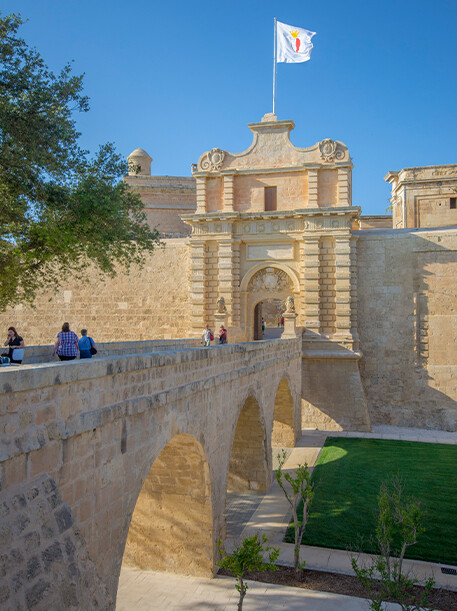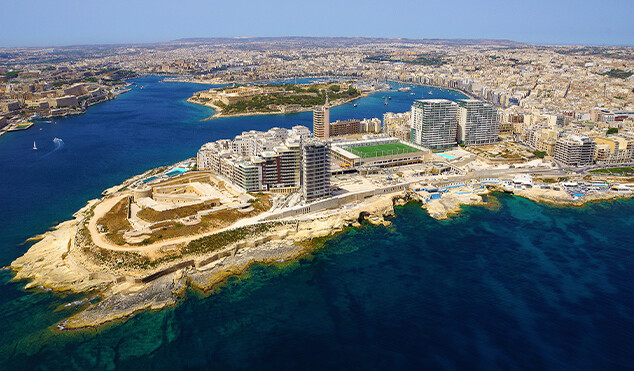 Sliema
One of the most popular places of interest in Malta. Sliema is a busy town full of bars, restaurants and shops. If you want to visit a town that is a mixture of old and new, then Sliema is definitely for you. AX The Palace, AX The Victoria Hotel and AX Palazzo Capua are located in the quiet areas of Sliema but in close proximity to the busy lifestyle. You can get the best of both worlds by booking your stay with us.
Beaches in Malta
This is not one particular place but rather different beaches across the island. You cannot visit Malta and not go to one of its famous beaches such as Golden Bay, Riviera, St Peter's Pool, Blue Lagoon, Ghadira Bay, and many more. Situated across Malta, Gozo and the island of Comino, beaches in Malta are a highlight. Get ready to enjoy crystal clear waters and sunbathing during your vacation.
Rotunda of Mosta
Designed by Giorgio Grognet de Vasse and built between 1833 and 1871, the Rotunda of Mosta has survived the worst! During World War II, a bomb dropped into the church and it never exploded. Over 300 people were in the church at the time, attending mass, and they remained unharmed. This is regarded as a miracle by the Catholic public. Presently, there is a replica of the bomb on display inside the church.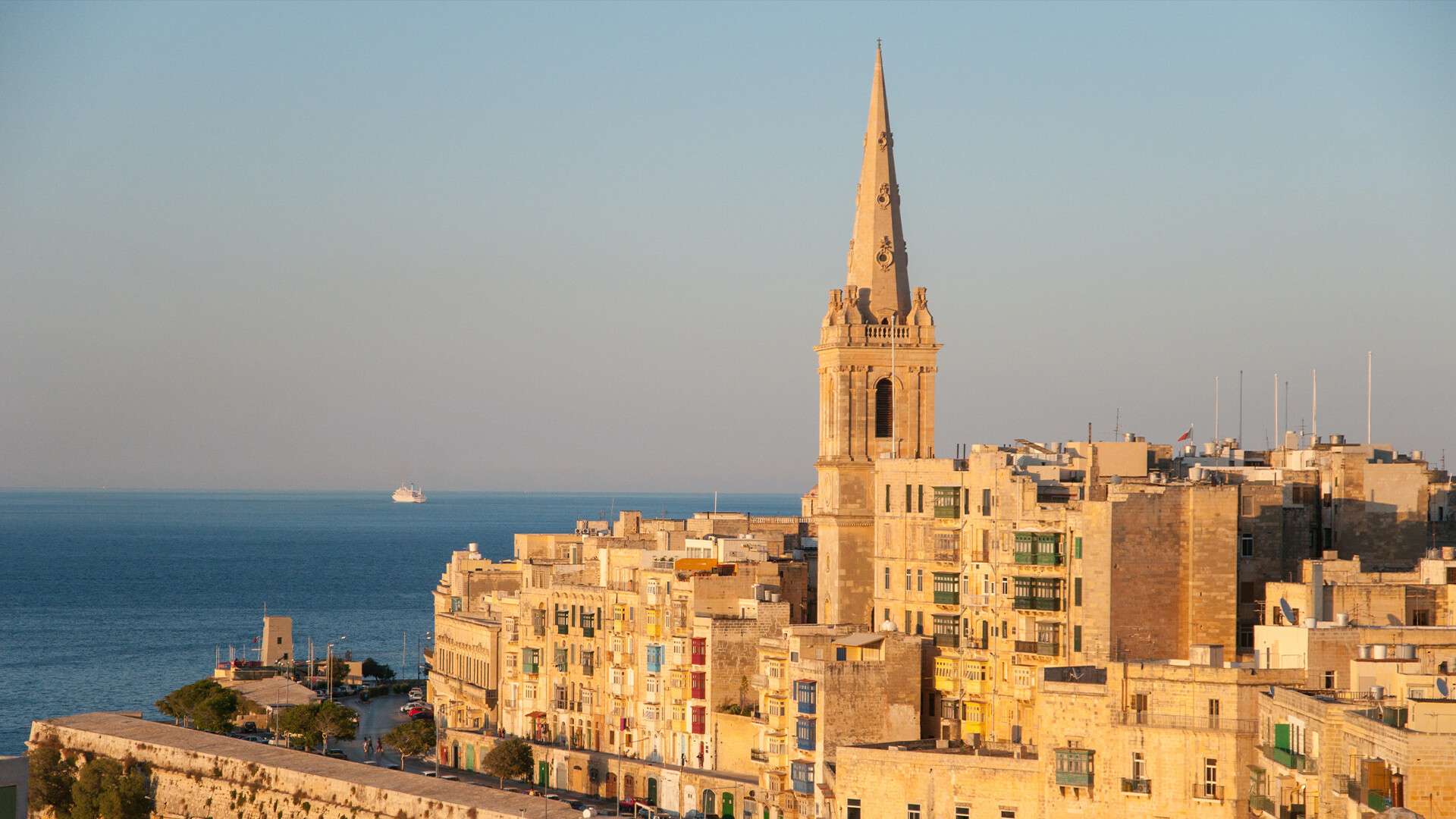 St. Paul's Catacombs
This Roman burial is the largest in Malta and it dates back to the 4th and 9th centuries. Mdina was meant to be the Roman capital of Malta and the dead could not be buried within the city walls. That is why the catacombs were built. They are probably the earliest and largest evidence of Christianity in Malta.
Marsaxlokk
Marsaxlokk is also known as the fishing village of Malta and it is located in the south of Malta. The village is now one of the most picturesque villages in Malta and also one of the best locations for seafood. You will witness various traditional Maltese boats such as the luzzu. The luzzu is easily recognisable due to its pair of eyes painted at the front. Marsaxlokk is also known for its outdoor market and seaside restaurants fully stocked with fresh fish.
Blue Grotto
Located between the towns of Qrendi and Zurrieq, Blue Grotto lies peacefully and beautifully. The area consists of a number of sea caves, Blue Grotto being the largest one of the lot. You can get boat tours around this area which will take you inside the cave.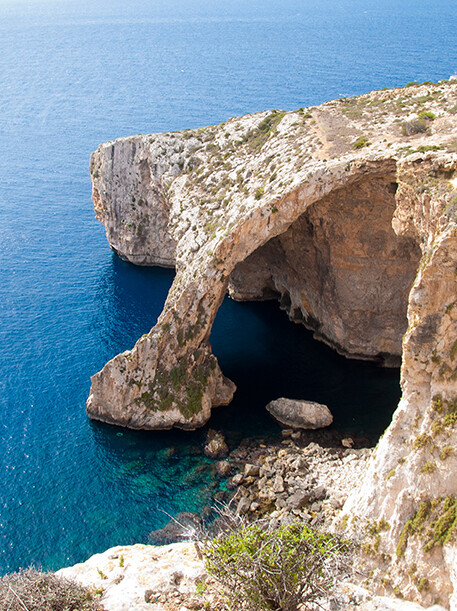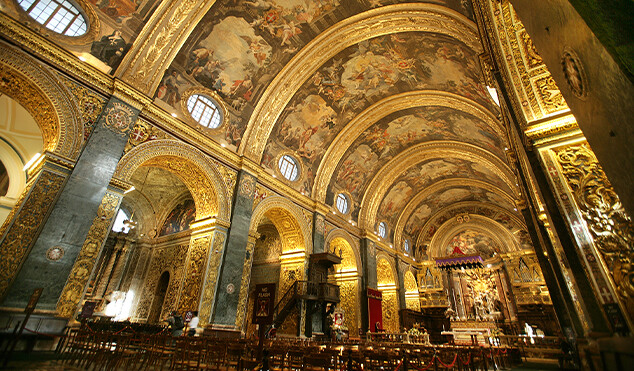 St. John's Co-Cathedral
A definite place of interest in Malta, especially when you're visiting the capital city of Valletta. This Roman Co-Cathedral was built between 1572 and 1577 for the Knights of St John. Baroque in style, this cathedral holds some of the most magnificent displays and features of that time. However, St John's Co-Cathedral is most famous for being home to Caravaggio's 'Beheading of St John the Baptist'.
A village feast
Malta is known for taking village feasts seriously. Apart from enjoying 16 national public holidays a year, each town and village has its own feast to commemorate their religious patron. Bands, food stalls and statues are all present during the feast. The most significant element is the fireworks displays which end the night with a bang.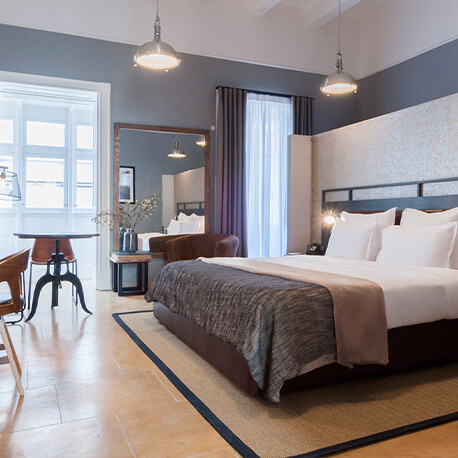 If you're thinking about visiting Malta, don't miss out on these top places of interest.
Book your stay