Back to Discover Malta
Rosselli – Your Luxury Hotel in Valletta
Accommodation
|
0 min read
Scroll down
and dive deeper
Elegance, sophistication, refined - It is Rosselli's privilege to serve you.
Rosselli, a 5 star luxury hotel in Valletta, that forms part of the latest category in the AX Hotels chain called AX Privilege. The first of its kind in Malta's capital city of Valletta, this hotel amalgamates the traditional and contemporary to create a fusion of both styles. A boutique hotel that has withstood the test of time. Here's why you should book your stay at Rosselli – AX Privilege.
Personalised and particular service
As you step into Rosselli, you will be greeted by your personal butler who will be there to assist your every need. With a welcome drink in hand, you will be escorted to your room by your butler, and this is simply the beginning of your stress-free stay at this Privilege hotel. You will be well-take care of – whether it's taking care of your laundry, wake-up call or any other special request, your butler will be able to handle it for you. For particular attention and unique service with style, choose Rosselli. You will not be disappointed.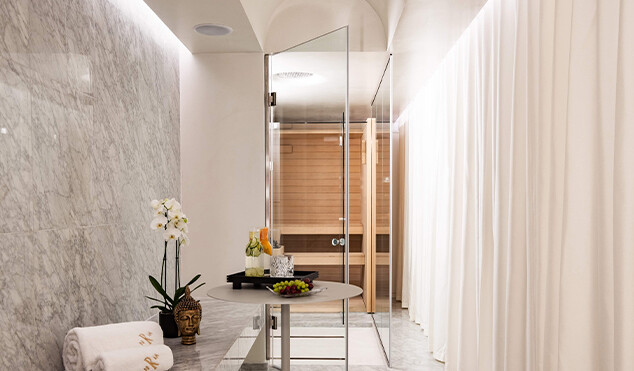 Luxury rooms in Valletta, Malta's historical capital city
Six room categories were introduced to The Rosselli Edition Designer Collection, including the Maruzzo Comfort Rooms, the Mezza Croce Deluxe Rooms, the Alusietta Superior Rooms, the Don Pietro Executive Rooms, the 3 Herons Junior Suites and the Sixteen 34 Suite. Named after significant people or symbols of the Rosselli family, each room is one-of-a-kind, mesmerising and always in line with the family's extravagant history.
Each room category is designed with marble flooring, detailed wood panelling and hand-crafted brass inlays. These fine details are also mirrored within the hotel's interiors. You can expect designer furniture in all of the Rosselli Edition rooms while geometrical textiles and modern patterns dominate the rooms.
Rich amenities and services
This luxury hotel in Valletta is home to a variety of luxury facilities. A grand lounge area overlooking the towering Rosselli fountain is the first sight that catches your eye after you check in with our 24-hour reception service. This lounge area is perfect if you're looking for a spot to relax and plan out your holiday before you begin exploring the historical capital city of Valletta.
Malta is blessed with having almost 320 days of sunshine. Our splash pool with views of the Valletta city skyline is a dream come true. Sip a cocktail and admire the view – we can guarantee the best time on Rosselli's rooftop.
A luxury hotel in Malta is nothing without an elegant and sophisticated restaurant. Our tailored dining area offers various dining experiences, ready to cater to every guest's expectation and satisfaction. A culinary experience awaits you.
If you're looking for a private space in the city to accommodate all of your business needs, Rosselli also offers the ideal area space for both small discussions and a corporate brainstorming between colleagues.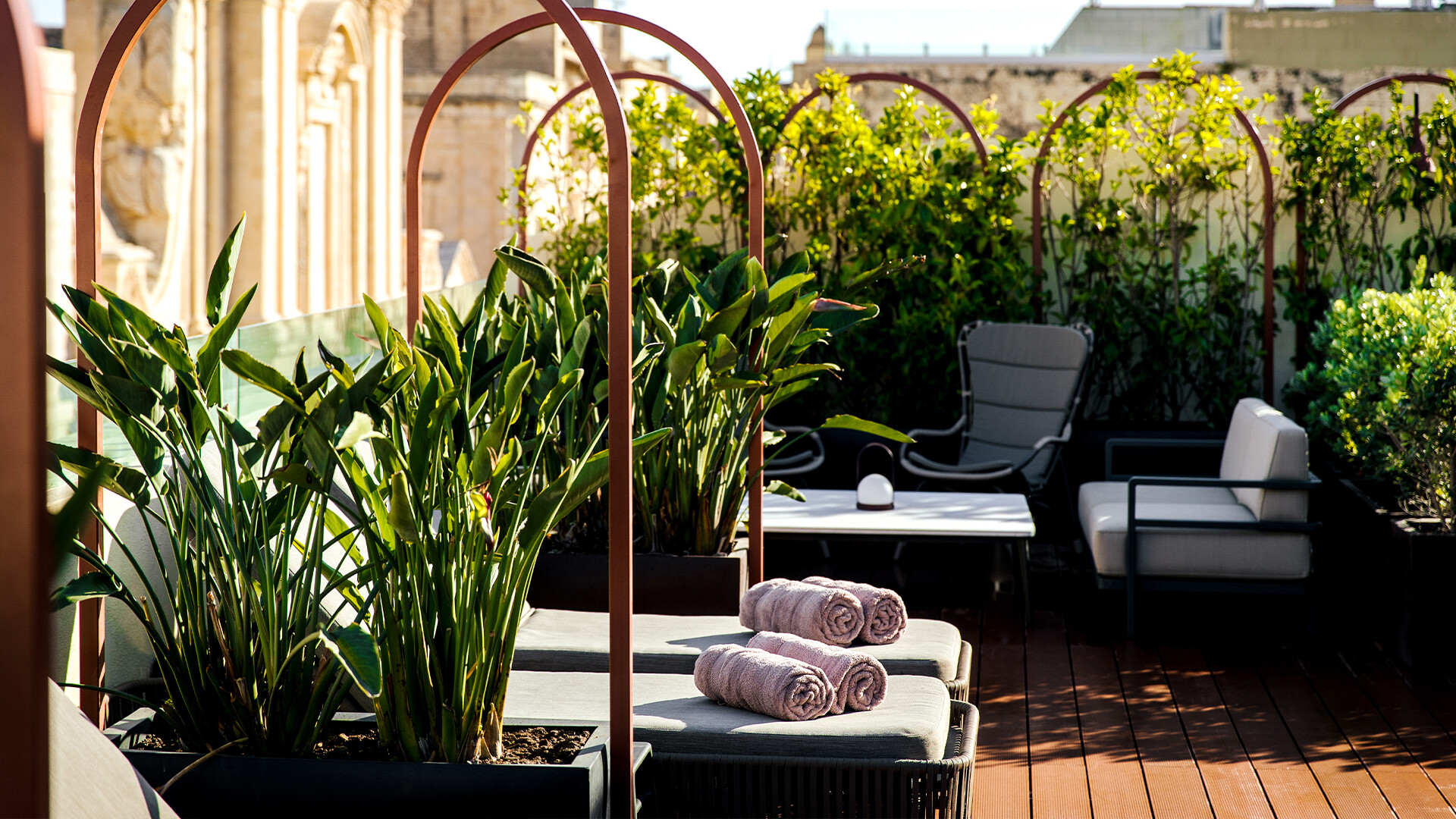 The Palazzo's alluring history
Transformed and maintained into this fine luxury hotel in Valletta, Rosselli was first known as Casa Rosselli, a family home to a noble family. This building is rich in historical detail which is reflected in the design and architecture of the hotel. This is how it all started.
Pietro Rosselli, a reputable goldsmith, was born in Valletta in 1607. He married Alusietta Massa in 1634 and the couple had a son whose name was Maruzzo.
Pietro and his wife were respected amongst many, so much so, that they were known as outstanding philanthropists due to their generous contributions and influence. They paid for the decorations of many buildings in Valletta and these contributions led the Order of St. John to reward Rosselli with the prestigious title of Donat. He proudly displayed this title with the Mezza Croce badge pinned to his chest. The couple was also able to commission Mattia Pretti to work for them and this indicated how well established the family was.
The herons (an established symbol of the family), the initials of the couple, P.R and A.M, and the badge of the Arcikonfraternita tal-Karita have been restored and are still found on the facade of the present hotel. Rosselli – AX Privilege stands tall in Valletta with restored original features and vivid contemporary detail.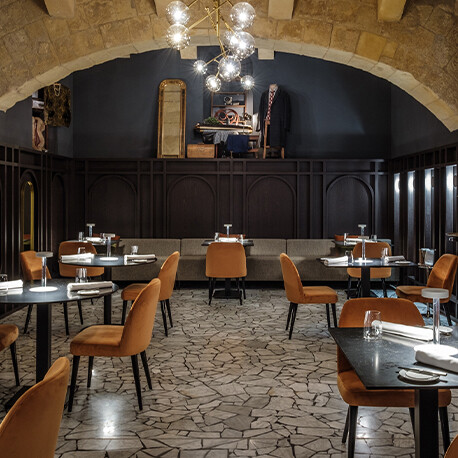 For a luxurious stay in the capital city of Malta, book a room at Rosselli AX Privilege.
Book your stay