Another beach in excellent condition.
Hondoq ir-Rummien is located on the southern coast of Gozo and offers its visitors the best of both worlds as it is partly sandy and partly filled with pebbles. The sea is also a blue flag beach, meaning that it is safe, environmentally friendly and of a higher quality than the average beach.
The sea is famous for its beautiful azure colour and clear waters and the beach runs through the village of Qala. Hondoq ir-Rummien is also popular because of its gorgeous view of Comino, Malta and Gozo's sister island and the Blue Lagoon. Moreover, the small caves which surround the beach at water level make it a favoured diving and snorkelling spot with visitors. The beach is also found in a delightful area, as it is placed in the centre of one of the few unspoiled pieces of countryside in Gozo, filled with rare wild plant and traditional saltpans, so you can take a walk and enjoy these views, before or after, your dip in the sea. In the evening, many visitors like to settle down for a barbeque and enjoy the nighttime breeze as they eat and drink.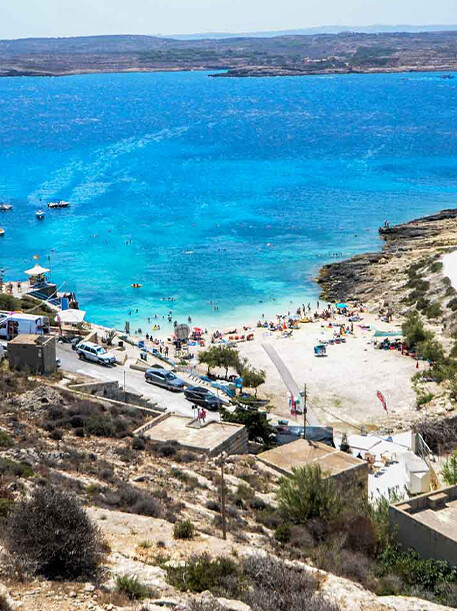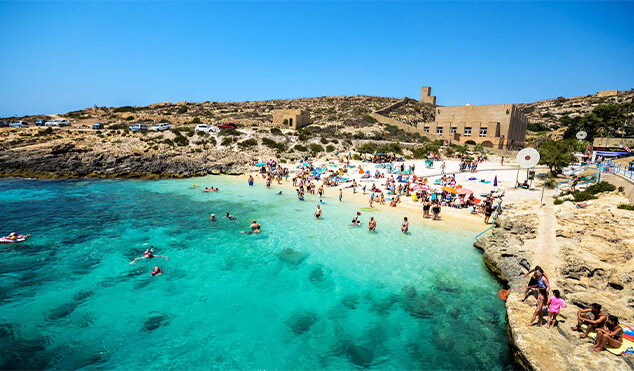 Additionally, the beach is equipped with a number of amenities such as a kiosk that rents umbrellas and sunbeds, which also sells food and drinks, accessibility, water sports, toilets, dives nearby and parking. The bay is easily accessible by car which should take you around 11 minutes from the Imgarr terminal and while there is no bus that takes you directly to the beach, you can still make it by buses that arrive in its vicinity. If you choose this method of travel, you should catch bus number 303 from Mgarr with direction to Victoria, get out after 11 minutes at the bus stop Qala and from there you need to walk downhill for about 20 minutes.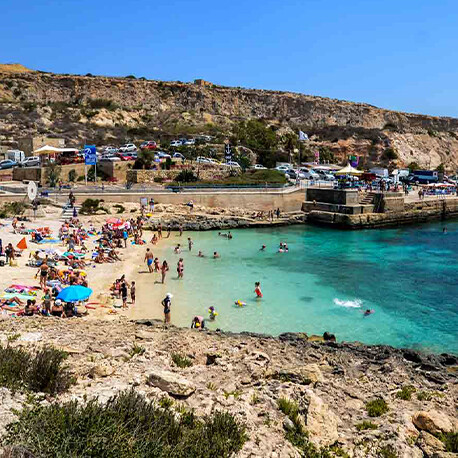 Book your stay at one of our AX Hotels as soon as possible to enjoy this exceptional beach!
Book your stay