From sandy beaches to rocky beaches - take your pick!
Gozo, Malta's smaller sister island offers some of the best beaches around. It's quite simple to get to this island. Simply drive/catch the bus to Cirkewwa, a harbour situated at the northernmost part of Malta, in which the Cirkewwa Ferry Terminal is situated. There are regular ferries that operate to the port in Mgarr, Gozo.
The ferry ride takes approximately 30mins and you can aboard the boat as a passenger or as a driver with your own car/rental car. If you're visiting Gozo on a hot summery day, the first thing you'll probably want to do is head to the beach. Here are the best beaches in Gozo to visit.
Ramla l-Hamra
Ramla l-Hamra is the largest and most popular sandy beach in Gozo. It is mostly known for its red-coloured sand and it's a must-visit for anyone who goes to Gozo. This beach is clean and there's plenty of space to sunbathe and have a family-friendly outing at the beach.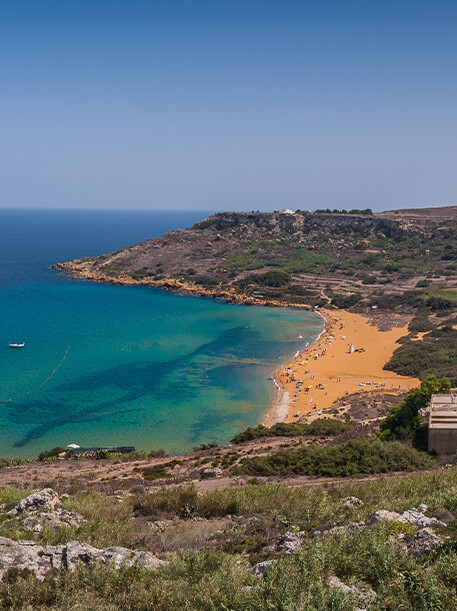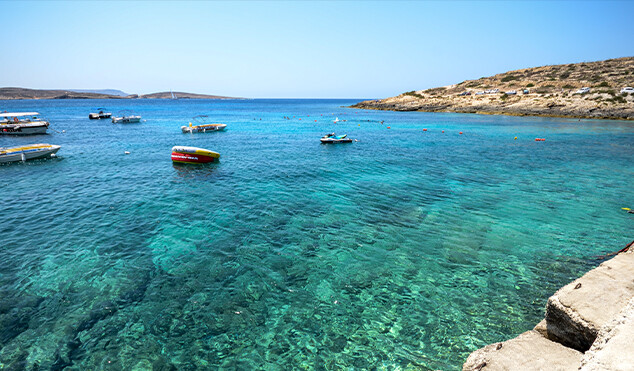 San Blas Bay
The beauty about this bay is that it is a secluded beach and a lot of tourists/locals are discouraged by the very steep hill that you have to climb after your visit. However, we suggest that you pluck some courage and head down to the bay. San Blas bay is one of the most beautiful red sandy beaches around.
Dwejra Bay
Dwejra bay is known as the inland sea and it is located near the little village of San Lawrenz. This is where the iconic landmark of the Azure Window used to stand until it tragically collapsed in 2017. The bay is shallow and it is a small pebbled beach that is popular for snorkelling.
Hondoq ir-Rummien
Located in the southern coast of Gozo, near the village of Qala, this quiet bay is a popular choice among the locals and one of the best beaches in Gozo. Surrounded by nature, it's the ideal bay to relax and enjoy the countryside. The bay provides a great view of Comino and there's a local kiosk for convenience.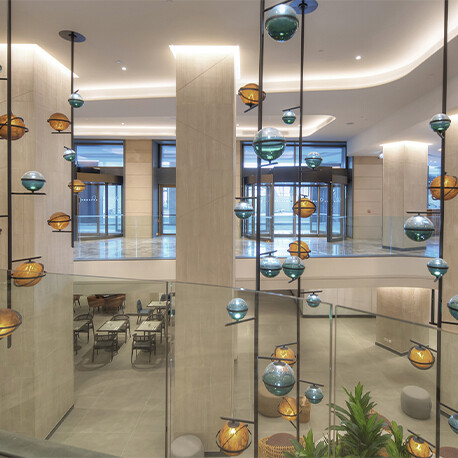 Book your stay in Qawra and travel comfortably to discover the best beaches in Gozo.
Book your stay