Treat yourself to a spot of shopping in Malta!
For many locals, the cosmopolitan town of Sliema is the destination of choice when they want to treat themselves to something nice, or spend a Saturday afternoon simply browsing around the shops. The seaside town is a hub for all kinds of fashionistas, too, not just because of the wide variety of shops to choose from, but also because Sliema is easily one of the prettiest and most Instagrammable places on the island. You'll definitely find something to suit your style at these shops in Sliema Malta, from designer fashion to high street shops, and everything in between.
The Point Shopping Centre Sliema
The Point shopping centre Sliema is the island's largest shopping mall, where you will find several exclusive brands in Malta, all under one roof. Here, you can shop at a number of high-end designer brands, such as Guess, Lui-Jo, Calvin Klein Jeans, Harmont & Blaine, Armani Exchange and the local designer outlet Charles & Ron. The Point Malta also plays host to well-known brands such as Mango, Ted Baker, Springfield, Oysho, Marks & Spencer and River Island. You'll find some of the best brands in sportswear at the Point shopping centre in Sliema, too, including Nike and Adidas. In addition to this, there are a number of footwear brands, such as Aldo and Bata, as well as jewellery stores, including Sterling and Mvintage. All these brands and many more can be found at the Point shopping mall, making Pjazza Tigne the ultimate destination for your Sliema Malta shopping experience.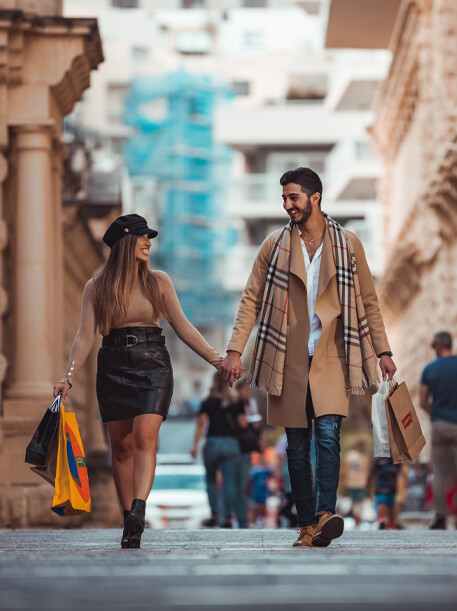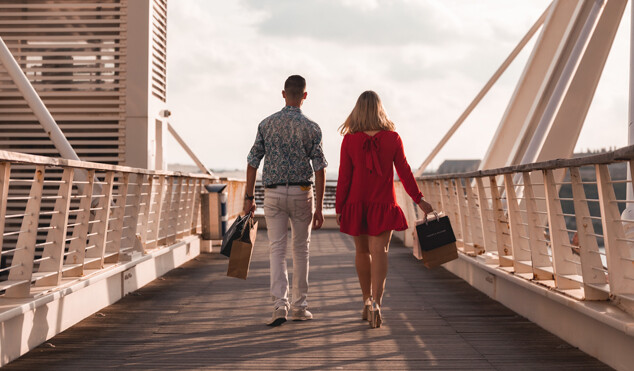 Romm's Boutique
Romm's Boutique is a multi-brand store housing four renowned names in Italian and international brand fashion; Mangano, Patrizia Pepe, Kocca and Silvian Heach. While the flagship store is located in Bisazza Street, you'll also be able to visit their showcase store at the fashionable AX The Palace hotel in Sliema. While you're here, why not enjoy a coffee and a light lunch at Talk of Town Café? This Sliema hotspot serves a selection of healthy salads, as well as sandwiches, pizzas and burgers.
Tower Road Sliema
Tower Road in Sliema is where you can find a number of high-street brands that we all know and love. At the very top of the road, there is a Next store, and at the bottom, you'll find the recently refurbished Zara, which is now one of the largest brand outlets in Europe. Tower Road is also home to stores such as Topshop, NYX makeup and Miss Selfridge, which forms part of the Plaza shopping centre.
Other cool shops in Sliema
If you're on the lookout for something a little bit different, venture out from the main high streets towards Manoel Dimech Street. Here, you'll find a couple of quirky shops, including Fly the Fly Vintage, which specialises in sustainable and vintage clothing. Keep heading up the road until you reach Souvenirs That Don't Suck. As the name implies, you can pick up a truly original souvenir from here, such as t-shirts containing one of the many ambiguous words in the Maltese language, which, to be honest, even locals find really amusing!