European Union's smallest capital city and a UNESCO World Heritage site; these are the top attractions in Valletta!
Valletta is the European Union's smallest capital city and also a UNESCO World Heritage site. Referred to locally as simply 'Il-Belt' (meaning, 'the capital'), Valletta has been dubbed as an 'open-air museum' having a wealth of historical sites and attractions just waiting to be explored. These include fortifications that date back to the 16th century, grand cathedrals, baroque palaces, lush gardens, multiple museums, and even Europe's third oldest working theatre.
The best part? Every sight can be discovered on foot during a walking tour – be it one with a knowledgeable local guide or perhaps a tailor-made one that you and your travel party has strung together. Read on and dive deep into some of Valletta's rich history and heritage that spans centuries, making it the perfect location to choose for your stay in Malta. Happy wandering!
Tritons' Fountain
The iconic Tritons' Fountain has become a landmark for locals and visitors alike, situated just outside of Valletta's City Gate. It was constructed between 1952 and 1959, consisting of three mythological bronze tritons holding a large basin. After decades of deterioration, the fountain was dismantled and restored to its former glory in 2017. It's a definite must-see and the perfect photo opportunity – especially at sunset!
St. John's Co-Cathedral
St John's Co-Cathedral is a Roman Catholic church dedicated to St John the Baptist. It was built during the Knights' period between 1572 and 1577 and designed by renowned Maltese architect Girolamo Cassar. The grand cathedral is adorned with breath-taking artistic impressions and al frescos along its columns, walls and ceilings. This Baroque-styled cathedral is also home to one of Caravaggio's most renowned paintings: The Beheading of St John the Baptist (1608). It still stands prominently in the heart of the capital till today, having received extensive renovation in recent years.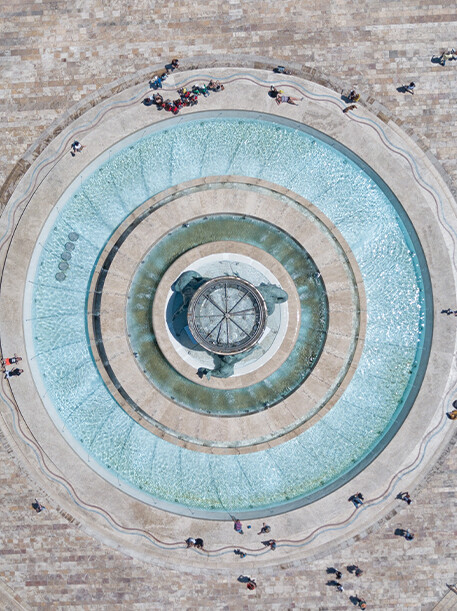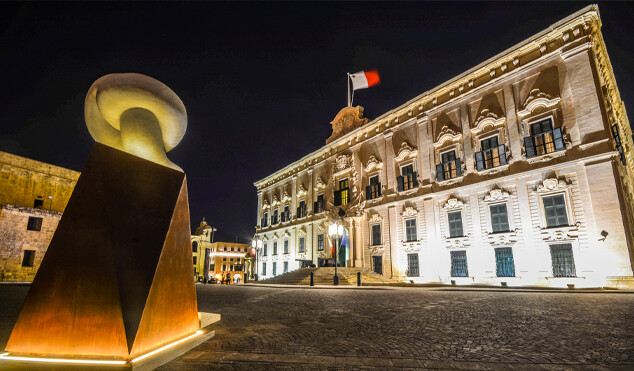 St. George's Square
During your walking tour, you're bound to wander through St George's Square; what is considered Valletta's most prominent square. It is situated in Republic Street, Valletta's main street, and home to the storied Grand Master's Palace and other baroque and neoclassical buildings. At certain points during the year, the square is closed off for concerts, exhibitions, performances, festivals and more, catering to the varied events peppered throughout the social calendar.
Castille Square
Located on the city's periphery and just a short walk away from City Gate, the Royal Opera House and the Upper Barrakka Gardens is Castille Square. It is home to Auberge de Castille, built by the Knights in 1570 as their residence. The building that stands today dates back to 1740 and is now the Office of the Prime Minister of Malta. In the vicinity, one can also find Saint James Cavalier, which is now a creative arts space and the Malta Stock Exchange.
Basilica of Our Lady of Mount Carmel
This Carmelite Roman Catholic church is one of the major churches in the city and a UNESCO World Heritage Site. Having been awarded minor basilica status, it is considered an iconic landmark in Valletta and dates to 1570. It was one of the buildings that was heavily bombarded during the war and its extensive rebuilding took 23 years to complete. The commanding dome looms high over the city's skyline, even visible from across the waters from Sliema.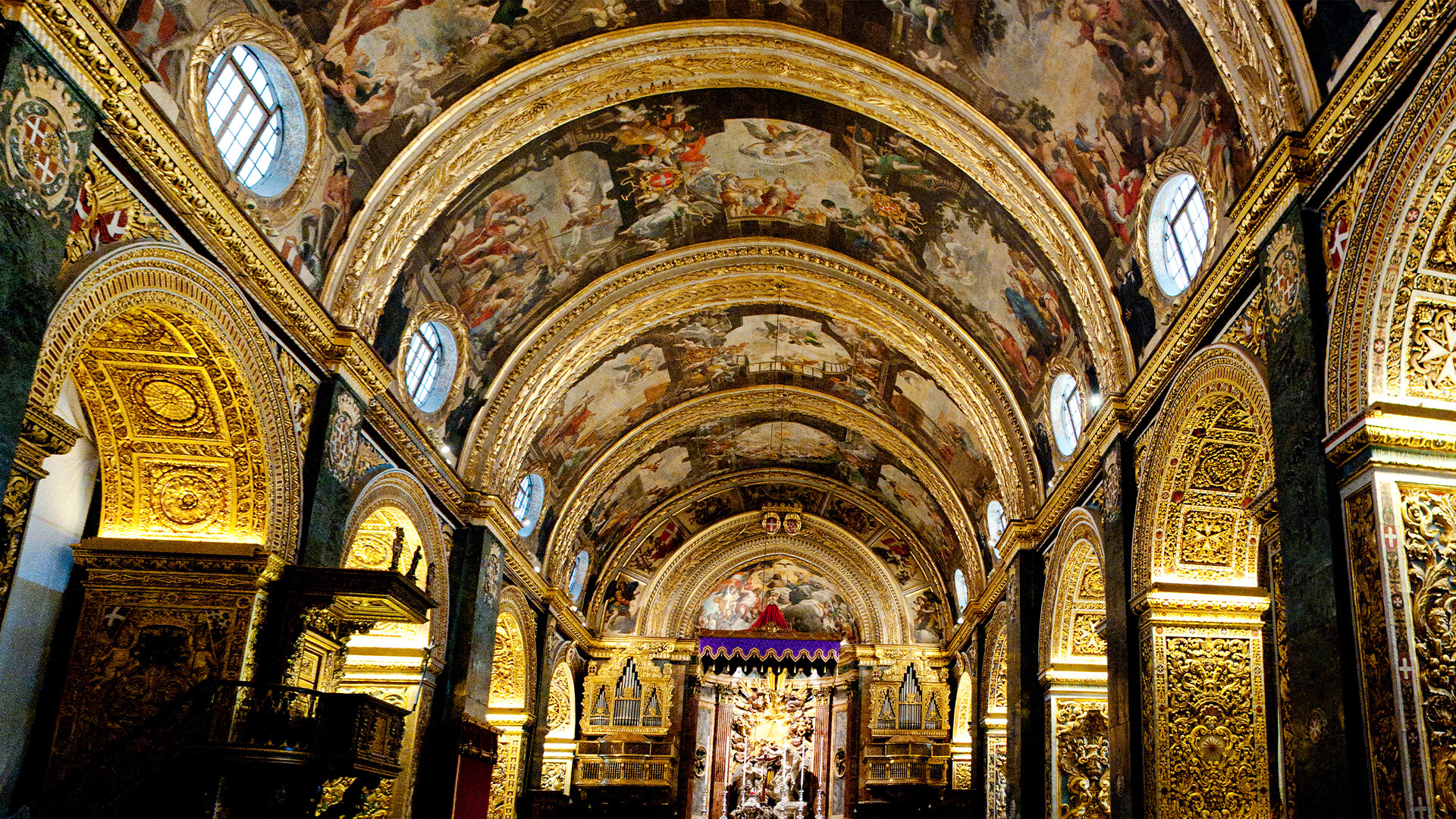 Siege Bell War Memorial
This war-time monument along the fortifications is another prominent landmark. Every day at noon, its boom resonates over the Grand Harbour, saluting all those lost during World War II. It was built in 1992 to commemorate 50 years since Malta received the George Cross, which recognised her bravery and valour shown during the heavy attacks on the island between 1940 and 1942. The memorial was unveiled by the late Her Majesty Queen Elizabeth II during her visit in 1992. Its modest design blends in with the peaceful surroundings and majestic fortifications, making it the perfect breather spot on your tour to take in calming panoramic views of the harbour.
Victoria Gate's upper streets
You're bound to wander through these iconic streets leading down to the wharf. This area is a quiet spot that consists of buildings with traditional Maltese balconies and the bridge overlooking the iconic Victoria Gate – one of the few entrances into the city. Roam around, explore and take in the heritage of Valletta, with intriguing attractions at every corner.
Upper & Lower Barrakka Gardens
The Upper & Lower Barrakka Gardens are a must-add to your whistle-stop tour of the city. Situated just a stone's throw away from Castille Square, the Upper Barrakka Gardens boast panoramic views of the Grand Harbour, together with a fountain, and lush surroundings. The Lower Barrakka Gardens are accessed from the lower part of the city in the vicinity of the Siege Bell War Memorial. Here, other memorials can be found, together with the Saluting Battery.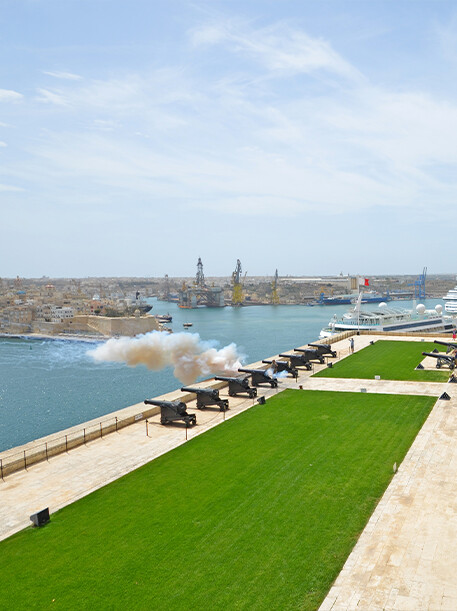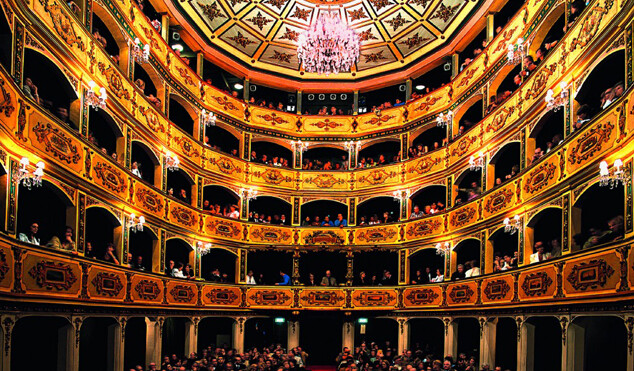 Saluting Battery
The Saluting Battery is located within the Lower Barrakka Gardens and is classified as an artillery battery overlooking the Harbour with Birgu's Fort St Angelo in the distance. Considered as one of the attractions with imperative historical importance in Valletta, it was constructed during the 16th century by the Knights at the city's best vantage points for defence against the Ottoman Empire. It also saw military use during the blockade between 1798 and 1800 and during the Second World War, when it suffered great damage which was repaired in later years. Nowadays, it's used to commemorate certain historic events and can even be rented out for weddings and other such occasions.
The Manoel Theatre
This performing arts venue was constructed during the Knights' period and is named after Grand Master Fra Antonio Manoel de Vilhena. The Manoel, as it is known locally, is said to be Europe's third oldest working theatre and the oldest one in the Commonwealth Nations. The 623-seat venue is oval-shaped with three tiers of boxes constructed entirely of wood, all adorned with gold leaf. Head to their website to see their spectacular performance calendar. We definitely suggest catching a show in this magnificent theatre while you're here!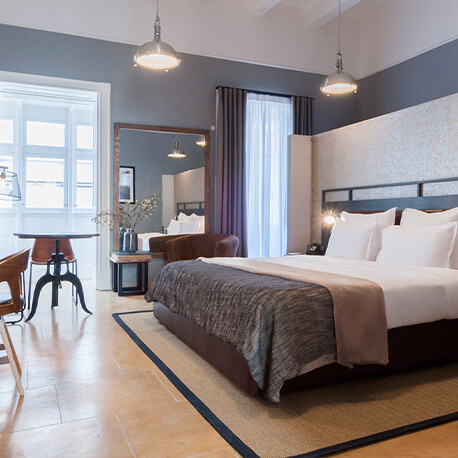 Book your stay at our Valletta properties to explore all that Valletta has to offer.
Book your stay