The coastal town of Sliema boasts some beautiful Sliema beaches.
What do you think Sliema residents love the most about living in this coastal town? The answer is simple; the sea is never far away. Indeed, no matter where you are living or staying in Sliema, you're always just a few minutes away from one of the numerous swimming spots dotted along the Sliema to St Julian's promenade. It's no wonder that a daily 'quick dip' in the sea has become engrained in the locals' routines during Malta's long summer.
If you're thinking about staying in Sliema, make sure to take a stroll down to these lovely beaches!
Qui-si-sana
This is the closest beach to the main shopping streets in Sliema, located beneath a children's playground and garden. Qui-Si-Sana beach is relatively quiet compared to other beaches, and not usually crowded. This could be because the rocky shore is not ideal for sunbathers, although the open sea makes up for it!
Sliema Pitch
A few metres away from Qui-Si-Sana lies Sliema Pitch. With both a sea-water pool and the open sea, this is a great place for families with young children. You'll be asked to pay an entry free, but you can then sit back and relax on one of the sunbeds in front of the sea. There's also a restaurant that serves everything from pizza, to burgers and fresh fish!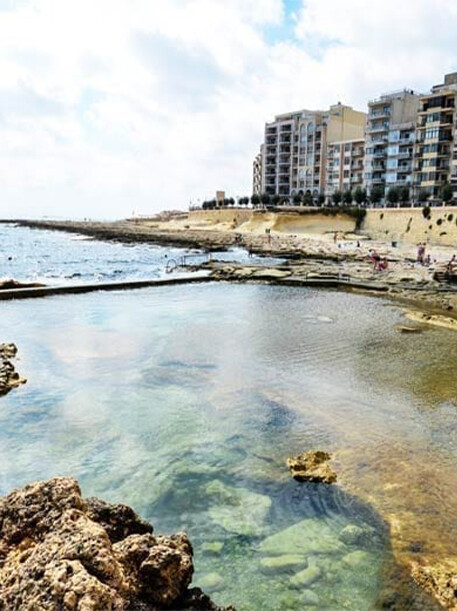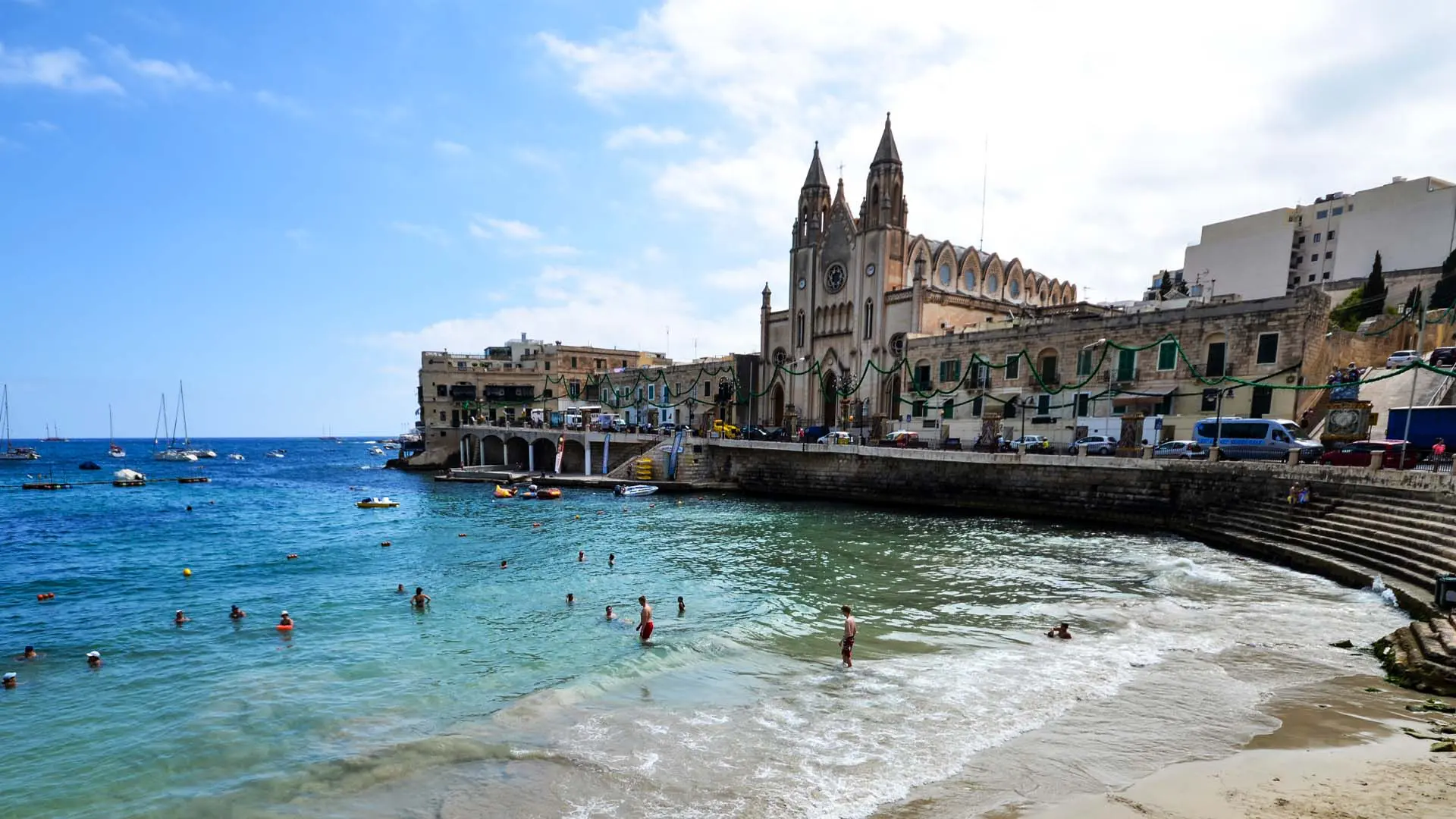 Font Ghadir
As one of the twelve blue flag beaches in Malta, Fond Ghadir is highly popular with both locals and tourists alike. It's also one of the longest beaches in the area, so you don't have to worry about too much overcrowding. One of the main attractions here is that visitors can either plunge into the deep sea, or take a dip in the shallow, natural pools.
Surfside Beach
As you walk further up the Sliema coast, you'll reach an area called Surfside. Having a long stretch of flat rock and easy access to the deep blue sea makes it a popular spot for sun lovers. There's a bar and restaurant perched on the beach, which also doubles a trendy nightlife spot during the summer.
Exiles Beach
If you're looking for a sandy beach in Sliema, Exiles is the place to go. Situated beneath the 'Independence Gardens', where you can find a children's playground, benches and a few restaurants, Exiles is a lovely little spot for swimming in Sliema.
Balluta Bay
Balluta Bay is another sandy beach in Sliema, located right underneath the Balluta Church. The bay has been replenished with natural sand to enlarge the bathing space on the beach – so more visitors can enjoy the sun here!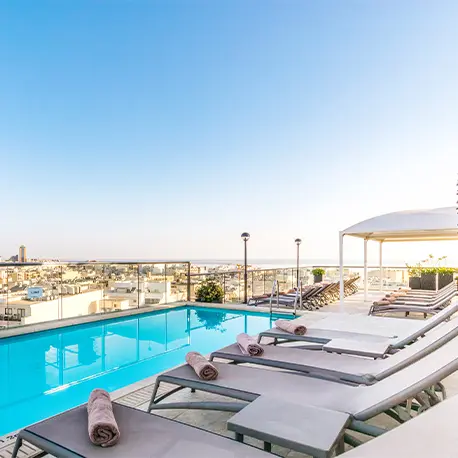 Book your stay at one of our properties in Sliema to be close to these magnificent beaches!
Book your stay