Back to Discover Malta
Short guide to some of Malta's Top Beaches
Malta Holidays
|
0 min read
Scroll down
and dive deeper
Grab your beach towels - it's time to swim at these top Malta beaches!
Malta is your ideal destination in summer. The weather is 99% of the time in a picturesque state, the people are always friendly (probably due to the good weather!) and there are plenty of Malta beaches to go to all over the island.
So, which are the top Malta beaches to go to on the island? Here's our list so that you will not miss out on the best while you're visiting our Maltese Islands.
Golden Bay
Golden Bay is one of the top sandy beaches in Malta. Situated on the northwestern coast, this beach is known for its orange-gold sand and its dark-blue Mediterranean Sea. Golden Bay is one of the best Malta beaches to spend a relaxing day in the sun, chilling and blissfully forgetting about your worries while you're on holiday.
Mellieha Bay
One of the most popular beaches in Malta with locals and foreigners alike. Mellieha Bay is the largest sandy beach here and, apart from swimming, you can engage in a variety of water sports activities such as windsurfing, kitesurfing, water skiing, canoeing, banana boating and parasailing (all depending on weather conditions).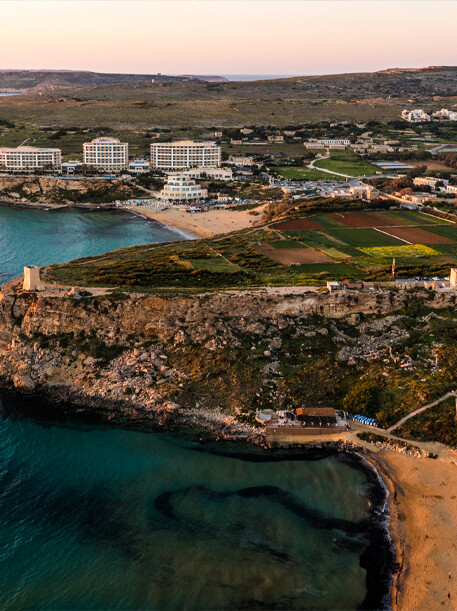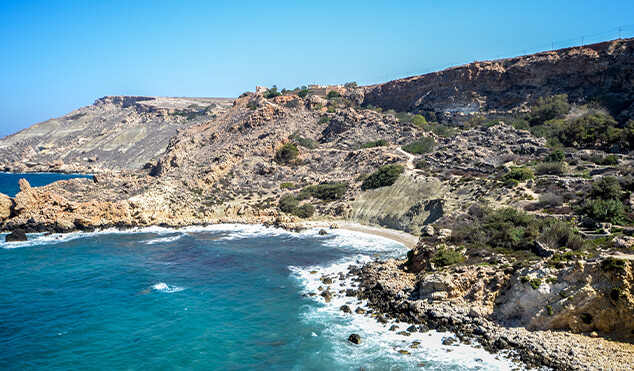 Fomm ir-Rih
This beach is for the adventurous ones. Fomm ir-Rih is Malta's most remote and inaccessible beach. It is only accessible from Bahrija, a small town on the northwestern coast. There's a 20-minute walk to get to this beach but it's rewarding once you get there. The beach is ideal for some peace and quiet and the sea is crystal clear.
San Blas Bay
This bay in Gozo is a secluded cove that is accessible via a steep downhill (be prepared for an excruciating uphill!). This beach is perfect for a dip in the sea and a nice picnic by the beach. Whether it's a typical Maltese ftira with tomato spread and tuna or a Gozitan ftira (ask around for these, they are delicious!) you'll definitely enjoy your stay here.
St. Peter's Pool
A natural pool at its best. St Peter's Pool is a beach on the southeastern coast. It's ideal for a laidback swim and sunbathing. You can even head over to the next beach, which is known as Kalanka with the locals.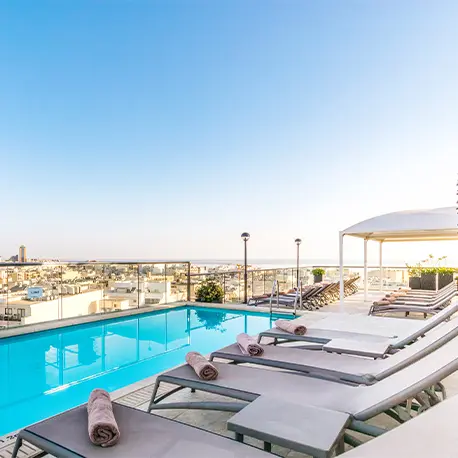 Book your stay in Malta and experience these top Malta beaches.
Book your stay