Back to Discover Malta
Kenneth Calleja & Luca Colombo Collaborate on New Music Video
History & Culture
|
0 min read
Scroll down
and dive deeper
AX The Palace proudly hosted Luca Colombo.
Kenneth Calleja, mostly known as the front-man for the band Fire, as well as his solo performances during Rockestra, has launched his very first EP, as a solo artist, called Living in a Song. This project gave him the opportunity to work with some very talented local and foreign musicians. A case in point is the internationally acclaimed guitarist, Luca Colombo, who apart from becoming a good friend of his, is an incredible artist.
Luca Colombo, who stayed at AX The Palace on his short stay in Malta, has been a professional musician for the last 30 years, working both in Italy and in other countries during live performances, studio recordings and television shows. While he likes a variety of music genres, rock, pop and blues are his favourite. 'My guitar is like my life companion', says Luca, 'it's constantly with me and gives me the opportunity to travel and launch my music around the world'.
Kenneth always considered music as being an integral part of his childhood. 'My love for music started when I was about 10 years old, I had joined my local Scout Group Pipe Band where I played the bagpipes. As I grew older my love for rock music started to grow – I bought my first guitar, self-taught myself a few chords and introduced myself to the music arena in which I formed the band Fire. My passion continued to increase as the years went by and today, while music is not my full-time profession it definitely features strongly in my life'.
Luca Colombo studied IT and worked as a programmer. However, 'when I was 22 years old, I decided to dedicate my career to the music industry and become a professional full-time musician. I have worked with many Italian and international artists during both live performances and recording sessions such as Eros Ramazzotti, Laura Pausini, Claudio Baglioni, Mika, Nek, Max Pezzali, Anna Oxa and Adriano Celentano. I also accompanied Michael Bublè, Jennifer Lopez, James Taylor, Al Jarreau, Lionel Richie and many more'.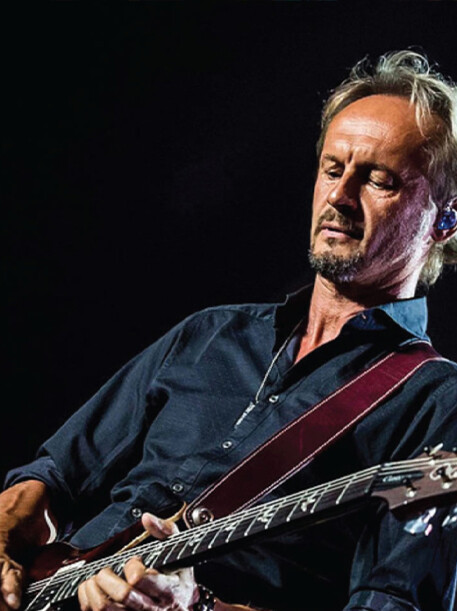 Luca Colombo claims that he was happy to accept Kenneth's invitation to be part of the music video for 'This Time', 'firstly because we have a similar work ethic and secondly because I like his style a lot and I knew that we would do a wonderful job together, and that's what this is'.
So, what can we look forward to next? 'The EP launch is coming up and we have big news!', says Kenneth. 'The Malta Arts Fund have endorsed my project, top brands such as AX The Palace Hotel have sponsored it, music lovers continue to support me so I decided it was my time to give something back. Acoustic Duo Kersten Graham & Wayne Camilleri and Rock DJ Steve Urpani have been invited to hype up the crowd and will kick off the event followed by my band who will perform the four highly anticipated songs which form part of the Living in a Song EP as well as many all-time favourite rock classics. Of course, the venue we have chosen for the launch still has a maximum capacity, therefore music lovers interested in joining are invited to follow the Kenneth Calleja Living in a Song FB page for event details and to confirm their attendance'.
'I wish Kenneth great success with his music and the video which we really enjoyed filming, says Luca Colombo, 'I'm also eager to work on some new music collaborations with Kenneth – as I said our styles are similar and we have become good friends so a music collaboration is definitely something we both look forward to'.
We hope to host you again at AX The Palace!