Go off the beaten track to find these secret beaches in Malta.
Whether you're travelling to Malta for the first time, or have fallen in love with the little island years ago – you'll agree that there's something captivating about Malta's beaches. Once you dip your toes in the Mediterranean waters surrounding the island, you know you'll be coming back for more. With approximately 300 days of sunshine in a year, the Maltese summer is extended in both directions. Locals, who are well-accustomed to the island lifestyle, start heading to the beach by May, and you won't be able to convince them to stop spending their Saturdays by the sea until the end of September, at least. On top of this, with so many tourists choosing Malta as their summer destination, the best beaches in Malta tend to get rather busy during peak season. Luckily, there are a number of hidden secret beaches in Malta, which offer a more secluded experience.
If you don't mind going off the beaten track, then why not head towards one of these lesser–known Malta beaches?
Fomm ir-Rih
Fomm ir–Rih Bay, which translates to 'Mouth of the Wind' in English, is one of the secret beaches in Malta where peace and quiet is guaranteed. Located near the northern village of Bahrija, the 20 minute walk to the bay is not for the faint hearted. But, if you get past the steep footpath, you'll find yourself on one of the most beautiful Malta beaches, with incredible views of cliffs, valleys and the blue sea. Be warned – swimming here can be dangerous when the winds blow from the north or northwest.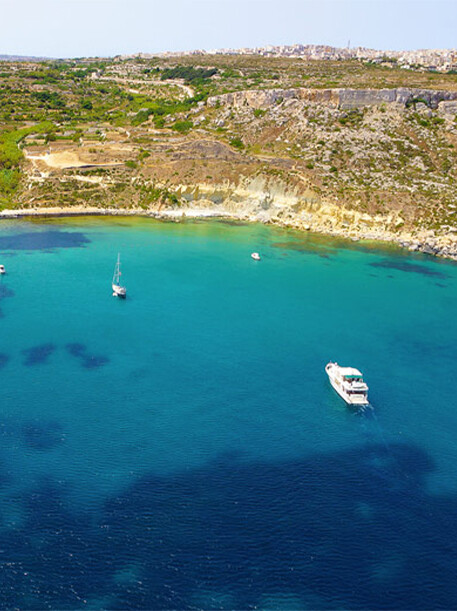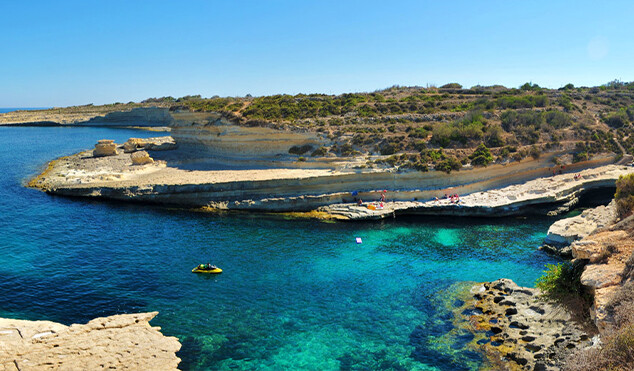 Qarraba Bay
Situated between the popular Ghajn Tuffieha Bay and Gnejna Bay, Qarraba Bay is a secret beach in Malta that is commonly known as a nudist beach. To get here, make your way to Gnejna Bay and find a narrow footpath that will lead you to the beach. Or, you can climb over the clay hills from Ghajn Tuffieha Bay, although the path is steep and rocky.
Slugs Bay
Don't be put off by the name – Slugs Bay is truly a hidden gem. Located on the northern coast of the island, this is one of the hidden beaches in Malta that is perfect for a refreshing swim. Slugs Bay is located close to an area known as 'L–Ahrax' in Mellieha, so it's best to catch a bus or drive towards Mellieha and walk your way down to the sea.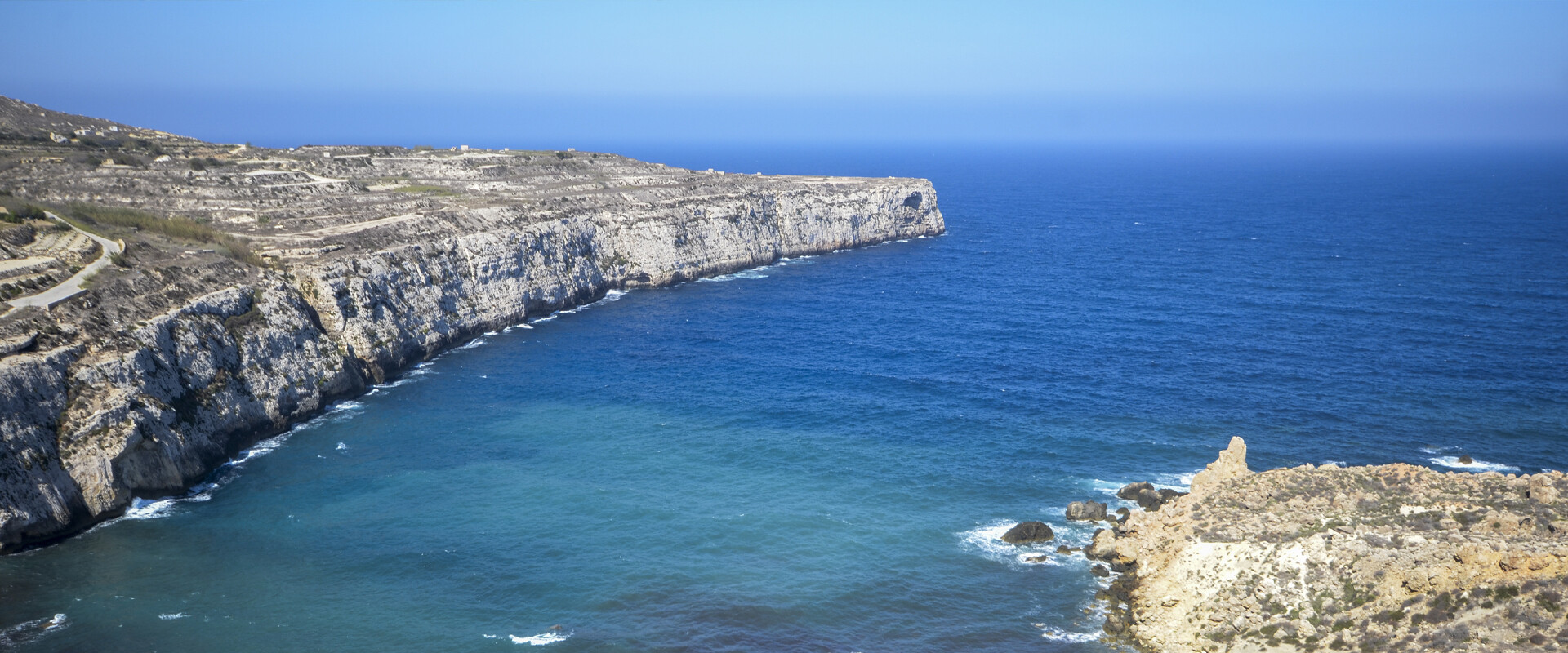 St. Peter's Pool
This natural swimming pool in Marsaxlokk has gained popularity among tourists in recent years, but it's still worth a visit. Although not easy to access, St Peter's Pool boasts picturesque turquoise waters and flat rocks that are perfect for sunbathing. Arrive early and bring your own snacks and drinks for a perfect visit. It's also a great place for cliff diving, if you're willing to take the plunge!
Imgiebah Bay
If you're looking for an untouched, secluded place to swim, Imgiebah Bay is definitely one of the most beautiful beaches in Malta, and it is also hidden from the bustling crowd! Make sure you're well prepared with food and water, however, as getting there is quite a trek. Imgiebah Bay is located in the north of Malta and the best way to get there – by bus, walk or car – is by taking the route to Selmun Palace from Mellieha. Take a left when you reach Selmun chapel, and make your way towards the coast. You can park your car here, or if you're travelling on foot, keep on walking down a long, narrow road, until you reach the bay.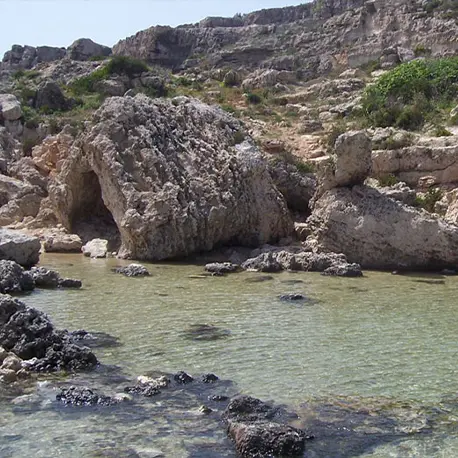 Does a day at a secluded beach sound like a dream to you?
Book your stay