Back to Discover Malta
What Food is Malta Famous For?
History & Culture
|
0 min read
Scroll down
and dive deeper
The Maltese Rabbit Stew, of course!
There are many meals to try while you are visiting the sunny islands but Maltese Rabbit Stew should definitely be at the top of your list. Locally known as "Stuffat tal-fenek" the island's national dish is deeply rooted in the Maltese cultural identity and is a symbolic meal perfect for any social gathering.
Dating back to the time of the Knights, the origins of the Maltese Rabbit Stew reveals an interesting detail about Maltese heritage that contributed to the complex cultural identity of today's local community. What possibly began as a form of symbolic resistance to the hunting constraints imposed by the Knights of St. John, has evolved into a cultural delicacy perfected by locals and loved by tourists.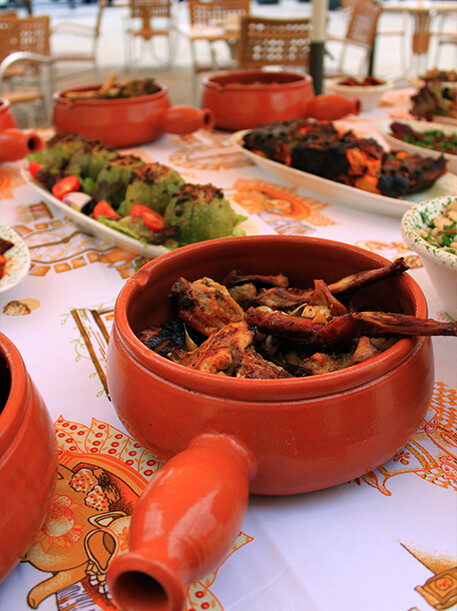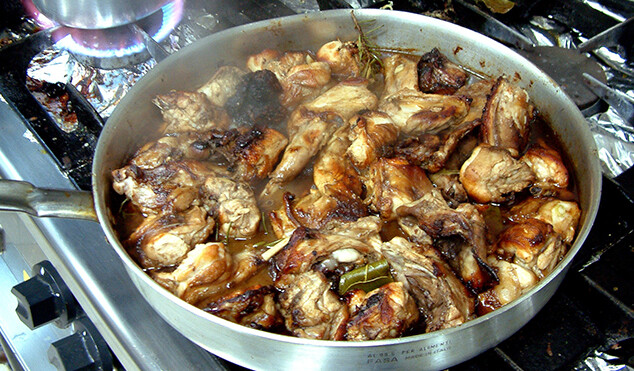 The Maltese literally plan a social event around the word "fenkata" (shortened from "Stuffat tal-fenek"). In the hearts of locals, it is a symbol of social gatherings and family reunions. Secret recipes are passed from one generation to another, making it a privilege to try a homemade Maltese rabbit stew cooked following grandmother's recipe mastered to perfection.
Whether "fenkata" is enjoyed at work gatherings, "lad lunches", birthday lunches, reunions, the famous meal can be served as a starter or as the main, also fried in garlic or in red wine, accompanied with a whole lot of fries, bread and wine, with the occasional throwback tunes to hype up your mood a little bit more. Complimented by the perfect aroma of herbs, spices and locally grown vegetables, this dish is an explosion of flavours and love to the Maltese.
Want to try your cooking skills making the Maltese rabbit stew yourself? Maybe not so secretive but here are some great recipes to check out:
Rabbit Stew – Stuffat Tal-Fenek by I Love Food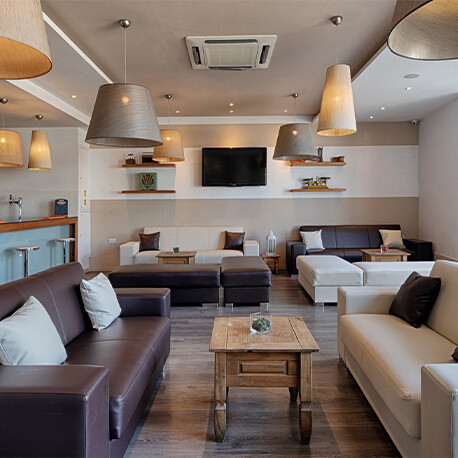 Reserve your accommodation in Malta and relish the delectable offerings of the local cuisine!
Book your stay