Back to Discover Malta
Celebrate Easter in Malta Like a Local!
Malta Holidays
|
0 min read
Scroll down
and dive deeper
Easter Festivities in Malta are Not to be Missed Out on!
Being a highly religious island, Malta celebrates Easter in all its glory. This holiday brings about various celebrations, both of the religious kind and those more calorific! The island's Catholic roots are highlighted in the multitude of customs and traditions that are celebrated. And, of course, Malta's weather during Easter time is usually glorious, which is definitely a plus point!
Make the most of the celebrations and Malta's spring weather when booking your stay with AX Hotels this Easter.
A holy week of traditions
There are a variety of things to do in Malta at Easter time. The Holy Week, which precedes the Easter celebrations initiates the holiday, and is not short of activities itself. This week kicks off on the Friday before Good Friday, on a day dedicated to Our Lady of Sorrows and is commemorated by a procession which is held in most of the island's towns and villages.
On the Thursday following this, Maundy Thursday is honoured, and the unique tradition of visiting and praying in seven churches during the night is followed by many locals. Many of the 359 churches and chapels in Malta's portfolio remain open to the public until the late hours of the night and you will see many locals flocking to various churches to say a few prayers in each of their chosen churches. Many people pick churches that are close to home and within walking distance, usually making a bit of a vigil out of the whole experience. For our non-religious visitors, however, this is a great opportunity to take a peek at some of Malta's beautifully decorated churches, which are often candlelit and donned with traditional Easter decorations, creating a remarkable atmosphere.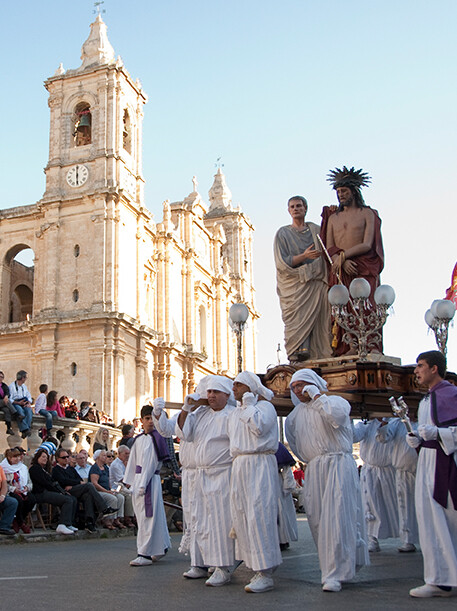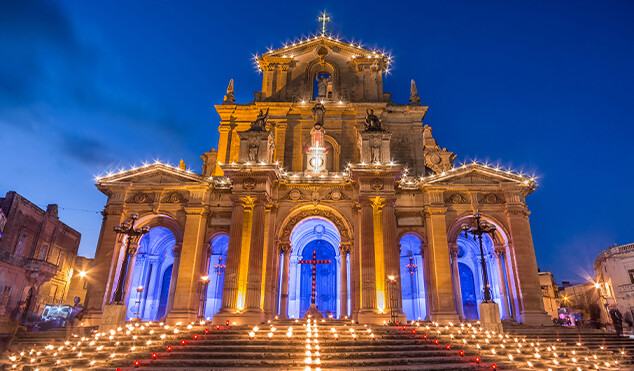 After Maundy Thursday comes Good Friday, where another procession takes place, this time remembering the Passion of Christ. The Good Friday procession is usually done during the daytime and includes a number of statues and scenarios, each illustrating an episode of Christ's final journey. Members of the parish church also participate in the Good Friday procession, dressed as biblical figures, Roman soldiers and more. The big day for religious celebrations is, undoubtably, Easter Sunday. Locals celebrate the Risen Christ and, it is tradition that, statue bearers run with a statue depicting just that. And let's just say that over the years, a few statues haven't made it to the end in one piece.
A foodie haven
Apart from the religious aspect of the Easter season, there is also the gastronomical element, which one should definitely indulge in. Preparations of traditional treats begin well in advance with the delicious kwarezimal (a honey and orange blossom treat) available in stores weeks before. On Good Friday in Malta, a lot of locals fast so various vegetarian dishes have weaved their way into Good Friday traditions. These include fish pies and 'qaghaq tal-apostli' (ring-shaped bread), and 'sfinec' (fried doughballs filled with anchovies or olives).
On Easter Sunday, Malta does not fall short of international traditions such as the giving of Easter eggs and Easter bunnies which line every sweet shop and supermarket leading up to the season. However, there is also the traditional Maltese 'figolla', which is an almond-filled pastry with icing on the top, often in the shape of a rabbit, lamb, fish or heart. If you've visiting Malta during Easter time, this is a must-try! If you've got family in Malta, then we guarantee the matriarch is baking up batches of this treat. If not, we recommend heading to one of the sweets shops or asking the local confectionery to get a taste of the iconic 'figolla.'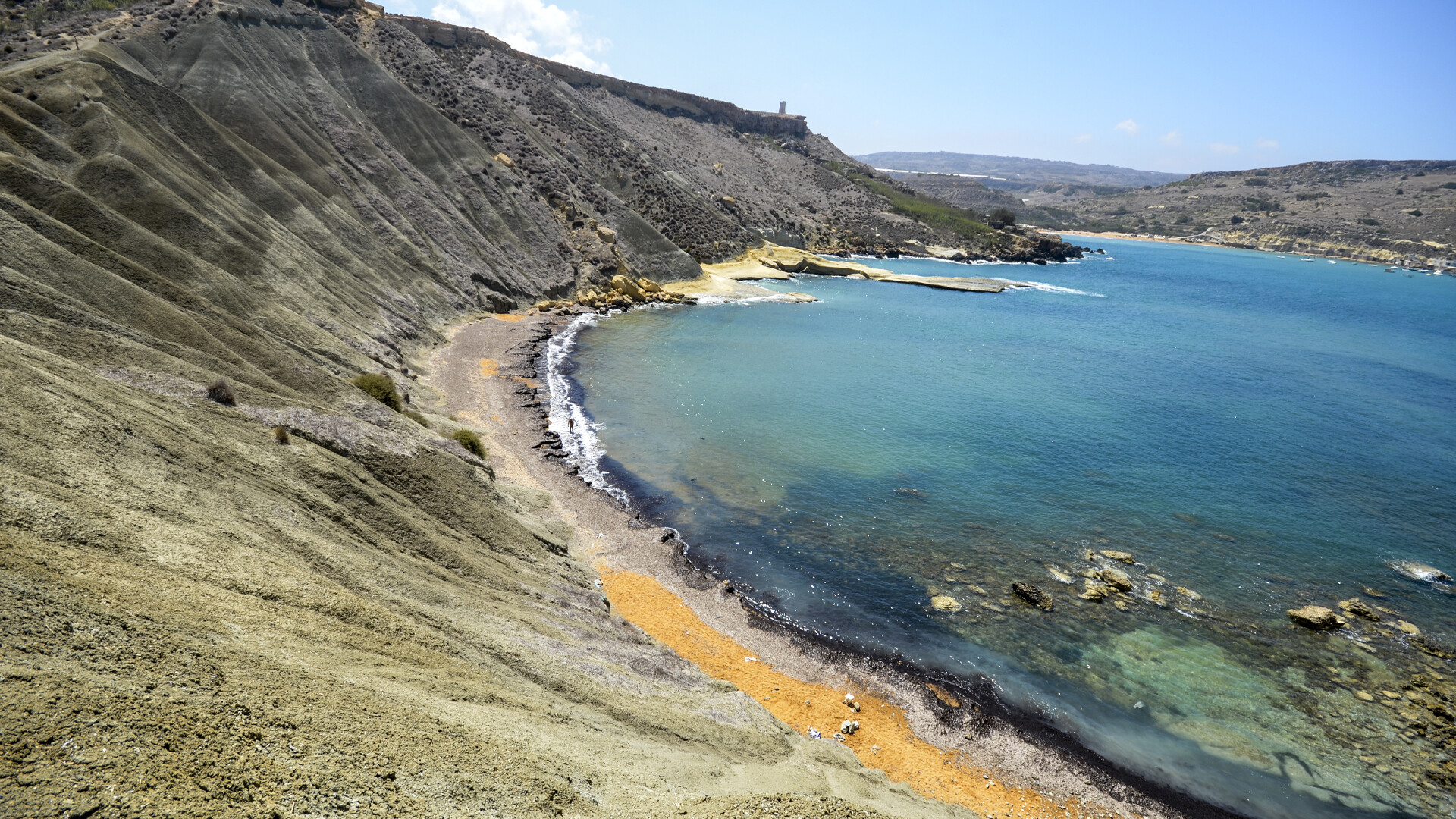 Get your dose of sunshine
Since the weather during this time of year is delightful, it's the perfect time for picnics and walks to explore what the island's countryside has to offer. Both Malta and Gozo offer quaint locations for you to enjoy the outdoors and some peace and quiet. Whether you love thrilling hikes up hills or perhaps relaxing on a picnic mat and soaking up the spring sunshine, you'll definitely enjoy Malta's glorious weather this Easter.