Back to Discover Malta
Top Food to Devour During Easter in Malta
History & Culture
|
0 min read
Scroll down
and dive deeper
Traditional Easter food.
Since this island always sticks to its Catholic roots, Easter in Malta is very religious based. Holy Week is celebrated through processions and various religious rituals. However, a feast in Malta is not complete without traditional food. Maltese Easter food is a must to try and if you're feeling generous, you can even pack some in your luggage to take back home to your loved ones.
Food is a large part of Maltese culture and it plays a crucial part in many feasts and festivities on the island. For Easter in Malta, in particular, there is a huge range of sweet treats to try. Here are our top Easter foods for you to enjoy.
Figolli
A figolla is a sweet treat that is made of an almond filling inside a pastry shape. Normally, the shape resembles an Easter-themed symbol such as a rabbit, a lamb, a heart shape etc. The pastry is then covering in icing or coated in chocolate. A small Easter egg is normally placed on the figolla. It's the ideal sweet treat to be shared between family and friends on Easter day.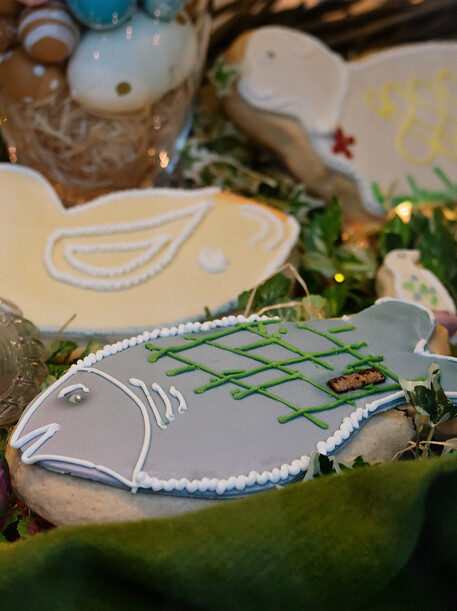 Kwarezimal
Kwarezimal is also known as 'Lenten cookies' and they are the traditional Maltese treat during Lent. These biscuits are somewhat spicy and the recipe consists of mostly ground and chopped almonds, honey and spices. You can buy kwarezimal from practically anywhere on the island during the period of Easter in Malta.
Qaghaq tal-Appostli
This is a very traditional type of bread that is normally associated with Good Friday. It is a ring-shaped soft bread that is topped off with sesame seeds and almonds. The best way to enjoy this is with butter and cheese and it's a tradition to eat it on Good Friday since it is obligatory for Christians to fast on that day.
Easter eggs
This tradition is shared by many countries around the world. Soon after the Christmas period in Malta, most supermarkets and groceries are stocked with Easter eggs and treats. It's a tradition to open Easter eggs on Easter day and enjoy them after a family lunch.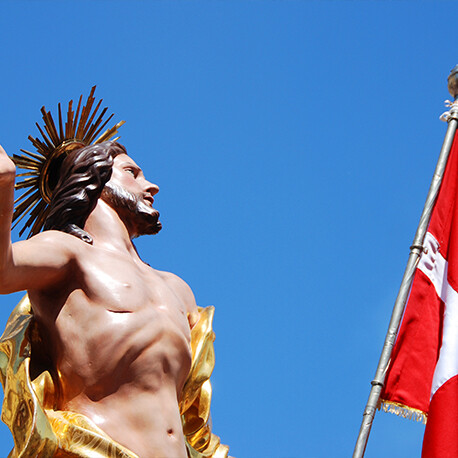 We encourage you to try them all and all the other traditional Maltese food.
Book your stay