Another of Malta's safest beaches.
Bugibba Perched Beach provides a sandy haven in an otherwise rocky beach area, ideal for visitors staying in the area who do not want to venture very far away from their accommodation. It is made of artificial sand and located alongside the Bugibba promenade, in the middle of the touristic hub in the region. Additionally, it is a beach of the highest quality, as it was rewarded the Blue Flag, a sign of its safety, cleanliness, and available amenities.
The natural rock formation along the edge of the beach has been left untouched, despite the fact that the rest of the area was filled with artificial sand, retaining the beach's rustic look. During summer, some platforms are set up so as to help people walk across and reach the sea with ease. As previously stated, the beach is situated next to the promenade, and thus is in the centre of all the action, so you can take a walk along the promenade, and then cool down with a dip in the crystal blue sea.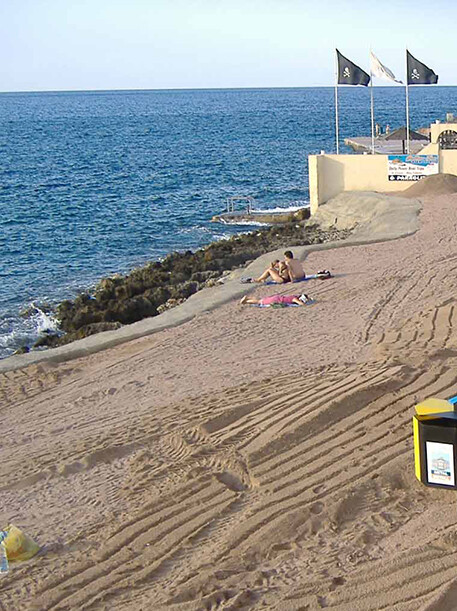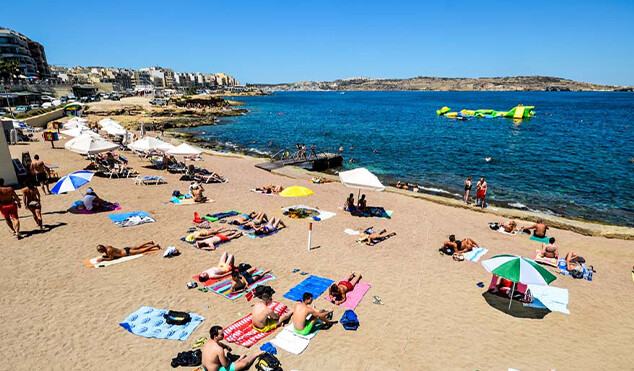 The bay is also full of amenities, such as a bar, a diving instructor, hire of equipment, parking, a public payphone, toilet facilities, water sports, sunbeds and umbrellas. Moreover, bridges and ladders were introduced to make access in and out of the water easier. In addition, the beach and the water are kept clean at all times
How to get there? If you're staying at our hotels in Qawra, the beach is within walking distance from all of them, and can be reached within 15 minutes on foot. If you're staying at one of our Valetta hotels, you can catch bus number 48 towards Bugibba, and if you prefer to drive instead, this will take you around 35 minutes. On the other hand, if you're staying at one of our Sliema hotels, you can catch bus number 212 towards Bugibba, or drive a car for 29 minutes