Back to Discover Malta
The Story Behind the Siege Bell Memorial
History & Culture
|
0 min read
Scroll down
and dive deeper
Visit this war-time monument in Valletta!
Perched above the Grand Harbour, the Siege Bell Memorial is a simple monument symbolising the plight of the many people who fought and died for Malta during the Second World War. It was built in 1992 to commemorate the 50th anniversary of when Malta received the George Cross for the display of bravery and valour shown during the attacks on the island from 1940-42.
During the Second World War, Malta underwent a second siege. Malta was a British Colony during this time, with the Lascaris War Rooms acting as the British War Headquarters. Axis powers had attempted to seize the island to use as their base. The day after war was declared, the Italian Airforce launched a ruthless attack on Malta. The island would soon become the most bombed place during the Second World War, with more than 7000 soldiers and civilians being killed. Then, in 1942, King George VI awarded Malta the George Cross to symbolise the defenders' and inhabitants' heroism.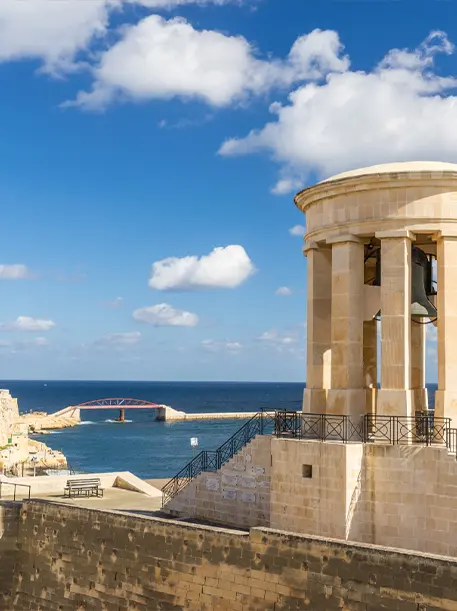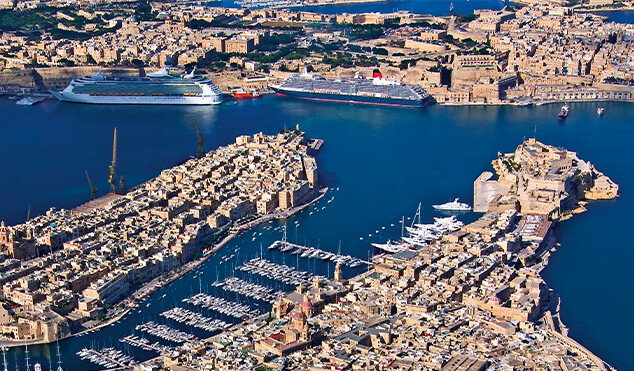 The Siege Bell Memorial was unveiled by Her Majesty Queen Elizabeth in 1992. Its modest design blends with the natural surroundings and majestic fortifications built by the Knights of St John, leaving a lasting impression on all those who visit. The belfry surrounds a heavy bronze bell that is embellished with an image of Madonna in flame. At its base, one will notice commemorative plaques and a staircase leading to another pedestal where a catafalque lies. There, visitors can see a statue dedicated to the 'Unknown Soldier', symbolising all the people who died at war. A Latin phrase referencing Psalm 140 is inscribed on the memorial tablet, which reads: "You cast thy shadow upon my head during the time of war 1940-1943".
The bell is located right beside the Lower Barakka Gardens, which also provide stunning views of the picturesque Grand Harbour. Plus, the stunning monument is a perfect place to take exquisite photos of Valletta. Will you be visiting this memorial during your stay in Valletta?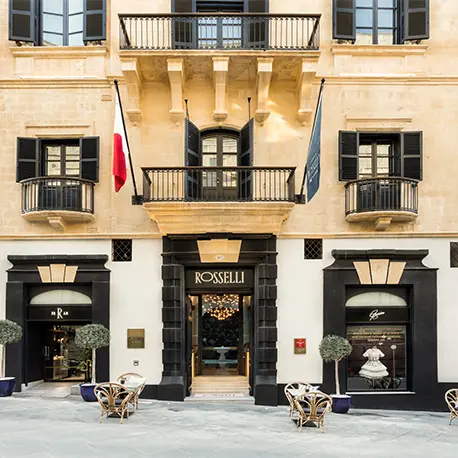 Book your stay with AX Hotels and explore Valletta's beautiful moments!
Book your stay