Elevate your corporate gatherings in the captivating destination of Malta.
Experience unparalleled corporate events in Malta, the captivating jewel of the European Union. Our hotels in Sliema, AX The Palace Hotel and AX The Victoria Hotel, offer extraordinary venues and services that will exceed the expectations of your corporate clients.
When it comes to hosting corporate events, AX The Palace Hotel and AX The Victoria Hotel provide a comprehensive range of services and amenities to ensure the success of your gathering. With state-of-the-art audiovisual equipment and high-speed internet access, we have everything you need for seamless business operations. Our dedicated events teams are seasoned professionals who will closely collaborate with you to understand your unique requirements and design a customized event plan. From large-scale conferences to intimate board meetings, our attention to detail and commitment to excellence will leave a lasting impression on your attendees.
AX The Palace Hotel offers versatile venues that can accommodate events of any size. The Executive Lounge provides a sophisticated and intimate setting for executive meetings, while the TemptAsian & Pool Deck offers a breathtaking outdoor space with panoramic views of the city and the Mediterranean Sea. The State Hall & Alexandra Gardens combine elegance and flexibility, allowing for various event setups, and The Royal Hall exudes grandeur and prestige. Each space can be tailored to meet your specific needs, ensuring a professional and memorable event.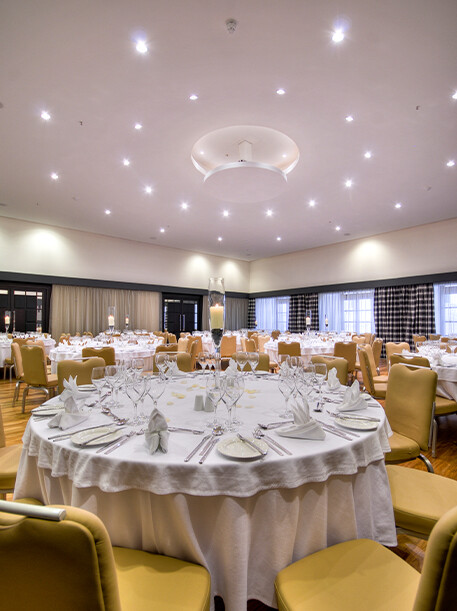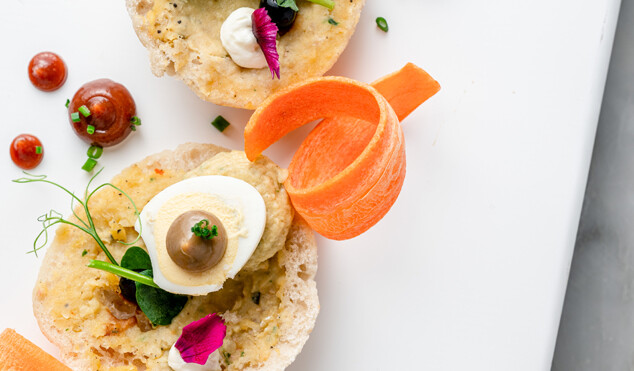 At AX The Victoria Hotel, we also offer a range of versatile venues for your corporate events. Whether you require a boardroom for high-level meetings or a banquet hall for product launches, our dedicated events team will assist you in creating the perfect setup. Our venues can be customized to meet your preferences, whether you prefer a theater-style arrangement, a cabaret-style layout, or a U-shape configuration. AX The Victoria Hotel ensures that every detail is taken care of, allowing you to focus on the success of your event.
Adjacent to the hotels, the historic AX Palazzo Capua provides a secluded and private setting for truly exclusive corporate events. The main suite combines old-world charm with modern amenities, offering a unique atmosphere for your gathering. Away from the hotel's main areas, you and your guests can focus on business matters in a serene and intimate environment.
In addition to exceptional venues, AX The Palace Hotel and AX The Victoria Hotel provide outstanding catering services through AX Events. Our culinary team is renowned for their expertise and creativity, delivering gastronomic excellence that will impress even the most discerning palates. From delectable finger foods to elaborate multi-course meals, our catering options are tailored to suit your event's theme and style. The combination of exceptional venues and exquisite cuisine will create an unforgettable dining experience for your guests.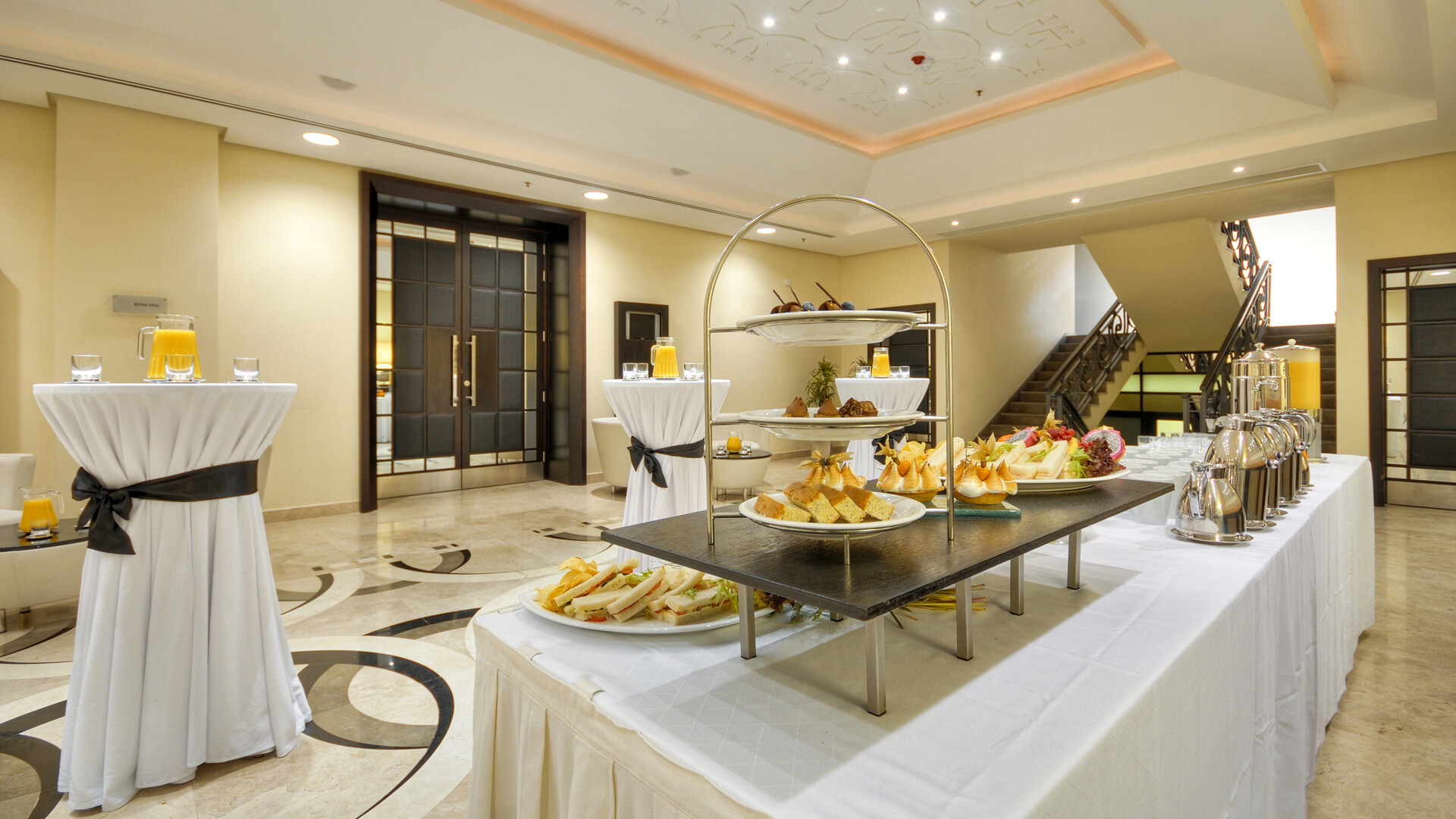 Beyond the hotel premises, Sliema offers a vibrant backdrop for corporate events. The promenade, connecting Sliema to neighboring St Julian's, is perfect for leisurely walks and provides stunning views of the coast. The area's cosmopolitan atmosphere adds to the commercial energy, with a variety of shops, restaurants, and cafes to explore. If you're seeking a change of scenery, a short ferry ride to Valletta, the capital city of Malta, will transport you to a world of history, culture, and charm. Valletta, a UNESCO World Heritage site, boasts architectural wonders like the majestic St. John's Co-Cathedral, as well as museums, art galleries, and bustling markets. Leveraging the proximity to Valletta can enrich the cultural experience of your corporate event.
With exceptional facilities, services, and prime locations, AX The Palace Hotel and AX The Victoria Hotel offer a comprehensive experience for your corporate event. From the moment your event begins until the final farewell, your colleagues and guests will be impressed by the level of service and attention to detail. Our professional and experienced staff will ensure that every aspect of your event runs smoothly, enabling you to focus on your objectives and make the most of your time in Malta.