A peaceful Sliema garden in the heart of the city!
Sliema is considered to be one of the most versatile cities in Malta. It's a seaside locality and a business centre, a shopping destination and a historical area, a place of rest and a go-to area for entertainment, all in one! The list goes on, and you can read all about the different things to do in Sliema on our blog. But now, let's explore the tranquil Independence Gardens in Sliema, a perfect spot for a peaceful walk during your holiday in Sliema.
Where are the Independence Gardens?
The Independence Gardens are a park and recreational area located on the coastal strip of Sliema, along the Sliema to St Julian's promenade. The gardens boast abundant greenery, walking paths and children's playgrounds. Visitors can enjoy a pleasant walk through the gardens, which are open to the public all day long. You can also sit back and take in the serene views of the small fishing boats along the bay for a relaxing place of refuge in the midst of a bustling city!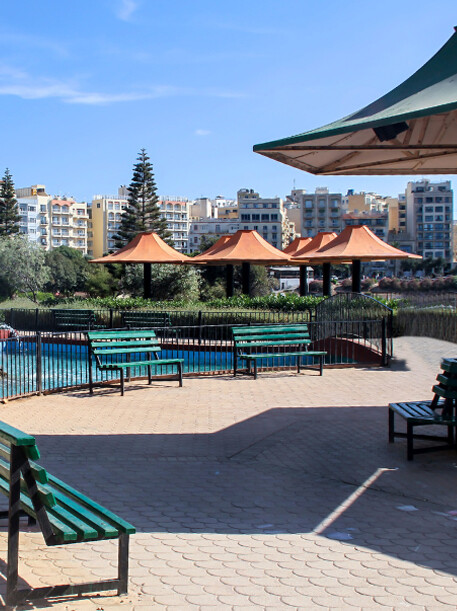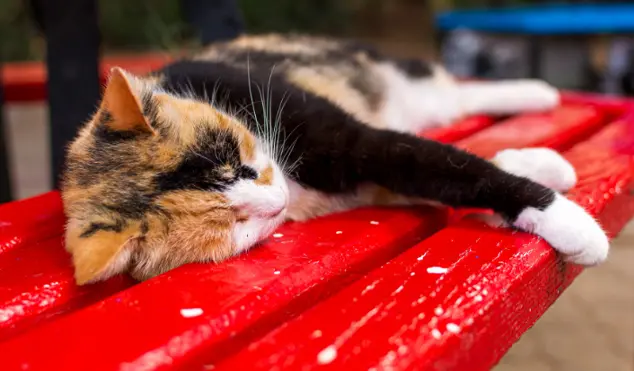 A place for cat lovers and children
The Independence Gardens are also home to many cats, who are well-taken care of by the locals. There is a shaded area full of hand-made cat shelters, food and blankets to make the friendly felines feel at home. As you go past the shaded benches overlooking the sea, you will also reach a children's playground with lots of activities to keep young ones entertained.
A spot by the sea
Apart from being a beautiful area for walking and resting, you can also access the sea below the Independence Gardens. During the warmer season, you could enjoy a refreshing drink at one of the kiosks in the area, before going for a swim – just like the locals do!