Back to Discover Malta
The Ultimate Corporate Travel Experience in Valletta
Accommodation
|
0 min read
Scroll down
and dive deeper
Valletta's Premier Corporate Travel Hotels.
Welcome to Valletta, where history and modern luxury converge to create an unforgettable corporate travel experience. Our two remarkable properties, each offering a unique blend of heritage, comfort, and style, ensure a seamless and productive stay in the heart of Malta's capital city.
The Saint John: A Haven for Business Executives
Immerse yourself in the captivating ambiance of The Saint John, a boutique hotel that effortlessly combines old-world charm with contemporary luxury. Originally favored by VIP corporates centuries ago, this meticulously restored property continues to captivate modern executives seeking a sophisticated yet stylish retreat.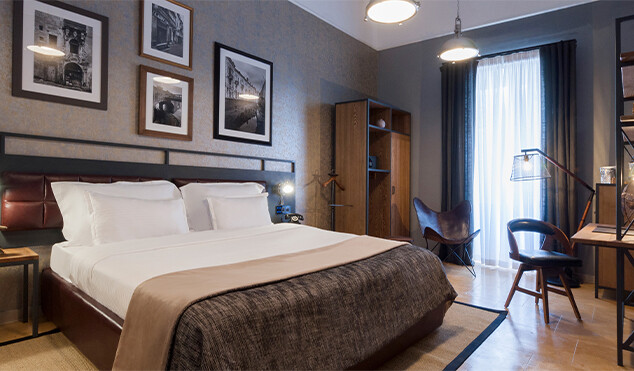 From the moment you step into the pastel-hued lobby adorned with crystal chandeliers and Carrara marble floors, you'll understand why The Saint John leaves a lasting impression on business guests and their clients. Impeccable rooms, designer workspaces, and a highly professional staff cater to the needs of discerning travelers.
The Saint John offers lavishly appointed suites and rooms that create an inspiring environment for remote work. Wake up refreshed after a restful night's sleep on luxury-brand mattresses, enveloped in the finest fabrics. Rejuvenate your senses in marble-lined walk-in showers before connecting with clients seamlessly through high-speed WiFi from your handcrafted wooden designer workstation.
Service excellence is the hallmark of The Saint John. Dedicated contact managers, acting as personal assistants and corporate-minded concierges, go above and beyond to provide an elevated level of business support during your stay. Whether it's arranging airport transfers, luxury yacht charters, or managing meetings and business lunches, their extensive network of contacts ensures that every aspect of your trip is handled with utmost professionalism.
Beyond its reputation as a premier corporate travel destination, The Saint John offers an array of relaxation options. Experience a culinary journey at Grain, where innovative dishes are served on small plates, fostering a sharing and savoring experience. The Cheeky Monkey Gastropub provides a vibrant atmosphere, ideal for celebrating business ventures or mingling with interesting individuals.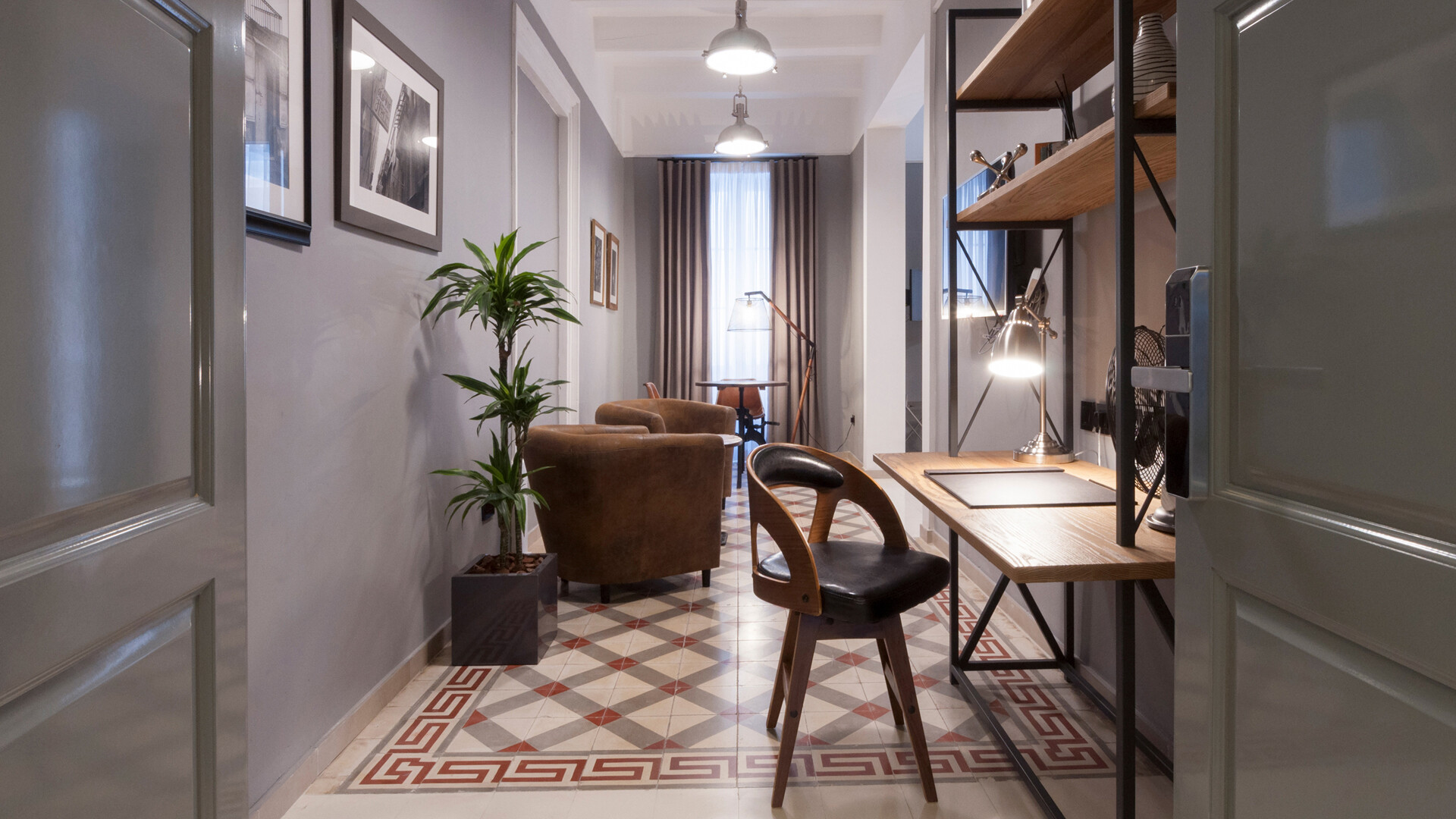 A Sanctuary of Bluxury: Rosselli - Privilege in Valletta
Nestled in Valletta's old merchant district, Rosselli AX Privilege is a palazzo of historic significance that has been thoughtfully reimagined for contemporary VIPs. This architectural masterpiece seamlessly blends timeless elegance with modern amenities, creating an unparalleled bluxury experience.
Rosselli's charm lies in its rich history and meticulous restoration. Originally built for a renowned gold merchant in the 1600s, the palazzo has been transformed into Valletta's first five-star luxury hotel within the city walls. The hotel's romantic ambience and attentive service have garnered international acclaim, while its Michelin-starred restaurant, Under Grain, has become a culinary destination.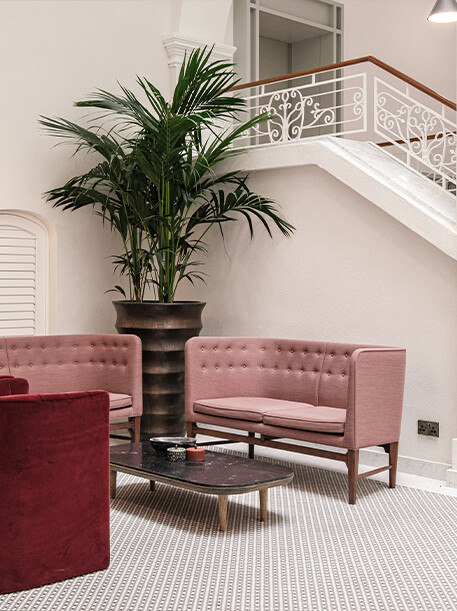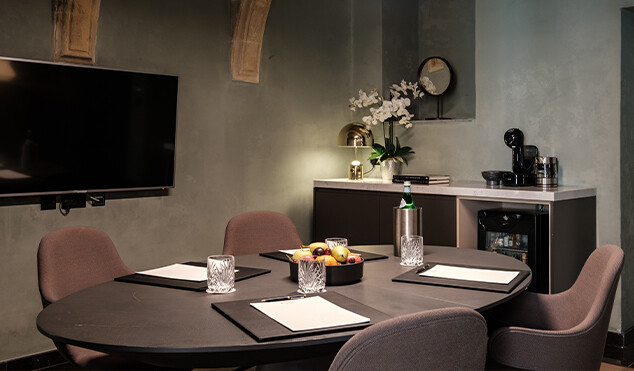 Situated in Valletta, the 2018 European Capital of Culture, Rosselli – Privilege offers proximity to historical landmarks, cultural treasures, and business opportunities. Explore the area's cathedrals, palazzos, and museums, or enjoy designer-brand shopping—all conveniently accessible from 167 Merchants Street.
Rosselli offers an array of room options, each boasting its own unique character. The Don Pietro executive rooms feature sleek Carrara marble, decorative stucco, and warm walnut finishes, complemented by indoor private spa terraces. Junior suites offer delightful duplex layouts with geometric floors and spiral staircases leading to mezzanine sleeping areas. The Suite Sixteen 34 provides a classical interior, burnished wooden floors, and a private working lounge.
With a team well-versed in professional corporate travel management, Rosselli ensures a seamless and tailored experience. From airport transfers and private jet hire to luxury yacht charters and personalized itineraries, every detail of your trip will be expertly handled. Additionally, Rosselli offers easy transitions to other AX properties, allowing you to extend your stay or enjoy a weekend getaway with your family.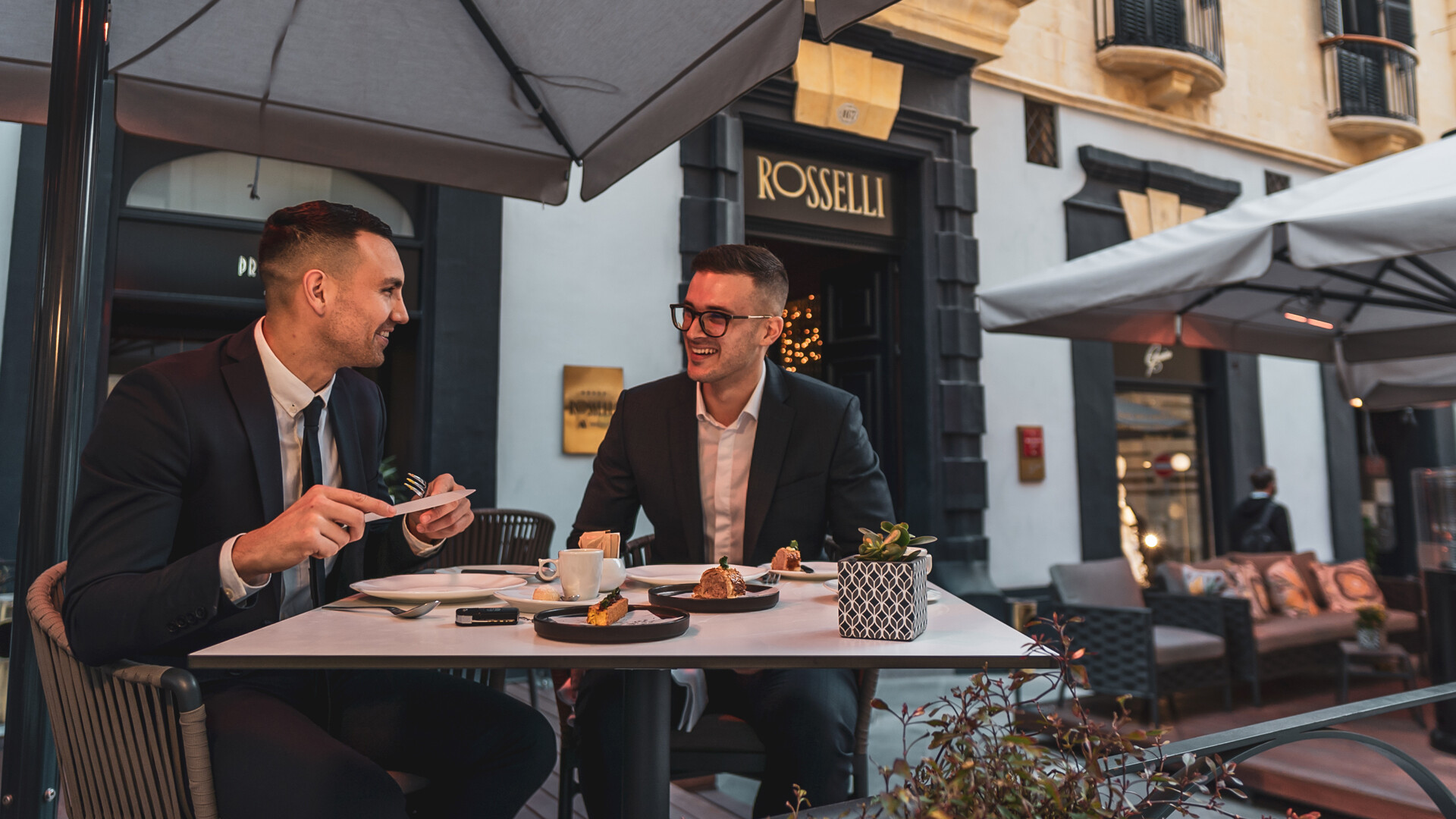 Experience the Pinnacle of Corporate Travel in Valletta
Discover the unparalleled blend of heritage, luxury, and contemporary style that awaits you at The Saint John and Rosselli – Privilege. Whether you seek a productive work environment or a tranquil retreat after business hours, these exceptional hotels provide the perfect backdrop for your corporate travel needs in Valletta.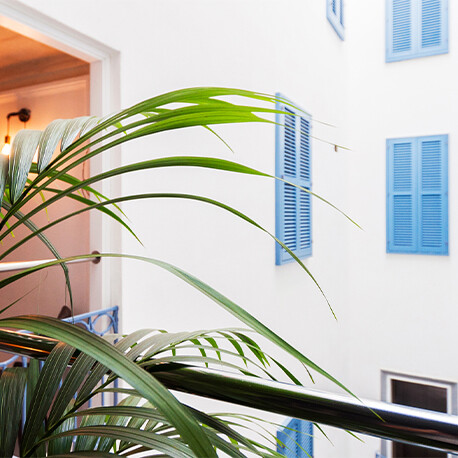 Book your stay today and elevate your Valletta experience to new heights.
Book your stay