Celebrated Maestro considers AX The Palace his 'second home'.
Sitting on the patio of Talk of Town Café, Mro Raoul Lay spoke candidly about his new appointment as Artistic Director of the Malta Philharmonic Orchestra (MPO). Having already visited Malta five times, Mro Lay's sixth visit to the island marked an exciting new chapter in his professional journey.
But where did it all begin? Mro Lay says that he always knew that he wanted to compose music, although he did not envision that he would become a conductor, too. He took to playing the piano from the young age of five, then went on to study music at the Marseille Conservatoire in the 90s, where he attended classes in singing, harmony, and choir and choral conducting and composition before founding his own ensemble, Télémaque.
Here, he talked about the development of his musical career, as he was preparing to conduct his first show as Artistic Director of the MPO – 'Vienna Forever' – at the Manoel Theatre in Valletta.
How did your career as a conductor and composer begin?
During my studies, the most important area for me was composition. When I finished my classes, there was no ensemble of composers in Marseille, so I needed to create one. I was under 30-years-old, and it was impossible to have your original compositions played. As I learned how to conduct music, I went to Paris to see great conductors like Pierre Boulez and David Robertson, so I starting asking for their advice. I also got the opportunity to conduct ensembles with Péter Eötvös' fantastic academy, made up of around 20 young conductors.
In 1999, I was asked by the Orchestra of Avignon to conduct a symphony of Mozart, which, of course, I accepted. Then I began being contacted from other orchestras in France, Italy and other countries. That's how it all started, but I also had my own ensemble at the same time, so I travelled with Télémaque, specialising in music of the 20th century.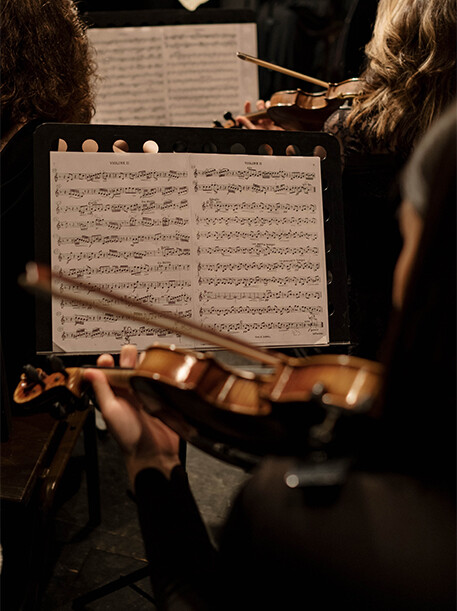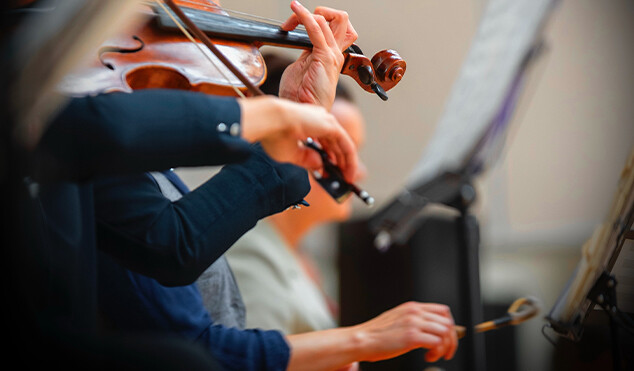 How has your work evolved throughout your career so far?
In general, French contemporary music is very dry – you have to write pieces that are very strong and not think about the audience's reception of it. Sometimes it can be quite difficult to play, and to listen to contemporary compositions. Although I may have grown up with this tradition, I have become more emotional in my music, progressively. There is a sort of war, in France, between two schools – new music and neo-classical – but I belong to neither one.
I love precision – when a musician plays with clarity so that we can hear and really listen. But I'm also a complete fan of lyricism. As a composer, I don't work only with abstract concepts, but I love when the music touches somebody and it can be felt in your body and soul. Being very personal in my work changed my way of life and, probably, as a conductor today, I'm really mostly concerned about relationships with the musician. I believe that this is why many orchestras call me, as good relationships can give birth to good music.
How did you get involved with the Malta Philharmonic Orchestra?
I came to Malta in 2014 to conduct a piece by Maltese composer Rueben Pace for a movie. I had met Rueben during the International Spring Orchestra Festival in Valletta, and we collaborated twice for the Mdina Biennale, then for Debussy and 'Berlioz le Fantastique'. Last year, I was offered the opportunity to become Artistic Director of the MPO. While I used to conduct many orchestras and have my own company, it is a huge responsibility to become an Artistic Director, so there were a lot of things to take into consideration before accepting. I took time to make a decision, but I accepted the role as a new challenge. Moreover, the musicians were enthusiastic and I felt we could develop a good relationship.
It's a great privilege to be at a point in my career where I am able to choose my next steps. The Malta Philharmonic Orchestra is entering a new era, with ambitious aims and major artistic targets, and I'm very happy to be part of it.
What was your first impression of Malta?
Although this is my sixth visit, I remember well how I loved Malta instantly. I saw Valletta, it's a fantastic jewel – a baroque city surrounding by sea – just like an outdoor theatre. I was amazed by how familiar things felt here. I come from a French family with an Italian background, so I felt close to what I know and love when experiencing the Italian side of life in Malta. I felt like it's my second home – and that feeling has completely stuck.
I always choose to stay at AX The Palace, as, although my days are dedicated to rehearsals and preparations, I find that it's a good place to completely rest. I enjoy going running on the Sliema to St Julian's promenade to relax and unwind, and the location is perfect because everything is within reach. I can go to Valletta by ferry to see Caravaggio's painting, something which I like to do every trip. And if there's one thing I would recommend to visitors, it would be to see a concert at the Manoel Theatre, because you can feel the music and the history at the same time. The chefs at AX The Palace are fantastic, and the staff are friendly and have helped me many times. I know all the drivers of Prestige Cabs by now, as we chat a lot on my way to rehearsals and shows. When I come here, the first word I hear is 'welcome back'.