Local artist's masterpiece makes its way back home just in time for Christmas in Malta.
An artist from Malta's sister island of Gozo officially presented his masterpiece to the Maltese public 3 years after its conception. The piece in question is a traditional Nativity Scene which uses folkloristic Maltese decorations to make the artwork stand out. Here, at AX Hotels, we felt the need to shed some light on this local talent and explain why this Maltese crib is not something to be missed.
While some of the characters can be found in all Nativity scenes worldwide, some of them are particularly attributed to the Maltese crib depicted during the Christmas and New Year season. These include 'the sleeper', who can be found asleep, oblivious to the events around him; 'the man of wonder', who can't believe his eyes; and the 'climber' who dangles dangerously above the cave to try and get a closer look. This crib also features the figure of Saint George Preca, a Maltese priest who became a saint, and two figures in the front playing traditional Maltese instruments. The Nativity scene features a traditional Maltese "Luzzu" boat, a "girna" and a balcony embellished with a Maltese cross on its front.
The crib has not been displayed in Malta before now just in time for Christmas in Malta. It was originally set up in the Vatican City where it was also visited by Pope Francis himself in December 2016. The crib was later moved to the holy city of Bethlehem where it was visited by thousands of people.
Here's what the artist, Manwel Grech, had to say about his artwork finally making its way back to the Maltese Islands.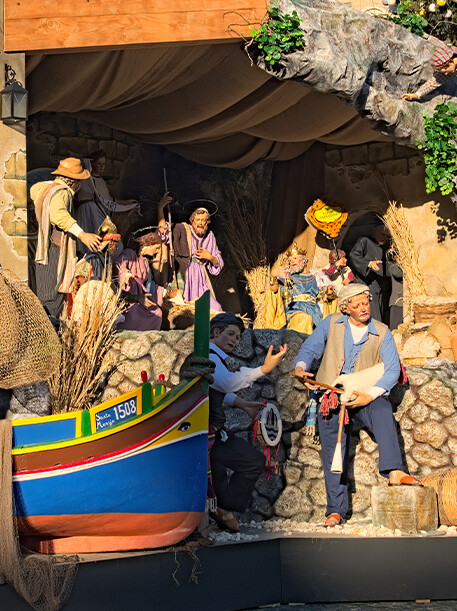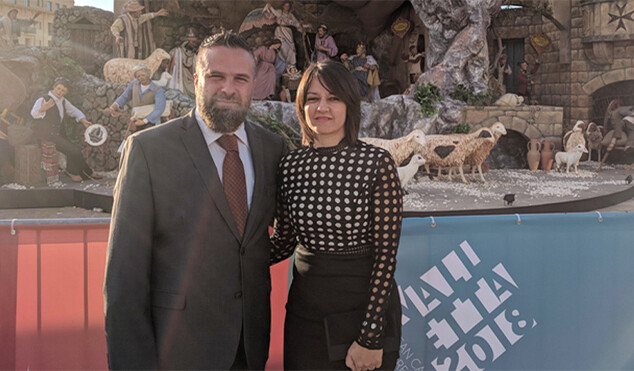 How do you feel now that your artwork is back in Malta?
I'm very satisfied that the crib, almost 3 years after its creation, has been set up in Malta so that finally all the Maltese and Gozitan people will be able to enjoy it.
What inspired you to put in aspects of the Maltese culture in the crib?
When we began to put the plans together, first and foremost, we believed that since we were going overseas, we wanted to show what the Maltese were capable of. I think that the best way for us to represent Malta is to depict the traditional Luzzu and to add the balcony with the 8-pointed cross on its front.
How long did the project take to complete between the initial idea and its completion?
You could say the project took well over a year to complete because there first was a call of interest from the Maltese Government, in which our idea was proposed. At the end of January 2016, we were informed that our idea had won and we immediately started working on building the project so that in December 2016 it was ready to be set up in Vatican City.
Do you have any future projects in the works?
I work with a lot of village feasts around Malta and Gozo so you could say I'm always involved in one project or another.