Qawra is the perfect place to spend Christmas with family!
Creating lasting memories for your family to cherish and hold with them as they grow older is one of the best gifts you can give this Christmas. But, choosing the right destination for your travels can be a bit tricky. Weather tends to be gloomy at this time of year, and most of us would love to escape the sub-zero temperatures that we're forced to deal with back home.
Malta could be the perfect choice for those seeking to experience a Mediterranean Christmas with your kids and the rest of the family. The weather is mild throughout the winter, and the island boast over 300 days of sunshine every year. Plus, if you're travelling with young ones, you'll find that there are plenty of activities for all the family to enjoy!
The northern town of Qawra is an ideal location to stay with children as there's lots to do in the area and the public transport system is well-connected to other parts of the island. Throughout the winter, Qawra is more serene than in the busier summer season, making it perfect for spending quality time with family. You could also book your accommodation at a self-catering apartment, which allows you to enjoy the independence of having your own place, within the safety and security of the hotel environment!
Here are the top things to do this Christmas in Malta with kids:
Festive fun at the Valletta Waterfront
The spectacular Valletta Waterfront turns into a Christmas village throughout the month of December, with decorations, fun games and Santa Claus spreading the festive spirit to all visitors. Come along to enjoy dinner with a view of the Grand Harbour, while the Christmas mood sets in.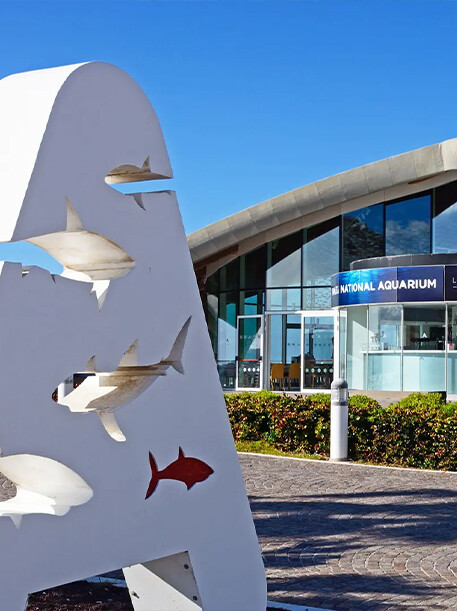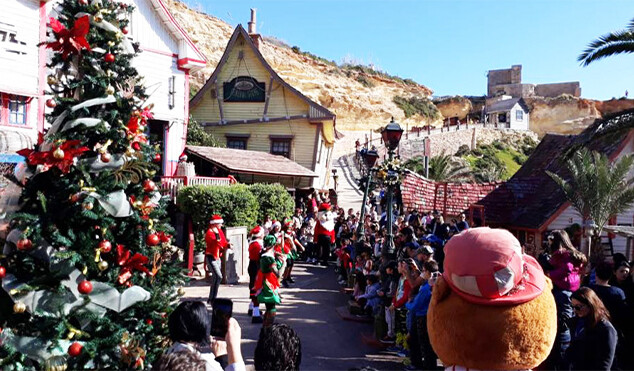 Visit the Aquarium
A perfect winter activity for all the family to enjoy – and it's located right on the Qawra seafront! The Malta National Aquarium is home to a wide variety of fish, reptiles and marine life, making it both an educational and entertaining activity!
Have a Christmas feast
It wouldn't be Christmas without mentioning food! Head over to the Qawra seafront where you'll find exceptional restaurants such as Luzzu, which is renowned for serving delicious Mediterranean food and its great sea-views. Alternatively, head over to Cheeky Monkey Gastropub for great burgers and a beer (or two!) for the grown-ups.
Go to Popeye's Village
Spend a day at the original film set of the 1980's film, Popeye. During the festive season, Popeye and his friends turn the village into a Christmas wonderland, spreading the festive spirit to all those who visit. Everyone is invited to come and meet Popeye, Olive and Captain Bluto as they roam around the village for a day!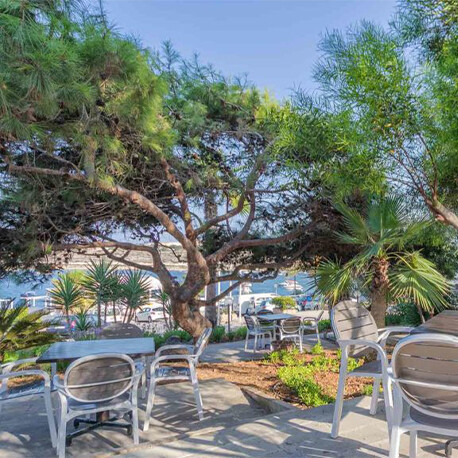 Book your stay at AX Sunny Coast Resort & Spa self-catering apartments in Qawra this Christmas!
Book your stay