A safe and laid-back environment for your summer tan.
Qawra Bay, also known as Qawra Point Beach or Ta' Fra Ben amongst the locals, is located along the 3.5 kilometer seaside promenade spanning from Qawra to Bugibba and St. Paul's Bay, in the North of Malta. It's also a blue flag beach, which means that you can leave your worries at home as you splash around, as it is safe and environmentally friendly.
The rocky beach is popular with swimmers, local and foreign alike, and is ideal for an invigorating early morning swim. It is also well-known with snorkellers due to its clear waters and abundant underwater life. Additionally, it is attractive to divers, due to its 15-meter Fra Ben cave, which provides ample and stunning diving opportunities. In the evenings, many people decide to hold a barbeque with the gorgeous Northeastern landscape as its scenery. The bay is usually clean, with the waters starting off shallow and getting deeper after a short while.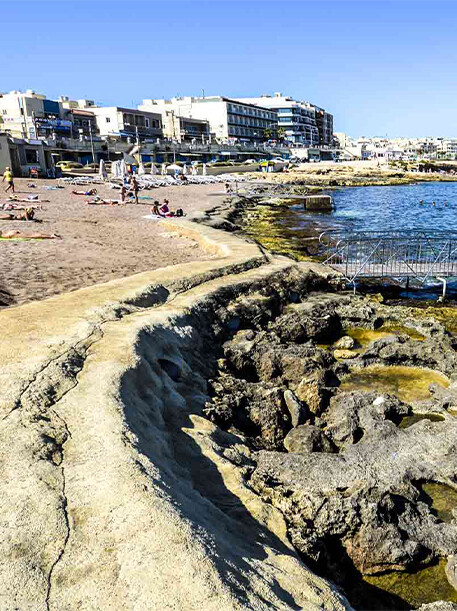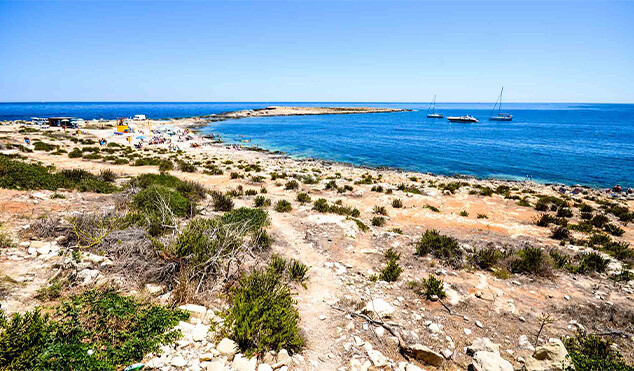 The bay is also quite close to other activities, such as the engaging Malta National Aquarium and one of Malta's historical watch towers, built by Grandmaster de Redin during the time the Knights of Malta occupied the island. The beach also includes a number of amenities, including umbrellas and sunbeds, accessibility, toilets, places to buy food and drinks, and parking spaces nearby.
Want to know how to get there? If you're staying at one of our hotels in either Sliema, Qawra, or Valletta, the area is reachable both by car and by bus. If you're staying in Qawra, the bay is within walking distance. If you're living in Valletta, catch the number 12 or 31, get off at a bus stop named Gzejjer, and keep walking along the coastline. If you're visiting from Sliema, you can catch bus number 21 or 31. If you're driving, you can either park in a spot near the beach, and if that's not available, you can stop at the paid parking over at the Malta National Aquarium.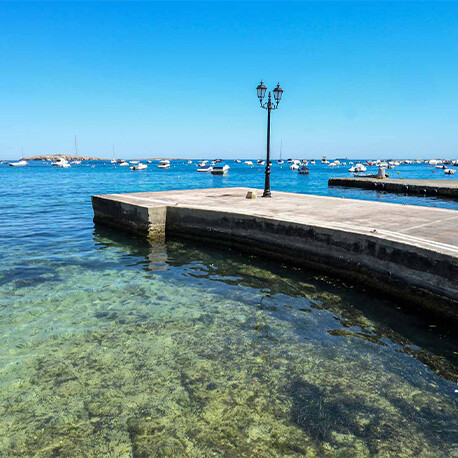 Book your stay at one of our AX Hotels, and bring your swimming goggles!
Book your stay