Visit Birgu during the Unique Birgufest in October!
As the summer season nears its end, the Maltese islands prepare to launch into the next quarter of the cultural calendar. They say that you should leave the best for last, and the festivities taking place on the islands during the autumn months are certainly a cut above the rest.
If you're visiting Malta this October, then make your way to Birgu – the ancient maritime city that was once home to the noble Knights of St John – for the annual cultural event known as BirguFest. Birgu, also known as Vittoriosa since the victory of the Great Siege of 1565, is one of the oldest and most historic cities on the island. Together with the cities of Bormla and Senglea, Birgu forms part of the 'Three Cities'. This is an area consisting of the first fortified cities to be built by the Knights of St John in Malta, before the noblemen constructed Valletta.
What is Birgufest?
BirguFest is a yearly event unlike any other, during which visitors can experience historical re-enactments and a candlelit dinner in the main square. One of the highlights of BirguFest is Birgu by Candlelight. As the name implies, the city will be lit only by candlelight for one evening, giving visitors the unique experience to see Birgu under thousands of candles.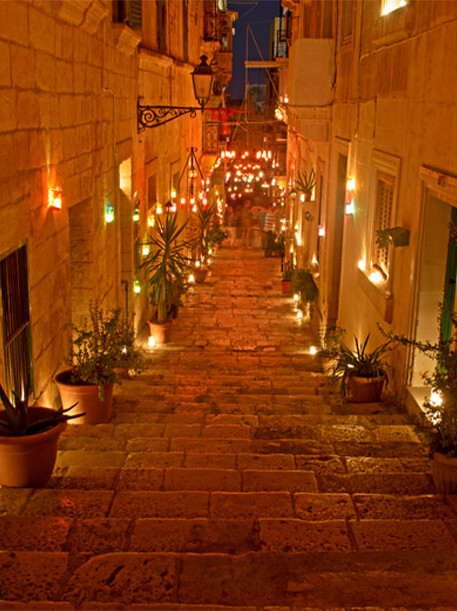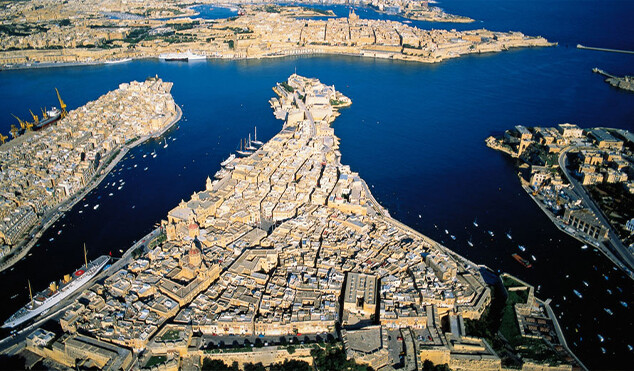 Explore the history of Citta Vittoriosa
During BirguFest, most museums and historical buildings, including Fort St Angelo, are open to the public and offer discounted entry fees. Visitors are encouraged to wander around the city's winding streets and explore the rich history that surrounds them. Keep an eye out for musical shows and performances taking place in the streets, and make sure to walk along Birgu's stunning waterfront, which boasts exceptionally beautiful views.
Travelling from Valletta to the Three Cities
If you're staying in Valletta there are several options when it comes to travelling to the Three Cities. Since Valletta and the Three Cities are located on opposite sides of the majestic Grand Harbour, the most scenic way to commute is via the Valletta ferry. It takes less than 10 minutes to arrive, which is enough time to take in the breath-taking views of the Grand Harbour. Alternatively, you can get to Birgu by bus from the main bus terminus in Valletta. This will take you just 15 minutes, depending on traffic conditions.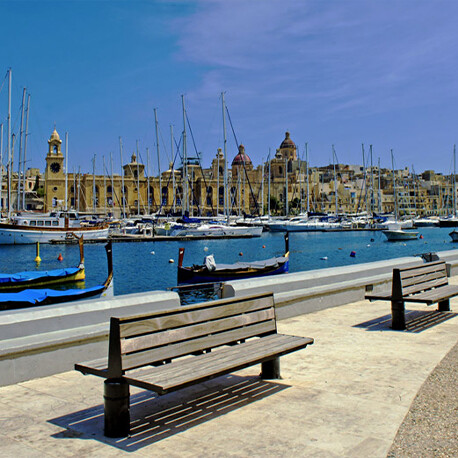 Discover the Citta Vittoriosa during your visit to Malta this autumn!
Book your stay