One man's private car collection turned into Malta Classic Car Museum!
If there's one thing you can be certain about, it's that the Maltese are a passionate population. When a Maltese person feels strongly about someone or something (or classical cars, in this case), they would go to the ends of the earth for it! So goes the story of Mr Carol Galea, a classical car enthusiast, who took his passion to a whole new level.
Almost 50 years after buying his first classic car, Carol now runs the Malta Classic Car Museum! Make sure to pencil in a visit to the museum during your visit to Malta, which is within walking distance from our properties in Qawra.
A collection of over 100 classic cars
Apart from an old Bugatti perched on the pavement outside the Malta Classic Car Museum, the entrance is easy to miss. Little would you know that behind an understated sign above the museum entrance, lies a collection of 107 classic cars, scooters, motorcycles and a motorboat. The cars are kept in pristinely restored conditions, and all of them are working vehicles. Although visitors are kindly asked to refrain from touching the cars for preservation reasons, one can move around the space freely and get a close-up look at the vehicles from every angle.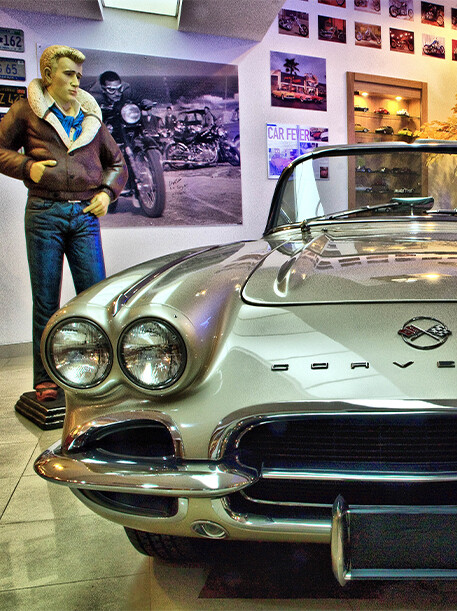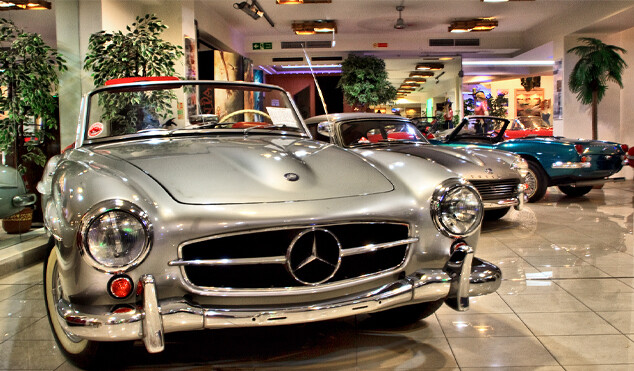 The man behind the museum
Carol Galea, once a property developer, has devoted most of his life to collecting classic cars, which are now proudly displayed within his museum. Prior to his first purchase, Carol used to be a racer himself. As a young child, he made a promise to himself that he would buy all the cars that he loves. Looking back, Carol realised that his childhood dream has come true, and he is now the owner of over 100 mid-1950s, 1960s and early 1970s cars, most of which are sports cars. The vast collection includes vintage Corvettes, Mercedes, MGs, Fiats, Mini Coopers, Thunderbird, Austin, Jaguars and Alfa Romeos. The museum is also decorated with memorabilia from the same era as the vehicles, and it also includes a reference library about motor vehicles.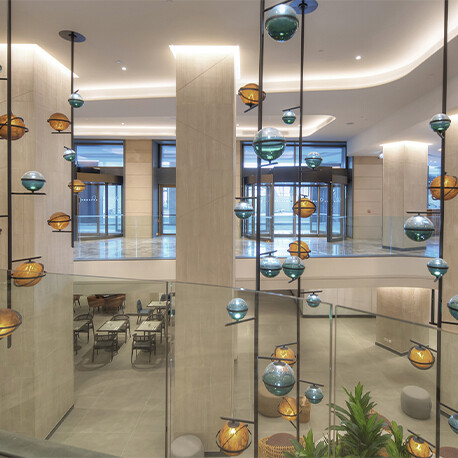 Looking for the right accommodation? Book your stay with AX Hotels today!
Book your stay