Back to News
A firm favourite in the capital
Scroll down
and dive deeper
AX The Saint John's First Guest and More Positive Reviews
Almost five months after opening its doors, AX The Saint John boutique hotel in Merchants Street, Valletta, became a favourite stay with locals and tourists. The inauguration of AX Hotels' latest project took place in September but the first guests were welcomed prior to opening night. Its first guest was Flavio Huber, who lives in Zurich.
Mr Huber was given top treatment. He was hosted to refreshments and given a personal welcome by the directors and management, including Claire Zammit Xuereb, Director of Hospitality and Care. The boutique hotel also became popular online, with international bloggers envisaging it will be a highlight spot, especially since Valletta celebrated the title of European Capital of Culture. An online article by editor and co-founder of a large travel blog, LuxuryTravelDiary, Claire Endean-Cance, described the hospitality at this newly-converted place as "simply superb" and "the staff are friendly, knowledgeable and extremely efficient".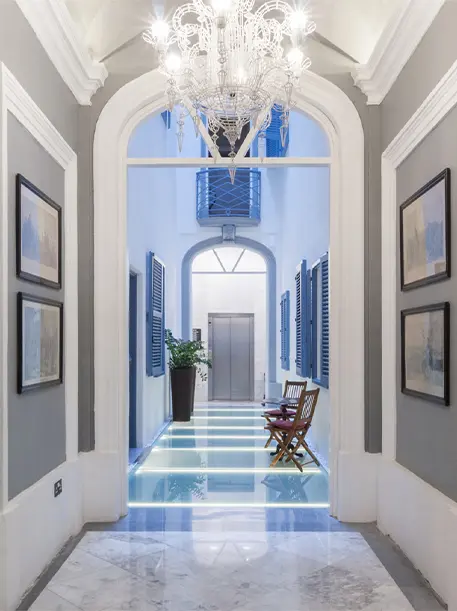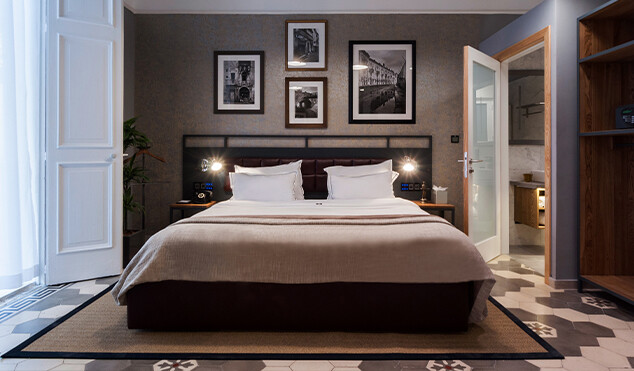 Ms Endean-Cance was mostly impressed by the style and character of the new boutique hotel saying that "the décor gives you lots of wow-moments that will have your Instagram twitching as soon as you arrive! There's a cool, industrial vibe, a lot of the spaces are open plan with an incredible attention to detail in the finishing and retro touches, which are very nicely done". Another leading global travel blogger, Carmen Edelson, founder and senior editor of Carmen's Luxury Travel, defined AX The Saint John as "an inviting place to come back to every night. Their surroundings are inspiring thanks to productivity-enhancing colour schemes, contemporary, energising designs and comfortable furniture throughout the boutique place. There is definitely an element of sophistication here and a wonderful combination of styles that work perfectly together".
Ms Edelson also commented on Valletta's new gastropub restaurant, Cheeky Monkey, describing it as "trendy and fun", "just next door to AX The Saint John". Besides being popular with the Maltese, the boutique hotel is popular with tourists from Great Britain, France, Germany, Italy and the US. AX The Saint John is equipped with state-of-the-art technological amenities and is well defined as a smart boutique hotel. "Our goal is to continuously improve the quality of service we offer to our guests. Undoubtedly, the feedback received so far overwhelms us. We are offering an innovative concept in the local hostel and lodging industry and we are proud of what we are doing," said Ms Zammit Xuereb.