Back to News
The TripAdvisor Award Goes to AX The Victoria Hotel
Scroll down
and dive deeper
AX The Victoria Hotel, Sliema listed amongst Malta's Top Romantic Hotels
Almost a year after the unveiling of the overhaul of AX The Victoria Hotel in Sliema, the popular 4-star hotel was listed as one of the top 25 hotels for romance by the world's largest travel site, TripAdvisor. AX The Victoria Hotel has been well known as the only hotel in its league to offer 5-star services and facilities making it one of the more superior 4-star city hotels in Malta. The hotel is situated in the heart of Sliema close to the main promenade and it offers a rooftop terrace and an outdoor swimming pool, making it the perfect hotel for a romantic getaway, a vacation with friends or for business travellers. In the first quarter of 2017, AX Hotels concluded the renovation of this luxury hotel with an investment of €2.5 million. Thanks to this outlay and the professional work which was carried out by AX Holdings and coordinated by the Director of Hospitality and Care Ms Claire Zammit Xuereb, the hotel has established itself as one of Malta's leading 4-star hotels and now claiming a noteworthy award by TripAdvisor.
"We are thrilled and extremely proud of this achievement. No doubt this award confirms the dedication and professionality of our hardworking staff and the support from our loyal customers. AX The Victoria Hotel will continue to strive the be amongst the best hotels in Malta and to provide an exceptional experience for all guests, especially for those in search of a romantic break," said Mr Kevin Callus, General Manager of AX The Victoria Hotel. TripAdvisor is an American travel and restaurant website company that provides reviews of hotels and restaurants, accommodation bookings and other travel-related content. Furthermore, the website is known for issuing awards and reviews of various hotels around the world.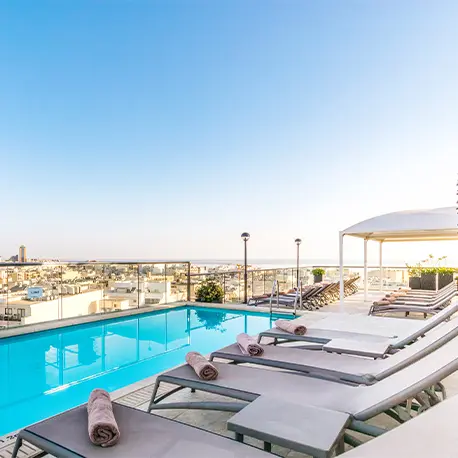 Come spend your next vacation at our award winning hotel.
Book your stay