Back to News
Embark on a culinary journey with Minoa's Winter Menu
Our Services
|
0 min read
Scroll down
and dive deeper
We caught up with our Zohair Aljatlawi, our Chef at Minoa Mediterranean Fusion Restaurant situated on level 11 at AX ODYCY. We discussed all things culinary and the inspiration behind the new seasonal winter menu. Read on to learn more all about the rich flavours, signature dishes and Chef's personal touches to this newly launched menu.
How did this year's winter à la carte menu come to be created?
The creation of Minoa's winter à la carte menu was a reflection of our inspiration drawn from the culinary traditions of North Africa, the Middle East, Greece, and Southern Europe. We have created this menu by infusing local ingredients with Mediterranean flavours.
Could you describe some of the key ingredients or flavor profiles that make up this menu?
Our menu for the winter season is centred around ingredients and flavour profiles that capture the essence of this time of year. You'll find the warmth of mushrooms, the earthy richness of truffles, the comforting sweetness of sweet potatoes, and the hearty appeal of cabbage throughout our dishes.
What are the signature dishes on the menu for the winter season?
Our winter menu features several signature dishes that sum up the essence of Mediterranean fusion. Among them, you'll discover delectable offerings such as tender rabbit leg with fresh truffle mayo and cured egg yolk shavings, as well as dishes featuring succulent duck breast and pork neck, each showcasing the rich flavours of the season.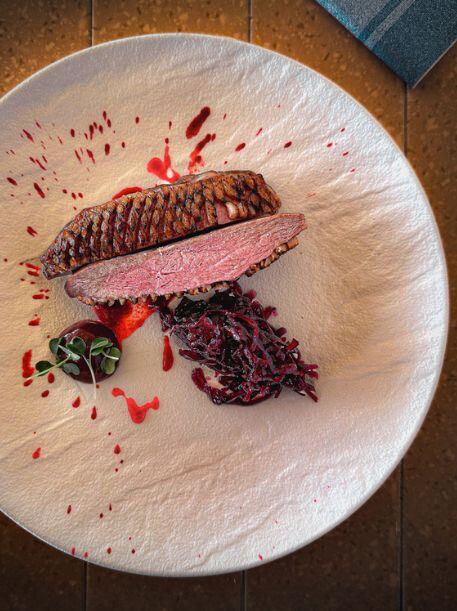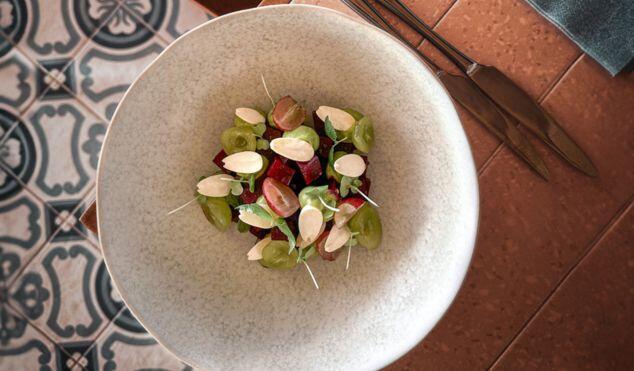 For those seeking a meatless alternative, can you explain the concept of vegetarian options on the à la carte menu?
At our restaurant, we are dedicated to providing a rich and diverse array of meatless alternatives on our à la carte menu. A significant portion of our menu is centred around seasonal, locally sourced fresh vegetables, ensuring that each dish is a celebration of the particular region. Furthermore, we're delighted to offer a full vegetarian tasting menu that allows our vegetarian and vegan guests to enjoy. From the subtle and nutty flavours of the Marinated Carrot and the creamy richness of the Goat Cheese, to the earthy and indulgent experiences of the Morels and Leeks & Cabbage, our menu showcases the diversity and depth of vegetarian cuisine. To top off the vegetarian meal, our Figs & Tahini Cheesecake Mousse offers a sweet and indulgent conclusion.
What techniques or preparation methods are highlighted on this menu, and how do they contribute to the concept of Mediterranean fusion?
Our kitchen embraces time-honoured techniques passed down through generations, paying homage to the techniques of our grandmothers. Techniques such as fermentation, pickling, and hydrating play a pivotal role in creating the depth and nostalgia that define our Mediterranean fusion concept.
What type of experience or emotion do you hope to evoke in guests with the winter à la carte menu?
Above all, our aim with the winter à la carte menu is to provide an authentic and heartfelt dining experience. We want to transport our guests on a journey through unique flavours using the freshest local ingredients available. Our passion for what we do is the driving force behind the emotions we hope to evoke in our patrons – a genuine connection to the tastes and traditions that shape our culinary identity.