Back to News
Minoa Restaurant Now Open!
Our Services
|
0 min read
Scroll down
and dive deeper
Experience a fusion of Mediterranean cultures and flavours at Minoa.
AX Hotels is proud to announce the official opening of MINOA, our new Mediterranean Fusion restaurant situated on level 11 at AX ODYCY Hotel. This establishment is more than just a dining space; it's our flagship addition to our ever-expanding collection of F&B concepts.
Minoa's fusion-style menu is a genuine celebration of the rich and diverse cuisines of North Africa, the Middle East, and Southern Europe. From à la carte and tasting menu options to a specific menu tailor-made for vegetarians, Minoa promises a flavoursome culinary journey surrounded by panoramic vistas of the Mediterranean Sea.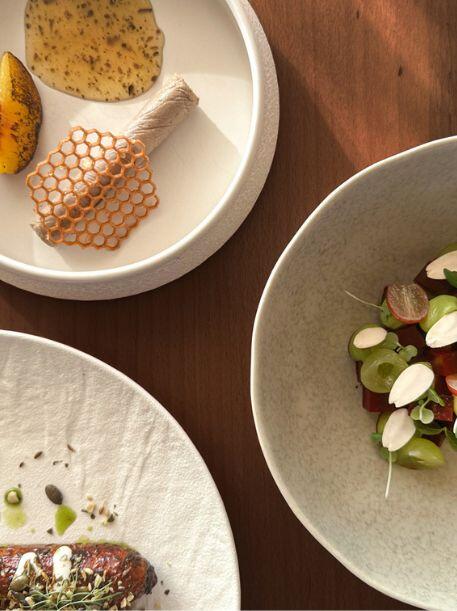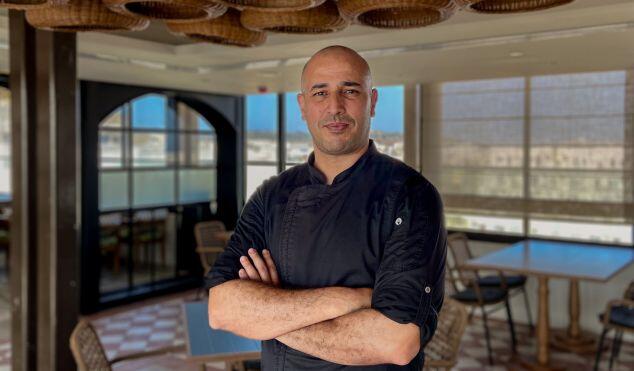 Patrons are invited to discover our newly prepared winter menu, where our culinary journey is inspired by the rich tapestry of seasonal ingredients, capturing the very essence of this time of year. As the colder months unfold, our kitchen transforms to showcase a menu that embraces the warmth of mushrooms, the earthiness of truffles, the comforting sweetness of sweet potatoes, and the hearty taste of cabbage amongst other locally sourced ingredients.
With immaculate views and a delightful ambiance, Minoa stands out as one of the most sought-after brand-new dining spots in Malta. The interiors of Minoa resonate with the playful, bright, and colourful lifestyle of the Mediterranean, incorporating various textures through wall coverings, patterned floor tiles, and soft furnishings, creating a visually appealing atmosphere. We eagerly look forward to welcoming you to a delightful blend of Mediterranean flavours and true hospitality at Minoa.

To secure your spot and immerse yourself in the exquisite fusion of flavours and ambiance that Minoa brings to the table, make your reservations now by calling +356 7974 7754.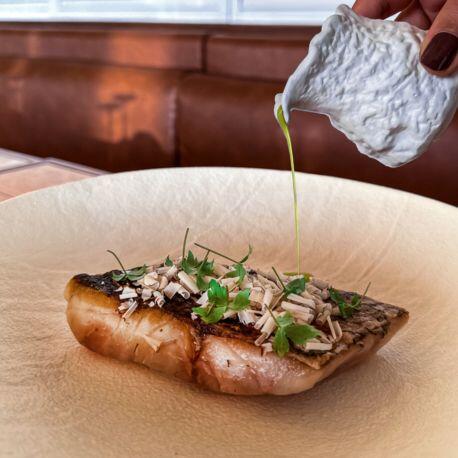 Find out more about our flagship restaurant.
Explore