Back to News
Medusa Sky Bar is now open!
Our Services
|
0 min read
Scroll down
and dive deeper
Experience innovative cocktails and premium drinks at our Level 10 Sky Bar.
AX Hotels is proud to announce the official opening of MEDUSA, our new sky bar located on level 10 at AX ODYCY Hotel. This establishment is a new concept within our ever-expanding collection of F&B outlets, peppered across the island.
Medusa is an adults-only venue that is dripping with intrigue and pays homage to the enigmatic Greek gorgon, adding a contemporary twist to the ancient tale. Medusa, the mythical creature with snakes for hair and the power to turn people to stone with her gaze, has been reimagined as a symbol of strength, beauty, and independence in this sky-high location. The bar's focus on high-end champagnes and signature cocktails makes it the perfect destination for the discerning traveller looking for a one-of-a-kind experience.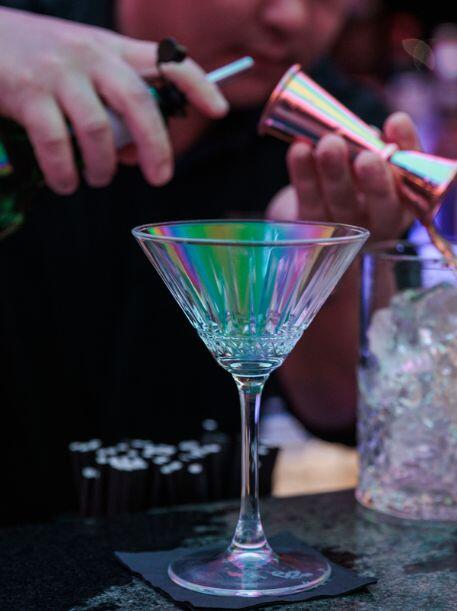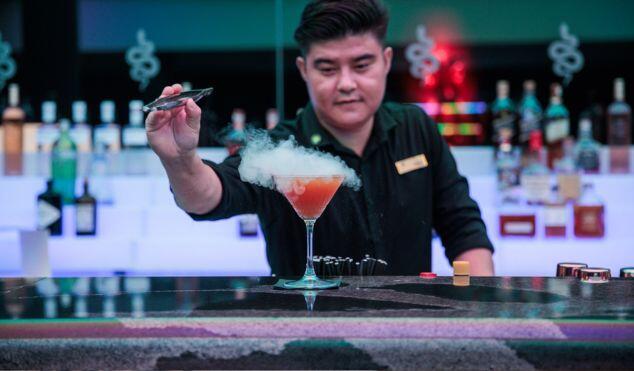 As you step into the Medusa sky bar, you are immediately struck by the sleek, modern design. The space is bathed in dark lighting, giving it an alluring feel. The focal point of the bar is a beguiling bust of Medusa herself, located out on the terrace. This sculpture takes inspiration from the female today: she is who she wants to be, and does so fearlessly, without being tied to conforming to society's expectations.
Furnishings in shades of pink, purple and blue surround the space, with floor to ceiling glass all around. The bar itself is dark bronze colour, complemented with python black granite. And this, is where the magic happens. Our talented bartenders craft the innovative cocktails and premium drinks that will keep you sipping until the early hours of the morning. Our resident DJ spins tunes every evening that will get you in the mood to groove on the dancefloor. Let loose and allow the hum of the music take you to higher state of being.
With so much to offer, Medusa stands out as a sought-after venue for night-time sipping, premium drinks and mysterious intrigue, high above the Qawra skyline. Do you dare lock eyes with Medusa? We invite you to pick your poison and surrender to the magic of the night.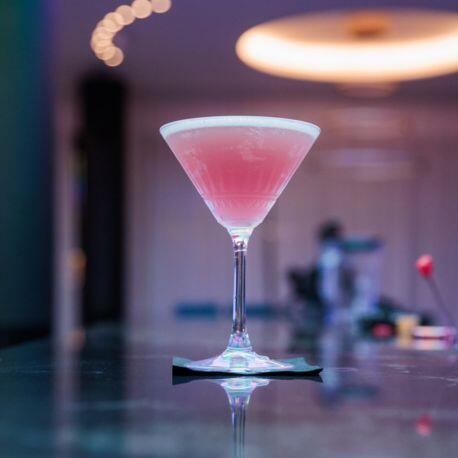 Find out more about the sky bar.
Explore