Merging Travel with Fashion
It's an exciting time for AX Hotels in Valletta. This summer the company that forms part of AX Holdings, opened its first boutique hotel in the capital city, AX The Saint John and Qawra's popular gastropub restaurant, Cheeky Monkey has now opened in Merchants Street, alongside the newest hotel. The mind behind this hard work within AX Group is Claire Zammit Xuereb, the Director of Hospitality and Care. She has been working hard to make sure that everything is on track while offering something different and trendy to both locals and tourists in Valletta. Ms Zammit Xuereb explains her inspiration behind the idea of creating a stylish brand for the new and luxury boutique hotel and merging it with travellers.
"I wanted to create something masculine but feminine at the same time, in its stylish ways. Something bold but delicate too. A brand which appeals to the traveller looking for luxury in a stylish ambience and yet fully functional in all practical ways.  Something for the true traveller. The bow tie is a symbol of a smart space for smart people. Smart in all ways, including its technical meaning," said Ms Zammit Xuereb. The brand is elegant and exclusive because the idea was to create a contrast in style and this could be achieved by the building itself, which is similar to the other buildings in Valletta. Ms Zammit Xuereb explains that she came up with a twist of an industrial concept, which is unique to what Valletta or Malta has to offer today.
"I am always so fascinated with contrasts. It makes it that extra special. We did not apply the style everywhere. It is felt intensely in the guest rooms. The feminine touch, which balances it all out in my opinion, is then achieved through the presence of the bow tie. When I think of AX The Saint John, I think of someone who is metrosexual; a particular personality, different from the rest," added Ms Zammit Xuereb.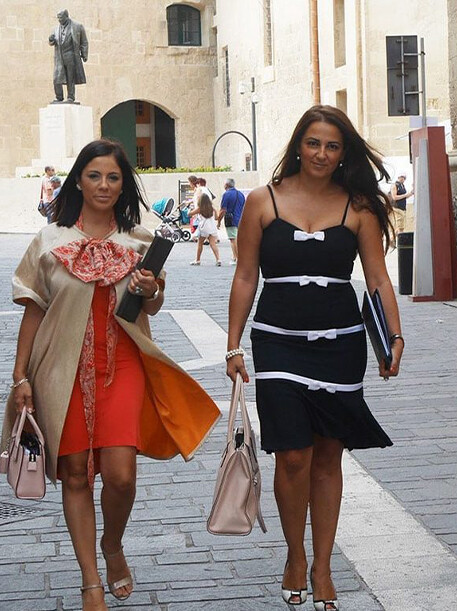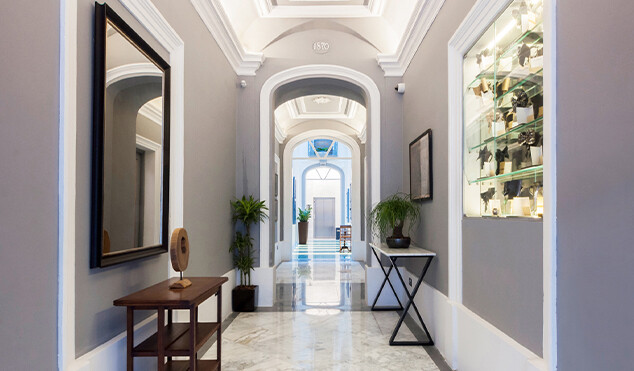 A Bow Tie Instead Of A Halo
The idea behind the bow tie indicates class and this is precisely what the Director of Hospitality and Care wanted to achieve. She explained that this style reveals sophistication as soon as you see it and "the fact that The Saint is usually expected to have a halo but ours has a bow tie, is intriguing. It raises the brow. That is, in fact, a true reflection of the hotel itself."
Ms Zammit Xuereb sees a lot of potential and synergy between fashion and travel and this is pushing her and AX Hotels, especially the newest boutique hotel in Valletta.
"It all started with AX The Palace, Sliema for me, when I launched the AX Designer Collection and the detail we went into when creating the whole concept. As a result, it made it very attractive to the fashion industry for photography and style. So when doing up our next hotel, I could not help myself from introducing something original and fashionable. Each of our hotels has its own distinctive style and appeal to various niche markets," said Ms Zammit Xuereb.
AX The Saint John Walk
So what's next? On Friday 29th September, AX Hotels and AX The Saint John will be launching Cessani's bow ties together with the new collection for this winter by this international brand of elegant clothing, as well as Merchants Street itself, now with boutique hotel activity and new outlets, and lastly AX The Saint John.
"All this will be tied together beautifully with a fashionable Industrial knot. We are also welcoming the public, to experience our street Fashion show called 'AX The Saint John Walk' by Cessani," added Ms Zammit Xuereb.
Undoubtedly it was an amazing experience for AX The Saint John and Cessani to work together to create the unique range of Bow Ties, which are exclusively found at AX The Saint John, Boutique Accommodation. Ms Zammit Xuereb speaks highly of Cessani's fashion designer, Mary Grace Pisani.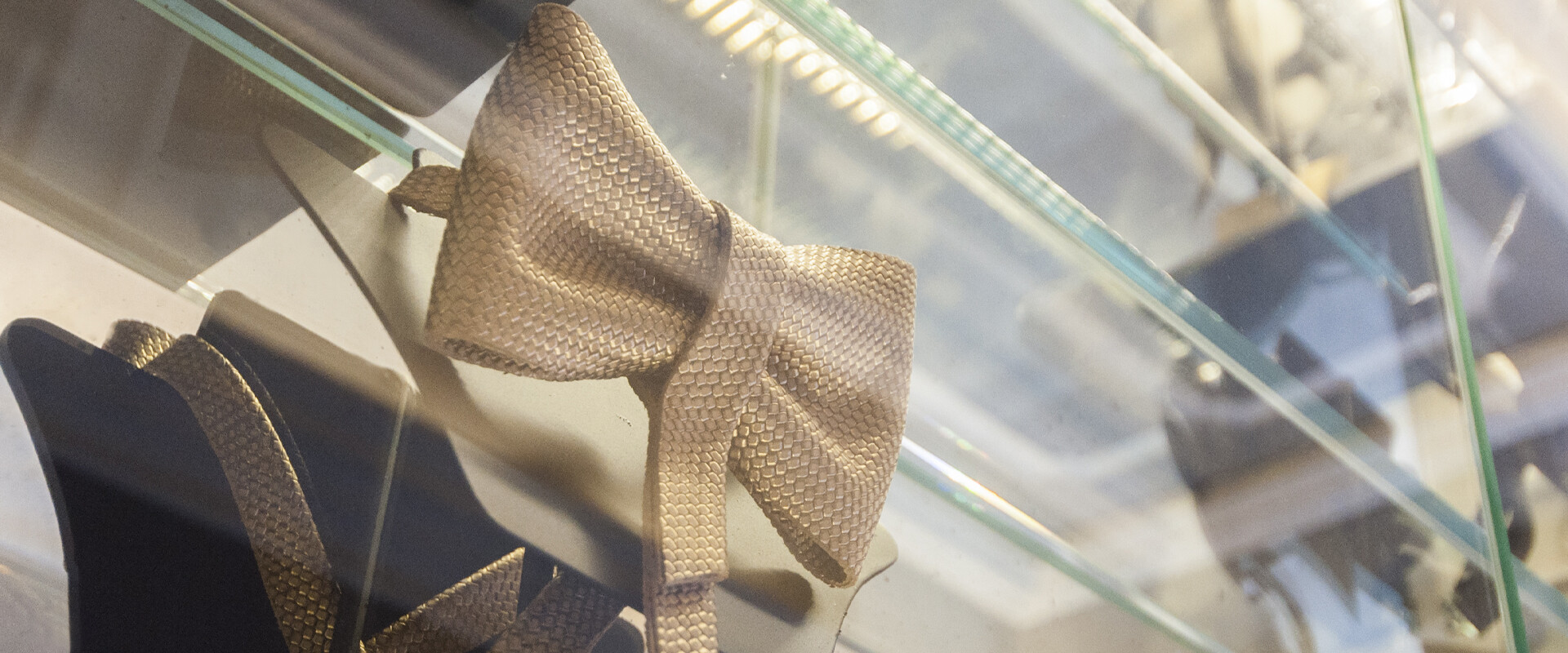 "I love working with Mary Grace. She is inspiring, full of energy and open to new ideas, no matter how hard that meant she has to work. It all happened by chance. Only very recently, I walked through her doors for a dress and on the second time I met her, during my fitting, I talked to her about my idea of wanting to introduce fashionable bow ties for women, and actually sell them! With all the enthusiasm in the world, she told me, I want to help you with that! From that moment on, we have continued to develop this great concept to the extent of making a fashion show with them, called AX The Saint John Walk, which beautifully combines the industrial style of the hotel with the gracefulness Cessani's bow ties brought about. Whilst doing so, contributing towards launching Merchants Street for its 'boutiqueness' and new upcoming trends. Mary Grace is a professional and I love to work with people like her who are passionate about their work; open to new ideas and ready to take the leap," said Ms Zammit Xuereb.
Unique bow ties that reflect different characters and professions
The fashion designer for AX The Saint John exclusive bow ties, Ms Pisani says that she was honoured and privileged to work on this project and she was sure that this would turn out to be a successful idea, "since (with reference to Ms Zammit Xuereb) the concept came from a successful businesswoman who from the first time we met we could read between the lines in various aspects."
Ms Pisani had words of praise for Ms Zammit Xuereb defining her as an intelligent and down to earth person. "She has an eye for detail, a lady that takes decisions and her actions give you the energy to work," added Ms Pisani.
Cessani bow ties reflect different characters, different professions and this is why, according to the fashion designer, this entire concept embarked on a very positive note "because Claire is a very psychological person who can indulge in each and every emotional subject. So this is what people expect from bowties. Fashion explaining oneself."
Ms Pisani said the concept is definitely going to be the talk of everyone as they already have very positive feedback. Moreover, she describes this experience as very interesting, especially working with AX Hotels and Ms Zammit Xuereb. Commenting on the fashion show, which will take place in Merchants Street, Valletta on Friday 29th September, Ms Pisani said "our aim is to bring together the fashion industry into another dimension. We can't wait to launch and hope that it will be a true success."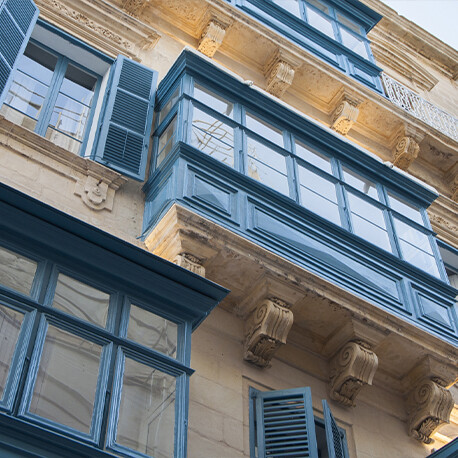 The brand is elegant and exclusive because the idea was to create a contrast in style.
Book your stay