Looking for some last-minute gifts or a special treat to take home with you?
'Tis the season for joyful shopping and delightful gift-hunting in Malta! Find plenty of shopping options thanks to the island's many charming Christmas markets that make the holiday season truly magical for locals and visitors alike.
What makes these markets extra special is they typically feature an array of items that go beyond the ordinary high-street fare. From homemade traditional treats to a diverse collection of artisanal gifts, these markets offer unique gifts for your friends and family. They also offer a great opportunity to get into the festive spirit, as you wander the inviting stalls adorned with sparkling lights and Christmassy decorations.
So, if you're planning a winter holiday in Malta, make sure to explore the best Christmas markets in Malta and immerse yourself in the magic of the season.
Fairyland in Valletta
Fairyland in Valletta has become an annual December highlight in Malta. Taking over Pjazza Tritoni right outside Valletta's City Gate, this festive event offers something for everyone. Enjoy a leisurely spin on the carousel, Ferris wheel, or have a swirl around the ice-skating rink. Tuck into seasonal treats like mulled wine and mince pies, and enjoy live performances on the stage. There's also an artisan market stretching into Floriana gardens, where you can find all sorts of one-of-a-kind handmade items. This is one holiday attraction that is sure to add a touch of magic to your holiday season in Malta. Fairyland will be open from 8th of December to 7th of January.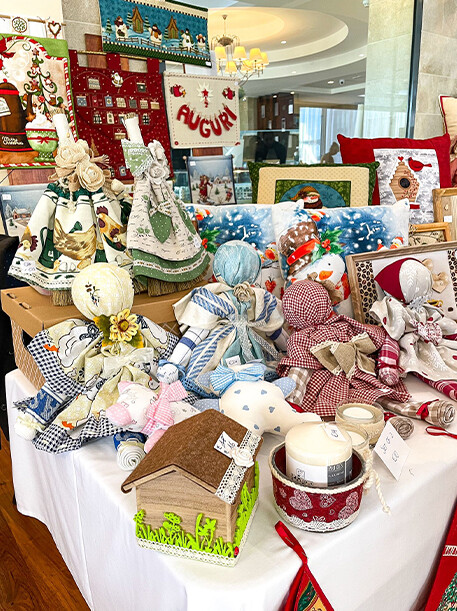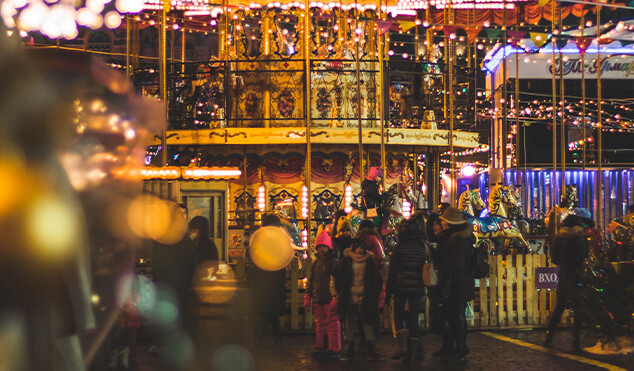 Hilltop Gardens Christmas Market in Naxxar
The Hilltop Gardens Christmas Market is making its return on Sunday 26th of November and on Sunday 3rd of December. Set within the friendly confines of this delightful retirement village in Naxxar, this market offers a warm welcome to visitors of all ages. Explore the lobby filled with local artisans presenting handmade treasures such jewellery, accessories, ceramics, and decor. Take a sip or two of mulled wine as you admire the crafts, candles, and delectable cakes on display. Extend your experience with a reservation at The Orchard, an on-site, family-friendly restaurant serving delicious Mediterranean cuisine. The Hilltop Gardens Christmas Market promises to be a festive day out for the whole family.
Christmas Cheer at Valletta Waterfront
Valletta Waterfront is a charming place to visit all year-round, but during Christmas time it takes on a special kind of magic. Running from Saturday 25th of November to Saturday 6th of January, experience the holiday cheer with a 35-foot Christmas tree, Santa's welcoming house with a garden and workshop, a traditional Maltese crib, and whimsical characters along the promenade, including a massive 20-foot Nutcracker Soldier and a gingerbread man. Enjoy the stroll with roaming animators and entertainers making it a joy for kids. Why not make a day out of it and dine at one of the many restaurants along the waterfront, too?
Natalis Notabilis in Rabat
Natalis Notabilis returns to Rabat between the 7th and 13th of December, marking its comeback after a few years' absence. This Christmas market, one of Malta's largest, transforms Rabat's charming streets into a winter wonderland. Explore a variety of artisanal products and indulge in traditional Maltese Christmas treats. Make the most of your visit by taking a stroll in nearby Mdina, which is particularly enchanting during the winter season.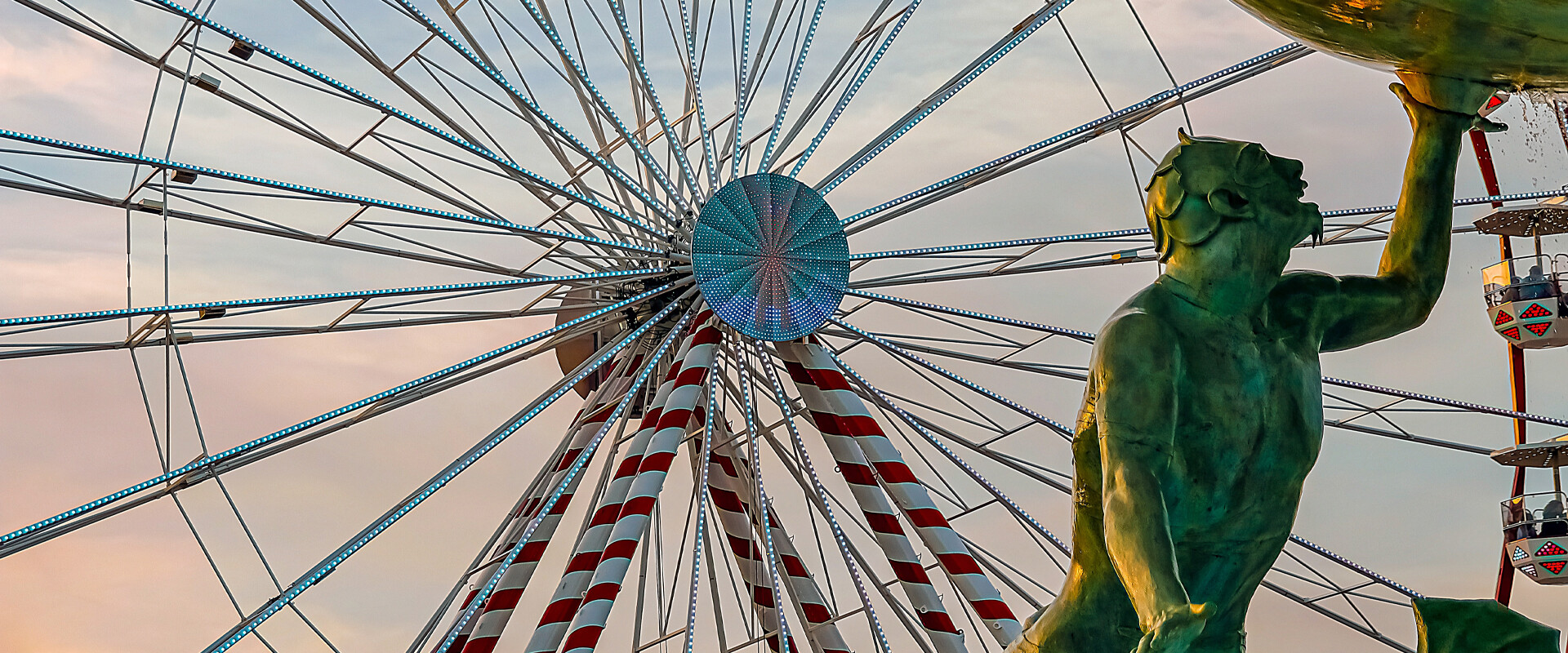 GIGANTIC Christmas Market in Kirkop
This Christmas discover the appeal of one of Malta's smaller villages at the GIGANTIC Christmas Market in Kirkop. On December 2nd and 3rd, the festive spirit will take over Kirkop's village streets, offering something for everyone to enjoy. Here, you'll find stalls selling a variety of small gifts and festive decorations. Experience the much loved live nativity scene, brought to life by actors adorned in elaborated costumes. This immersive depiction invites you to embrace the cherished Christmas tradition celebrated by countless local parishioners.
Woodland Christmas Market in Ta' Qali National Park
Between December 15th to 17th, a new festive experience is coming to Ta' Qali National Park. The Woodland Christmas Market promises a unique shopping event with eco-friendly presents for everyone on your list. On Sunday, the Kids4Kids Market will showcase the creativity of young artisans, empowering them to trade and become mini-entrepreneurs. Kids can participate in a day of inspiration and great deals on pre-loved items. There are also a host of free activities, workshops, and entertainment for kids of all ages, promising a joyful experience for all, complete with merry tunes and delightful treats like roasted chestnuts and mulled wine.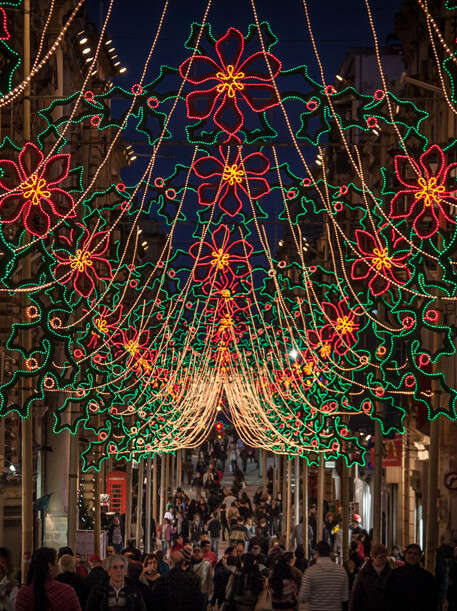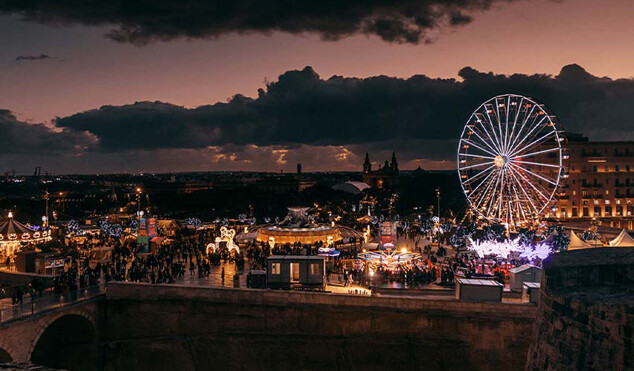 Mill-Ġulbiena sal-Milied in Qormi
Celebrate the heart-warming spirit of Christmas at Mill-Ġulbiena sal-Milied, taking place on December 8th in Qormi. This event is set to capture the essence of the season, blending fun for children with traditional religious celebrations. Entrance is free, welcoming families with a plethora of activities for all ages. Explore stalls set up by local NGOs, witness a live nativity scene featuring actors and animals, and enjoy music, animation, games, and crafts. You'll also have the chance to participate in planting traditional vetches (ġulbiena), which are a big part of Maltese Christmas decorations.
Milied Flimkien in Qala, Gozo
Discover the festive charm of Malta's sister island Gozo, at Qala's Christmas Market on December 2nd. Numerous stalls will be filled with handcrafted gems, making it the perfect spot to find unique Christmas gifts and decorations. Enjoy a range of activities, including local talent showcases, delicious food options, and fun games and crafts. Father Christmas will also be making an appearance, handing out sweets and sharing photos with the little ones.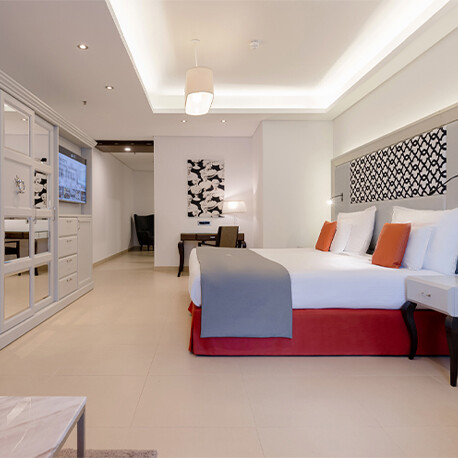 Book your stay with AX Hotels to make the most of the festive season.
Book your stay