The island may be small, but beaches in Malta are plentiful!
In the middle of the Mediterranean Sea is a small island on which a beach can be found around every corner. But, did you know that some of these Malta beaches are partially man-made? In fact, Malta has a history of artificial beaches dating back to the 1980s, when real sand obtained from a construction project at sea was used to replenish Pretty Bay in the seaside town of Birżebbuġa.
Although locals were initially sceptical about the idea of a man-made bay, they soon came to appreciate the additional sunbathing space on the beach. These man-made Malta beaches have now become popular swim spots for both locals and foreigners!
Bugibba Perched Beach
The Buġibba Perched Beach was originally a stretch of rocky shore with a sharp surface before being replenished with artificial sand. When the bay was transformed into a sandy beach, bridges and ladders were also built in order to make it easier for everybody to access the sea. This Malta beach is located in the vicinity of many Qawra hotels, restaurants and snack bars, so you will find both tourists and locals soaking up the sun here. If you book your stay at any one of our hotels in Qawra, you will be in close proximity to this beach.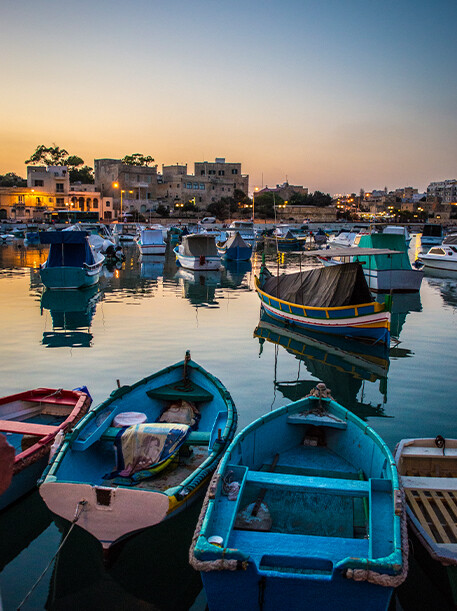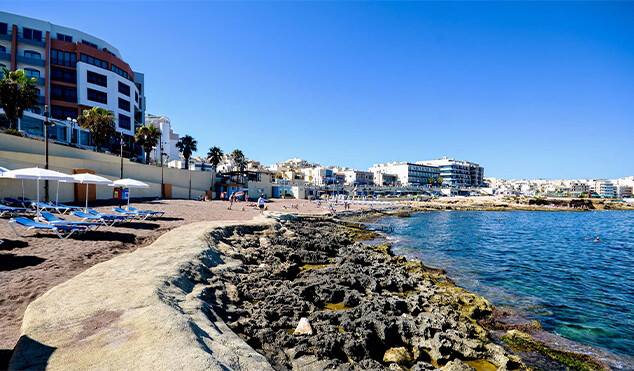 St. George's Bay, Birzebbuga
Following the success of these renourished beaches, a sandy beach was opened in Birżebbuġa. The bay was even replenished with sand from the seabed itself, causing no negative impact on the environment. St George's Bay in Birżebbuġa was the first of three bays to be opened in the Southern region of Malta this year, creating more public spaces to be enjoyed by all!
Balluta Bay, St. Julian's
Balluta Bay is located right below the Sliema to St Julian's promenade. Though there are many swimming spots available along the walkway, this is the place where you can lay your towel down on the sand. This man-made beach is replenished every year as the weather gets warmer, and it can get quite busy during the summer months. From this urban beach, you can enjoy views of the open sea before heading for lunch at one of the surrounding restaurants.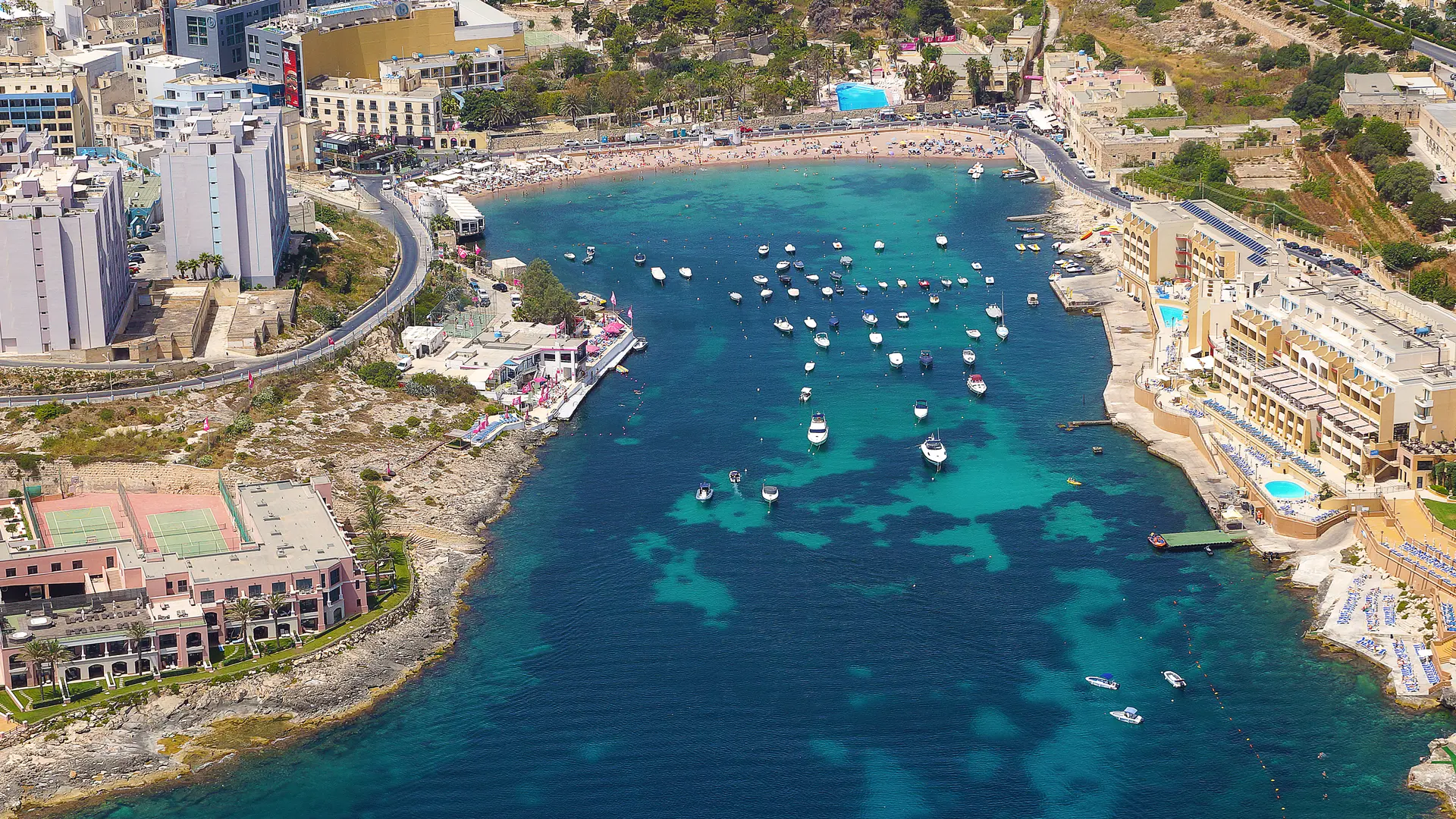 St. George's Bay, St. Julian's
St George's Bay in St Julian's was the second beach to be filled with artificial sand. It's great for swimming, especially if your hotel is located in a neighbouring town, such as Sliema. The urban beach is a popular destination for young adults as it is located in the island's party capital, known as 'Paceville'. In the area, you can find bars, restaurants and clubs that create an uplifting atmosphere in the day and come to life in the evening.
Il-Fajtata, Marsascala
Another gem in the South of Malta is Il-Fajtata Bay. Located in the quaint village of Marsascala, the bay was given a new look – with all-new facilities, natural sand replenishment, and a lifeguard service in place to provide swimmers with peace of mind as they enjoy the sun.
Ghar Ahmar, Marsaxlokk
Another Malta beach to join the artificial beach family is Għar Aħmar (Red Cave) in Marsaxlokk, a 'fishing village' in the south of Malta. This permanent bay opened in July 2019 and is equipped with showers, changing rooms, recycling bins and mobile restrooms.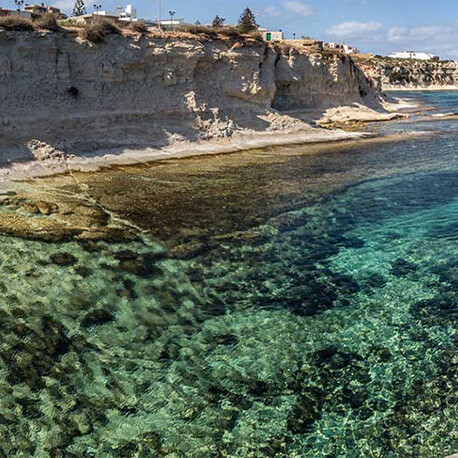 Make sure to check out one of these Malta beaches during your summer stay in Malta!
Book your stay