Late Night Swimming, Romantic Dinners, and Lively Nightlife for an Unforgettable Evening in Sliema.
It's always a good time to visit Sliema, especially during the evenings. Even before you come to Malta, you would have probably heard of Paceville in St Julians since it is the island's main location for nightlife. However, there are various other places that you can experience Malta's fun side after hours fun side after hours, including the vibrant nightlife in Sliema.
Sliema seems to be one of the top places to hang out during the day. You can do your shopping, explore the island and admire the view. However, a night out in Sliema is definitely possible. And here's why.
Enjoy a delicious meal with a view
Sliema is abundant with dinner locations. Whether you're looking for a relaxed meal or a romantic dinner, you can find it all. Are you looking for takeaway, a splendid Mediterranean meal or a unique display? Head over to Sliema. Speaking of unique display, we would definitely recommend our TemptAsian restaurant at AX The Palace for an Asian fusion cuisine and breath-taking views of the Grand Harbour.
Late Night Swimming with a few drinks
If you happen to be in Sliema on Tuesdays, why not spend your night differently with our late night swimming? Our Infinity Pool at AX The Palace is located on the highest floor. Apart from enjoying a dip after sunset, you can also buy two cocktails for the price of one between 22.00hrs to 00.00hrs. Chill out in a relaxed and cool atmosphere with friends and/or family.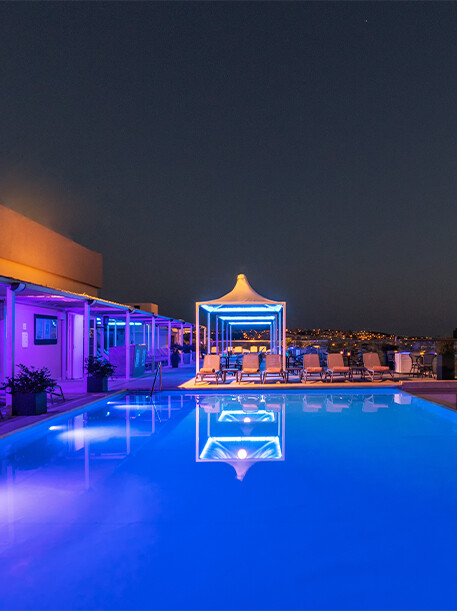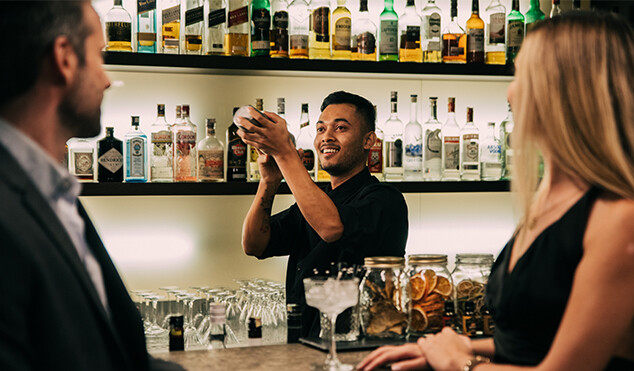 Appreciate a Breezy Walk by the Promenade
Sliema is ideal for a walk/run by the promenade. If you're into fitness, you can enjoy a run or a brisk walk with a view. After your dinner and late night swimming, you can also head out for a romantic walk while witnessing Malta and Sliema by night.
Take the Night Ferry
While taking the ferry is a communal activity to get from one place to another, it can also serve as a night out activity in which you can enjoy the view, the breeze and the experience. There's nothing more romantic than starting your night in Sliema and finishing it off in Valletta.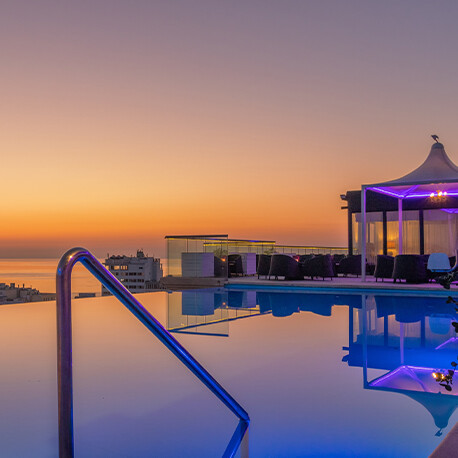 Immerse yourself in the captivating daytime charm and vibrant nightlife of Sliema, where unforgettable experiences await at every turn!
Book your stay