It's Spooky Season: Here is what to do on Halloween in Malta.
Halloween in Malta has come a long way in recent years. From being a niche celebration for a few horror aficionados, it's now a beloved and widely celebrated holiday all across the island.
Head to most villages around Halloween season and you'll be greeted by the warm glow of jack o' lanterns and a few spooky decorations on the streets and outside houses. On the big night itself, you'll even spot folks of all ages in fantastic costumes wandering the streets trick or treating.
The festivities have grown, offering more ways to enjoy this spooky season with family and friends. And this year is no exception. Join us as we highlight some of the best Halloween events in Malta for 2023!
Go trick or treating
On Halloween eve in Malta, many towns and villages host their own trick-or-treating events. Kids dress up and go around the streets from house to house collecting free treats. Families make their homes look spooky and give out candies to young visitors brave enough to knock on their door. It's best to check the local parish calendars for details of what's happening in each village in Malta and Gozo.
Take the kids to the Scairport!
For a trick or treating event with a difference, why not take the kids to Malta International Airport for some fang-tastic Halloween activities this year? Kids are encouraged to wear their costumes as they roam the airport and embark on a candy-packed adventure. Book ahead to secure their tickets which also gives the young ones a little shopping voucher which they can redeem at any of the airport's outlets.
Carve out fun at Playmobil's pumpkin party
Treat the kids to a fun night of Halloween fun at Playmobil Funpark on the 30th and 31st October. Kids can enjoy festive pumpkin carving, enjoy thrilling Halloween-themed games, and gear up for some trick-or-treat fun. They will also be gifted with a Playmobil voucher, spooky stickers, and a delicious kids meal. If you're feeling lucky, there's a raffle waiting too. And to set the perfect eerie mood, a smoke machine will spread ghostly vibes throughout the FunPark all evening long.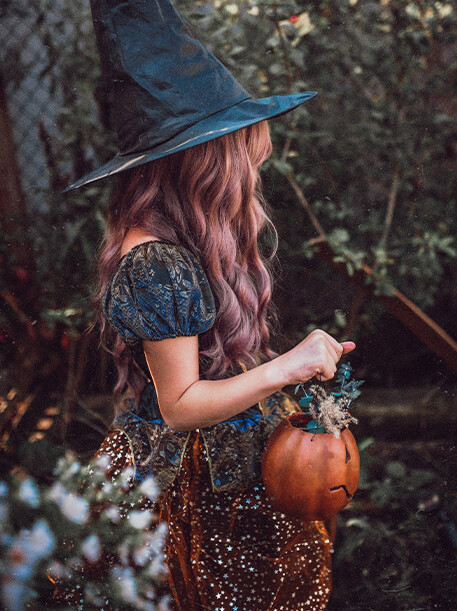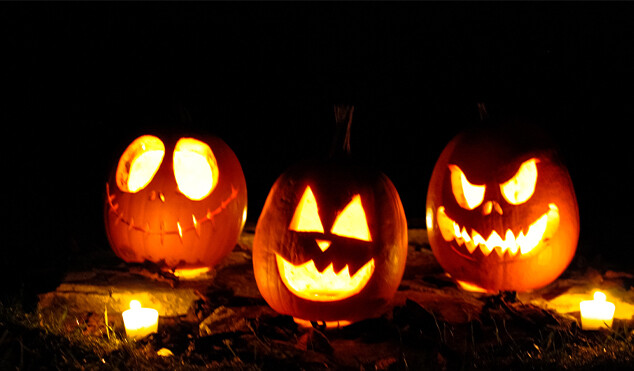 Unravel mysteries at the Spooky Fort
Discover the mysterious Fort Delimara this Halloween for a spooky evening of fun for all ages. Explore the history of the site while being entertained with an exclusive Zombie Show by Danusan, eerie walkthroughs, and mesmerising themed lights. Engage with ghoulish characters, snap memorable photos, and indulge in creepy treats. The Spooky Fort promises a mix of historical intrigue and festive fun for the young and young at heart.
Escape the horror
Escape rooms continue to be a massive draw around Halloween in Malta. Why not try a Horror-themed escape room with a live actor! Can You Escape Malta? in Fgura is re-launching their hugely popular Emily's Motel Room. Enter a frightening motel room as a live actor leads you through the horrific clues you'll need to solve to break out of the room. There are plenty of dates to choose from, but book fast at these events tend to fill up quickly.
Step into the Haunted Village
Dare to tread where ghouls roam? For the fifth spine-tingling year, Popeye Village is hosting what is being billed as Malta's largest Halloween bash from October 28th to November 1st. Stroll around this extensive creepy Halloween Village and revel in all the eerie shows and spooky activities taking place between 7 and 11 p.m. This event is 16+ only.
Dance the night away at the International Halloween Festival
Malta's International Halloween Festival is also returning for 2023. On Thursday 26th October, join the spookiest crowd at Clique club in St Julian's. If you're 18 or over, this promises to be the place to be. Mix with an international crowd, spot the coolest costumes, and dance the night away.
Embark on an interactive Ghost Hunt in Valletta
Over five hair-raising nights this Halloween, between the 27th and 31st October, embark on a ghost hunt in Valletta by night. Powered by your smartphone, this immersive outdoor experience combines an escape game, scavenger hunt, and haunted walk, casting you and your party as the lead in a real-life horror story. Follow the clues and explore the capital's most haunted spots, uncover spooky tales, and confront scary apparitions. This event is perfect for brave souls aged 12 and up who are ready for some ghoulish fun. Halloween costumes are encouraged too!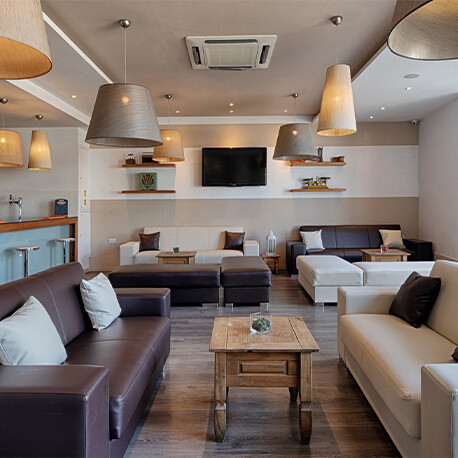 Book your stay with AX Hotels in October and experience Halloween in Malta.
Book your stay