Back to News
Wines and Restaurants of Malta 2023 Awards
Scroll down
and dive deeper
WRMC 2023 Awards.
The team at AX The Victoria was awarded a Blue Riband award at the Wines and Restaurants of Malta (WRMC) 2023 Awards Night for their impeccable Sunday Lunches!
The Blue Riband recognition was presented to 30 of the best restaurants around Malta and Gozo who provide patrons with delectable cuisine, stylish ambience, excellent value for money, and the utmost quality of service all year round. Copperfield's Sunday Lunches offer a wide selection of delicious foods, from antipasti, pasta, sushi, meats, a range of sides, and everyone's favourite delightful desserts.
Congratulations to the whole F&B team at AX The Victoria!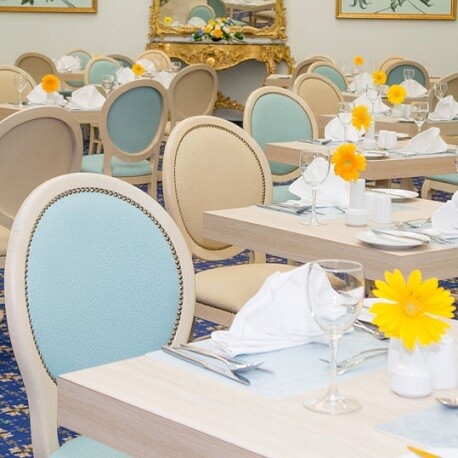 Looking at getting your next holiday booked? Look no further...
Book your stay