Back to News
An industry 'close to my heart'
Scroll down
and dive deeper
Businesswoman and Director of Hospitality and Care Claire Zammit Xuereb speaks about her career and the recent refurbishment of AX The Victoria Hotel.
I love this industry, I was practically brought up in it. The reception staff at our hotels in Qawra, were my nannies you can say. I used to love being with them behind the desk, helping out with the keys. Over the years I also developed a passion towards marketing and product development. I started working in hotels at the age of 16 and however, my studies in Switzerland gave me the right platform to build my experience in the industry. Later I worked in hotels in London and on cruise liners, adding to my experience. Having started early in this business, led me to manage my first hotel, AX The Victoria at the early age of 24. That was the beginning of a long and beautiful journey in this industry, at a level I had always dreamt of being.
Favourite inspirational quote…
"Where there is a will, there is a way." I was brought up saying this phrase but I now know for sure that it is true.
A typical day in my life…
I have always been a very active person, one who is not be able to find time for herself. This year is a record year in terms of endless new projects at work and new personal achievements and goals. As much of a good business woman that I strive to be, I also try my utmost at being the best mum I could be for my children. So my diary usually evolves around them, and because of that, I set my meetings and office work around their schedule, including my newborn. Any one day would include taking or picking the kids from school, back to back meetings in the same area/office, office work, homework time with the kids, as well as time for research.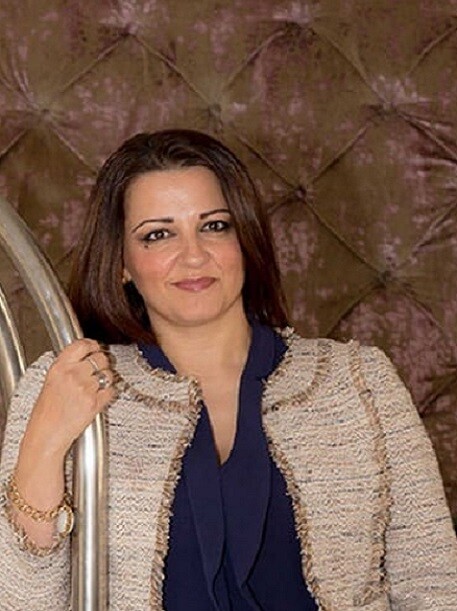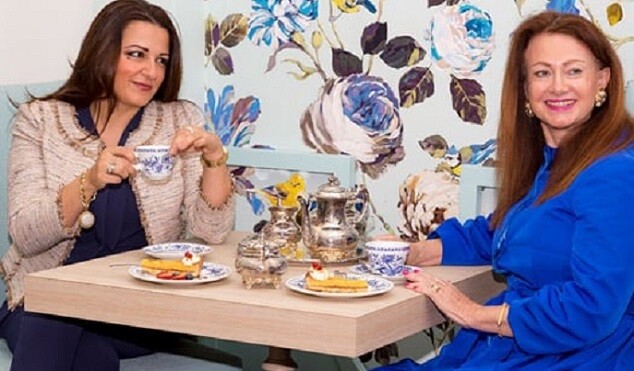 Company developments…
Oh yes, I have seen the company grow and change. When I was little, it was all about construction, then the hotels started cropping up, where I got caught up entirely. From a one-man band to a dynamic group employing hundreds of people, it is a completely different era, a time where situations/projects are brought to the board and decisions are taken together.
Most treasured project…
All my projects are very much at heart. If I had to put my finger on one of them, it would probably be AX The Palace. I was the one to probe turning that land into a five-star accommodation. Plus, I was running the Sliema properties myself too – making them even more special to me.
It was a challenging project; this is probably why it is so special to me. My positive experience at AX The Victoria Hotel has led to the investment of AX The Palace, as well as additional investment in AX Palazzo Capua, following more investment in AX The Victoria and later to the AX Seashells Resort at the Suncrest and now the AX Sunny Coast Resort and Spa.
Most rewarding feeling about the role of Director of Hospitality and Care…
My greatest satisfaction is seeing people happy, from our customers to our staff. It gives me great pride to give life to a project and see so many people benefit from it.
What I like most about AX Hotels…
It's the people. We are a great team and I am very grateful to them. I couldn't ask for better people around me. We truly work as a family. We are passionate about what we do and commit to translating that into great client satisfaction and profits.
Advice to people visiting the hotels…
We strive to offer a product for everyone or rather for all purposes and for all pockets. The styles are completely different and this is precisely why. The AX Seashells Resort at the Suncrest could attract families, while AX The Victoria may appeal more to you tomorrow when travelling alone.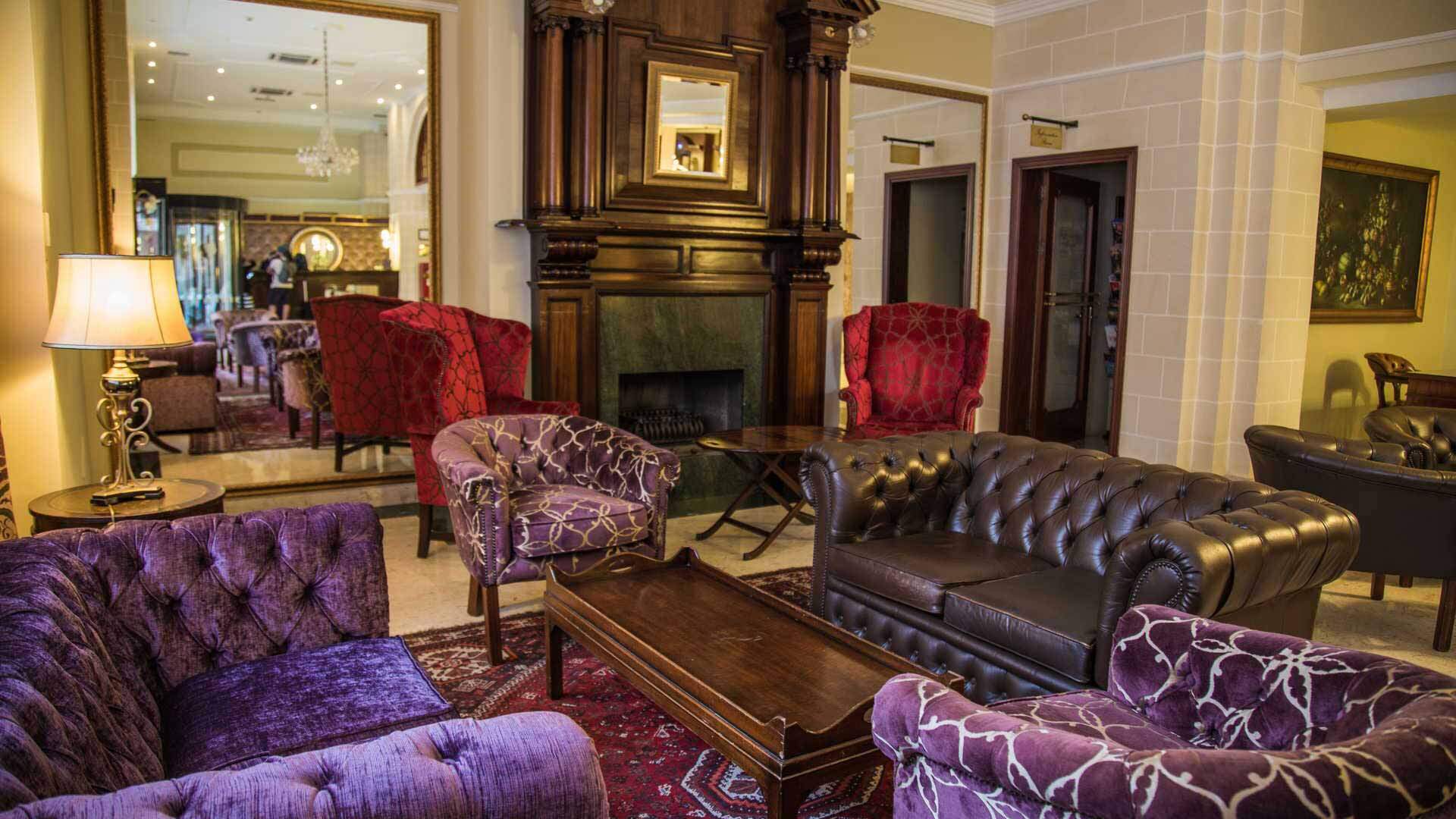 The recent transformation of AX The Victoria…
Transformation is a good word to describe the refurbishment. AX The Victoria has always been a very good hotel. Both the clients as well as its staff love it. It has a certain charm to it that is quite unique.
So it's all about updating it to today's trends but keeping its sense of class and charm – characteristics that have been the recipe for its success. To me, it has been transformed into a classy but young Lady Victoria – and it has been done so beautifully, thanks to talented designer Penny Apap Brown.
The transformation has made it even richer than it was before and yet so trendy, starting from the lobby, to the now even more stunning Copperfield's Restaurant, The Penny Black Bar, meeting rooms, bedrooms and bathrooms.
AX The Victoria Hotel…
A place that feels like home, in terms of its warm design and impeccable service. When I used to run AX The Victoria, I used to tell people that it belongs to its people more than its owners. There is a great sense of belonging. It is targeting an independent crowd within the four-star budget, but that offers five-star service. In fact, we sell it as the four-star hotel with a five-star service.
New projects in the pipeline…
I am working on launching two new hotels in Valletta that will hopefully be new landmarks for our group. One will be a very high-end five-star hotel. I am very excited about these projects. They have been a 10-year dream of mine.
AX Hotels in the future…
AX Hotels today is a local franchise made of seven properties, two of which are resorts and the rest city hotels and palazzos. We are looking into management contracts with owners investing in the industry and can gain value on their capital while make operational profit with an entrusted company like ours, which has been in this industry for over 30 years.
Advice to those aspiring to join the hospitality industry…
It is an industry that allows you to start from the very bottom, leading you to growth into a range of different professions. Our industry is among the most versatile. It hires people across all fronts, from finance, law, ICT, sales, housekeeping, kitchen, food and beverage and many more.
I encourage employees to move to different departments within the industry, helping them understand it better, promoting an element of flexibility but also enriching their CV to eventually take on leading management roles.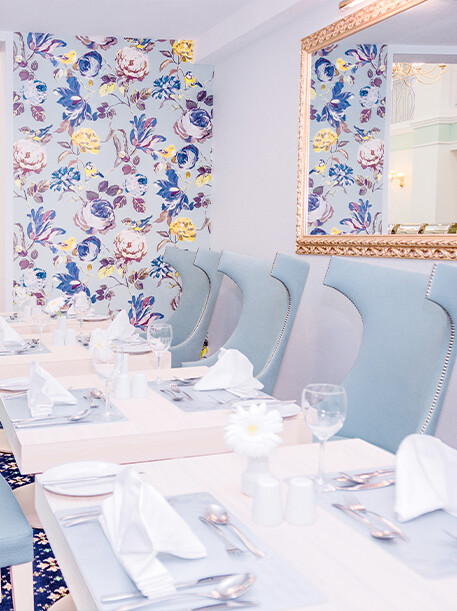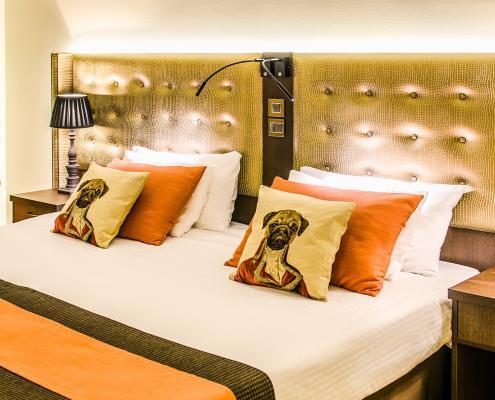 Penny Apap Brown on the refurbishment of AX The Victoria Hotel and the inspiration behind her design…
I have really enjoyed working on this classic hotel. Working closely with the team at the hotel has been a good experience. Everyone involved was exceptionally supportive.
Anyone familiar with the hotel's public rooms will appreciate Angelo Xuereb's love of refined interior architectural detail. He built double-height rooms with fine stonework, elegant cornices, solid timber work and decorative ironwork. I had so many good features to work with.
Beginning with the guestrooms, I chose materials a guest would expect to find in a five-star room. The bed area is the focal point with high headboards with winged sides, upholstered in a luxurious, alligator faux leather with brass studding.
The antique gold material is used in interiors of superyachts and private planes. Bedside table lamps have black shades to ensure a relaxed, intimate ambience. Since the hotel is named after Queen Victoria, who adored her pet pug dogs, each guestroom bed has a cushion embroidered with an aristocratic pug wearing courtly jackets. Guests love the distinctive black and white bathroom tiles and classic washbasins – a throwback to the Victorian era.
The Copperfield's Restaurant has been transformed completely, with pastel eau de nil and white Benjamin Moore paints and a wonderful wallpaper depicting flowers and wild birds. My inspiration came from the elegant palm court restaurants and tea rooms in classic hotels. Guests have told me how happy they are with the new look.