Back to News
TripAdvisor Certificate of Excellence
Scroll down
and dive deeper
Well Done to all the Team at Palazzo Capua!
One of the oldest and finest buildings in Sliema, AX Palazzo Capua was awarded the TripAdvisor Certificate of Excellence after receiving great travel reviews by the world's largest travel site. This award confirms that the management at AX Palazzo Capua emphasises on key elements of guest hospitality and that the hotel is sincere in its guest's personal comfort. The TripAdvisor Certificate of Excellence is awarded to qualifying accommodations, attractions and restaurants listed on the TripAdvisor website that maintain a high overall user rating between four and five points and a high volume of recent and quality reviews.
"The management of AX Palazzo Capua is honoured to achieve this certificate as we continuously do our best to make everyone feel at home with outstanding, personalised service," said Kevin Callus, Hotel Manager from AX Palazzo Capua. On the other hand, the Vice President of Industry Marketing of TripAdvisor, Heather Leismann said that such recognition helps travellers identify and book properties that regularly deliver great service. "Trip Advisor is proud to play this integral role in helping travellers feel more confident in their booking decisions," added Mr. Leisman.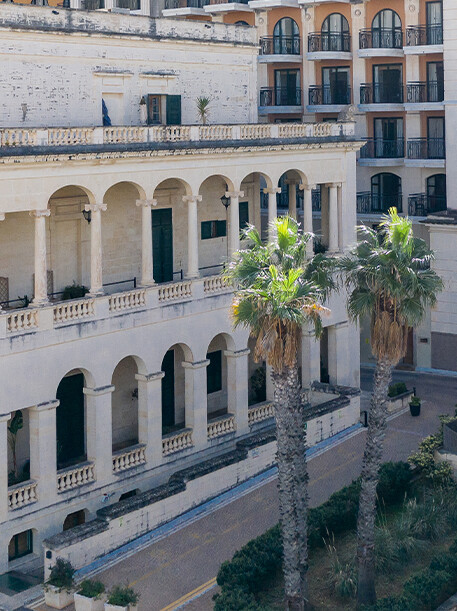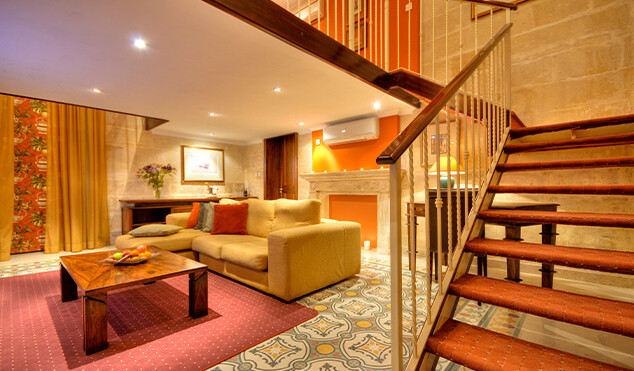 AX Palazzo Capua has been around for nearly 200 years. The identity of AX Palazzo Capua's original owners has been accredited to Biagio Tagliaferro, who is said to have built this luxurious villa. Nevertheless, the earliest established resident is cited as being a Russian banker acknowledged to have resided at the villa which was then known as Selma Hall. Undoubtedly this Palazzo is a splendid monument and is considered to be one of the older and premium buildings in Sliema making it a perfect location for warm and friendly accommodation. Today this prestigious Palazzo forms part of AX Hotels. This wonderful building has been carefully reinstated to its former glory.
Looking back to its history, by the 1980's, AX Palazzo Capua had fallen into disuse and abandonment and when works in its immediate surroundings were being undertaken, authorities had to intervene to stop the complete demolition of the building. It was then that Maltese entrepreneur and the new owner of AX Palazzo Capua, Mr Angelo Xuereb, acknowledged the potential value of restoring this building. Today, the AX Palazzo Capua offers an incomparable experience for those staying here. Its main hall, offers outstanding facilities for receptions and banquets, and provides distinct and prestigious settings for business and social functions. The ambiance of the suites reflects the 19th century charm. This Palazzo has five luxurious suites, four of which are duplex. They are all decorated and designed according to their history and named after the palazzo's previous owners.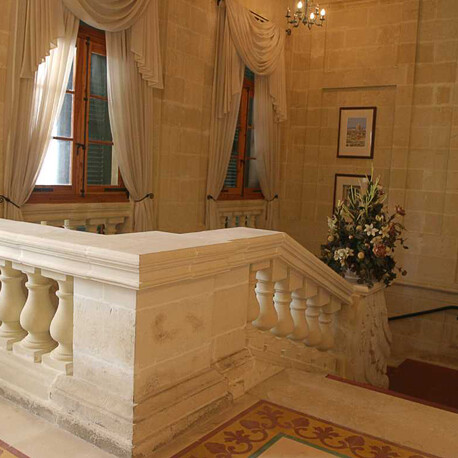 Are you ready to reserve your next vacation with AX Hotels?
Book your stay