Back to News
'Move it for Richmond' charity walkers
Scroll down
and dive deeper
AX ODYCY extends Generous Hospitality to 'Move it For Richmond' Charity Walkers
AX ODYCY, a leading 4-star hotel destination in Qawra, proudly extended its hospitality to the inspiring group of individuals known as 'Move it for Richmond.' Comprised of 15 participants, this group embarked on a four-day walking journey across Malta, covering over 80km in distance, to voluntarily raise funds for the Richmond Foundation, who offer essential psychological and mental health services to those who need it most. AX ODYCY provided a complimentary one-night stay for the group between June 9th to 10th as a gesture of support towards their cause.
After an eventful second day of walking on June 9th, which covered a route that began from Għajn Tuffieħa through to Armier and Xemxija, and finally stopping in Qawra, the dedicated members of the 'Move it for Richmond' group were warmly welcomed by the AX ODYCY team. The group was provided with complimentary accommodation, allowing them to unwind, recharge, and prepare for the following day. The next morning, the group was also greeted with a surprise buffet breakfast at the newly launched Deck & Keel buffet restaurant, underscoring the hotel's commitment to enhancing the well-being of these admirable guests on their worthy cause.
"We were delighted to host the amazing 'Move it for Richmond' group at AX ODYCY. Our top priority was to ensure their stay was enjoyable and that they were provided with a well-deserved opportunity for rest after their journey. We deeply resonated with their noble effort to raise funds for the Richmond Foundation and were glad to have played our part in this fantastic initiative. At AX ODYCY, we will remain dedicated to supporting worthwhile causes that have a positive impact on our community in any way we can," adds Joseph Vella, General Manager at AX ODYCY.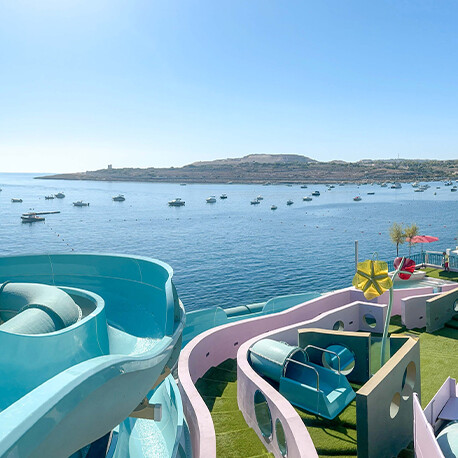 Thinking about booking your next visit with us at AX Odycy
Book your stay